Galaxy Digital gets 60% off Celsius assets after crypto lender's bankruptcy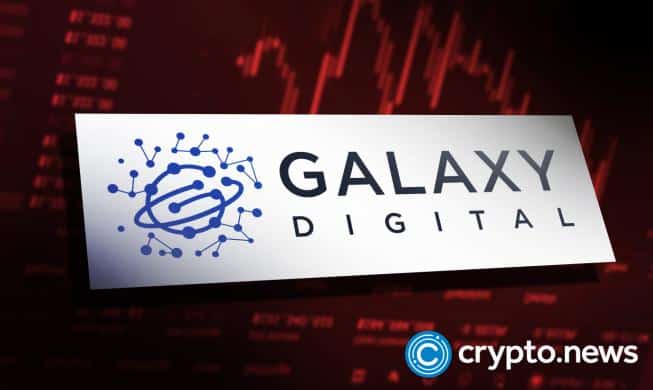 Galaxy Digital, Mike Novogratz's crypto-focused financial services firm, announced Friday that it had won an auction to purchase GK8 from insolvent cryptocurrency lender Celsius Network.
Price lower than what Celsius spent a year ago
Galaxy spokesperson Michael Wursthorn said the price was significantly lower than what Celsius spent a year ago, though the sale specifics were not released. As previously reported, Celsius paid $115,000,000 to acquire GK8 in November of 2021.
The purchase is part of Galaxy's strategy to grow its premier brokerage business. About 40 employees, including blockchain developers and cryptographers, will join Galaxy's team. According to Galaxy, with this deal in place (which is still subject to regulatory approval), they will be able to open a new facility in Tel Aviv, Israel, thus strengthening their presence worldwide.
Taking advantage of important opportunities to expand Galaxy sustainably, as demonstrated by the addition of GK8 to our flagship portfolio at a watershed time for the industry. Michael Novogratz established the firm to provide trading, asset management, and investment banking to businesses in the cryptocurrency industry. 
According to an article from August, San Francisco-based digital payments provider Ripple Labs Inc was considering making an offer to buy the assets of defunct cryptocurrency lender Celsius Network.
Crypto assets crash
In May, the prominent terraUSD and luna coins crashed, while in June, the crypto exchange FTX went down. Galaxy CEO and founder Mike Novogratz made the statement. Due to the decline in the cryptocurrency market, Celsius declared bankruptcy in July and is now selling off some of its assets.
On the other hand, Galaxy has decided against spending $1.2 billion to acquire cryptocurrency custody firm BitGo. Galaxy claimed at the time, in August, that BitGo had missed a July deadline to deliver financial statements. BitGo filed a lawsuit against Galaxy in September, seeking compensation for damages resulting from the termination of the merger.
While the recent valuation of FTX was $32 billion, the implosion of Celsius has not been without its critics. An October court document claims high-level employees stole millions of dollars before the company stopped allowing customers to withdraw their money.
An ex-employee who didn't want to be identified stated the company's financials were poorly monitored, which resulted in major deficits. Celsius's synthetic short, which occurs when an organization's assets and liabilities don't match up, was a major issue.