GameSwift: The One-Stop Shop for Web3 Gamers and Developers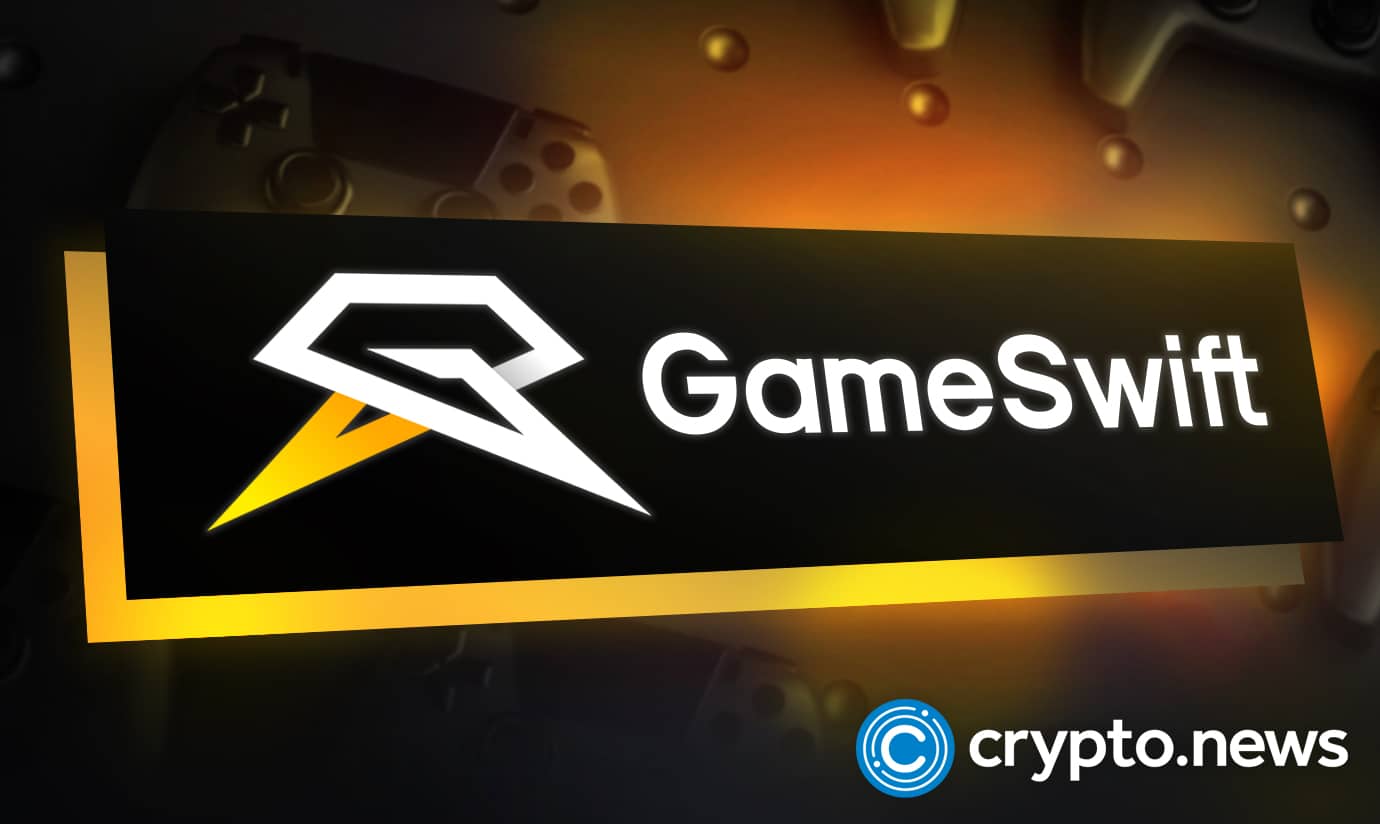 GameSwift will roll out a set of new features designed to make it a one-stop shop for Web3 gaming, including a gaming project aggregator dubbed GameSwift Platform, a single sign-on solution for crypto – GameSwift ID, and the GameSwift SDK for all developers.
GameSwift Driving Mainstream Adoption of Web3 Gaming
It is estimated that 40 percent of the world population are regular players of video games and about six billion dollars was pumped into Web3 gaming projects in the first half of 2022.
While the blockchain space now boasts several life-changing products such as yield farming, staking, NFTs, and more, experts have predicted that blockchain gaming has the potential to onboard the next billion users into crypto.
Against that backdrop, GameSwift, a one-stop gaming ecosystem that claims to be dedicated to fostering interoperability in the gaming industry, is positioning itself at the frontline of the Web3 gaming revolution and is poised to become an all-in-one ecosystem for all things play-to-earn and Web3 gaming with its vast array of innovative products.
With video game heavyweights like SEGA now making plans to roll out their blockchain game, it's safe to say the boom in play-and-earn and other forms of crypto gaming has already begun, as gaming currently accounts for more than 51 percent of blockchain activities.
Despite the growing popularity of crypto gaming, the industry still lacks multi-purpose solutions that are designed to completely take care of the gaming needs of gamers, while also enabling them to socialize and interact with like minds.
However, GameSwift has the vision of filling this massive void by bringing to life an all-in-one platform for crypto gaming and Web3 community building. In other words, GameSwift is now poised to become the Steam of the Web3 gaming space while, through its upcoming partnerships, it aims to onboard the next million players into web3..
The GameSwift ID, Platform, and SDK
As part of plans to accomplish its mission of becoming the ultimate Web3 gaming ecosystem, GameSwfit has rolled out the Platform, a Web3 game aggregator designed to offer frictionless access to a robust library of blockchain games.
Via Platform, GameSwift users will have access to carefully selected gaming projects of the highest quality, effectively eliminating the need for gamers to spend their time researching and browsing through multiple platforms to find a suitable game.
Platform also gives gamers an opportunity to invest in credible gaming projects by enabling them to participate in initial game offerings (IGOs) and take advantage of the advanced SocialFi tools available in the GameSwift ecosystem.
Wojciech Gruszka, CEO of GameSwift commented:
"Web3 game developers are already building across dozens of competing, non-interoperable blockchains. A well-developed infrastructure will be necessary to support cross-chain interoperability and further the growth of the Web3 gaming sector. That is precisely why GameSwift introduces its proprietary solutions enabling seamless use of blockchain technology for the masses."
The newly launched GameSwift ID offers users a single identity that can be used to log onto multiple games. It eliminates the need for gamers to manually type in their passwords whenever they want to log on to a gaming platform.
Gruszka added:
"A flagship product making users feel fluent in navigating Web3 is the GameSwift ID. We're transferring a well-known single sign-on solution into the blockchain. You don't have to put yourself at risk by storing multiple passwords or seed phrases. With GameSwift ID, you need just one account and one set of credentials to launch multiple dApps. This way, we're increasing personal security and lowering the entry barrier for crypto newbies. Imagine the possibility of signing into your favorite game with an account like Google or Apple ID instead of using various wallets, chains, and networks. GameSwift ID is a one-of-a-kind solution on the crypto market."
In addition to enabling users to sign in easily across multiple platforms, the GameSwift ID also allows gamers to browse through various dApps and enter their unique gaming profiles to track their achievements and statistics and compare their milestones to that of other gamers.
Gamers can carry out these activities without having to worry about mastering how to execute cross-chain transfers and switching between wallets. Thanks to its user-friendliness, GameSwift is a perfect jumpstart for crypto and Web3 newbies.
Importantly, the GameSwift ID feature also comes with an in-built wallet that is interoperable with other Web3 wallets like MetaMask, WalletConnect, Trust Wallet, Phantom, and more. In the coming months, GameSwift plans to make the wallet available beyond just EVM-compatible chains and add support for Solana, Near, and others.
The world of blockchain and Web3 will not be what it is today without the dedicated developers who spend their time building games and solutions that offer users engaging gaming experiences.
The GameSwift SDK is designed to make life easier for developers by eliminating numerous hurdles associated with developing an entire game or infrastructure from the ground up. With the new GameSwift SDK, devs do not need to learn any blockchain-specific programming languages to be able to deploy their dApps. This way, devs can focus completely on creating immersive games and highly functional products.
With these innovative products, GameSwift is set to contribute its bit to onboarding the next generation of Web3 gamers, and CEO Wojciech Gruszka has hinted that the first GameSwift products may go live before the end of 2022.
If you'd like to participate in empowering the next generation of web3 games and are a passionate creator who aims to bring to life an immersive web3-based gaming adventure, the applications are now open. Fill in the application form here to launch your game with GameSwift!