Goldman Sachs and Galaxy Digital File for a Partnership on Offering Ether (ETH) Fund to Clients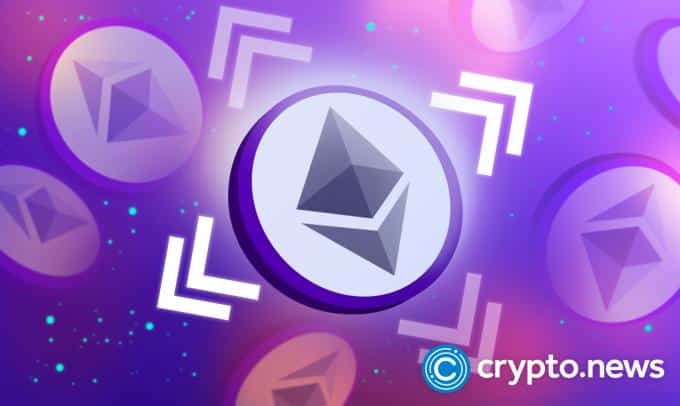 A new SEC filing shows that American bank Goldman Sachs seeks to connect its client with Galaxy digital's ETH fund. The duo is partnering to increase crypto access to their clients through Galaxy. 
Goldman Sachs Files With the SEC to Connect Clients to Galaxy Digital's Services
According to a recent filing, financial institution Goldman Sachs has been connecting its clients to Galaxy Digitals ETH fund. The bank filed with the SEC on Tuesday. It details how it has been increasing accessibility of the crypto-verse to its clients through Galaxy and wants to continue.
The bank has exposed clients keen on ETH spot markets via Galaxy digital. However, their service also comes at a fee, as detailed in their application with the SEC. It is unclear how much the Goldman clients have bought in, but the minimum allowed per investor is $250K. 
An excerpt from the filing states: "Goldman Sachs & Co. LLC will receive an introduction fee for certain clients introduced to Issuer."
The filing also shows that Galaxy Digital Fund has had slightly over $50M sales since it opened doors for investors. The filing also featured the independent wealth management fund, CAIS Capital, as a recipient for the placement fee of referring customers to Galaxy's ETH fund. However, the fee rates for the two financial giants are still under the wraps.
Goldman, Galaxy Grow in Crypto Adoption
Goldman and Galaxy have been pushing crypto adoption from different and individual stands. They both began exploring the crypto-verse independently, and now, they have partnered up to simplify it. Also, it is not the first time these institutions are partnering up.
Galaxy Digital Holdings, led by Billionaire Mike Novogratz, also has a similar partnership with Morgan Stanley. The arrangement with Morgan Stanley involves referring the bank's clients to Galaxy's Bitcoin funds that have now hit over $250M in sales.
Galaxy is also expanding the wingspan of its crypto service strategically through partnerships with other financial service firms. Over the past 12 months, it has partnered with asset managers like Bitgo, Inc and Vision Hill Group Inc. It has also offered bridging solutions to financial institutions like banks that cannot trade cryptos directly.
Galaxy Digital and Goldman Sachs also have another partnership in existence. The partnership in question takes the shape of a form of liquidity agreement. Galaxy Digital Holding is the liquidity provider for Goldman's Bitcoin futures that began trading in June 2021. They have already filed for the latest partnership, but neither has released a statement on their plan.
The partnership between Goldman Sachs and Galaxy Digital is an example of how the traditional and digital financial sectors are interlocking. Now that the US has revealed plans to support crypto, it remains to be seen how the world will follow in crypto adoption