Grayscale files to convert $5b Ethereum fund into spot Ether ETF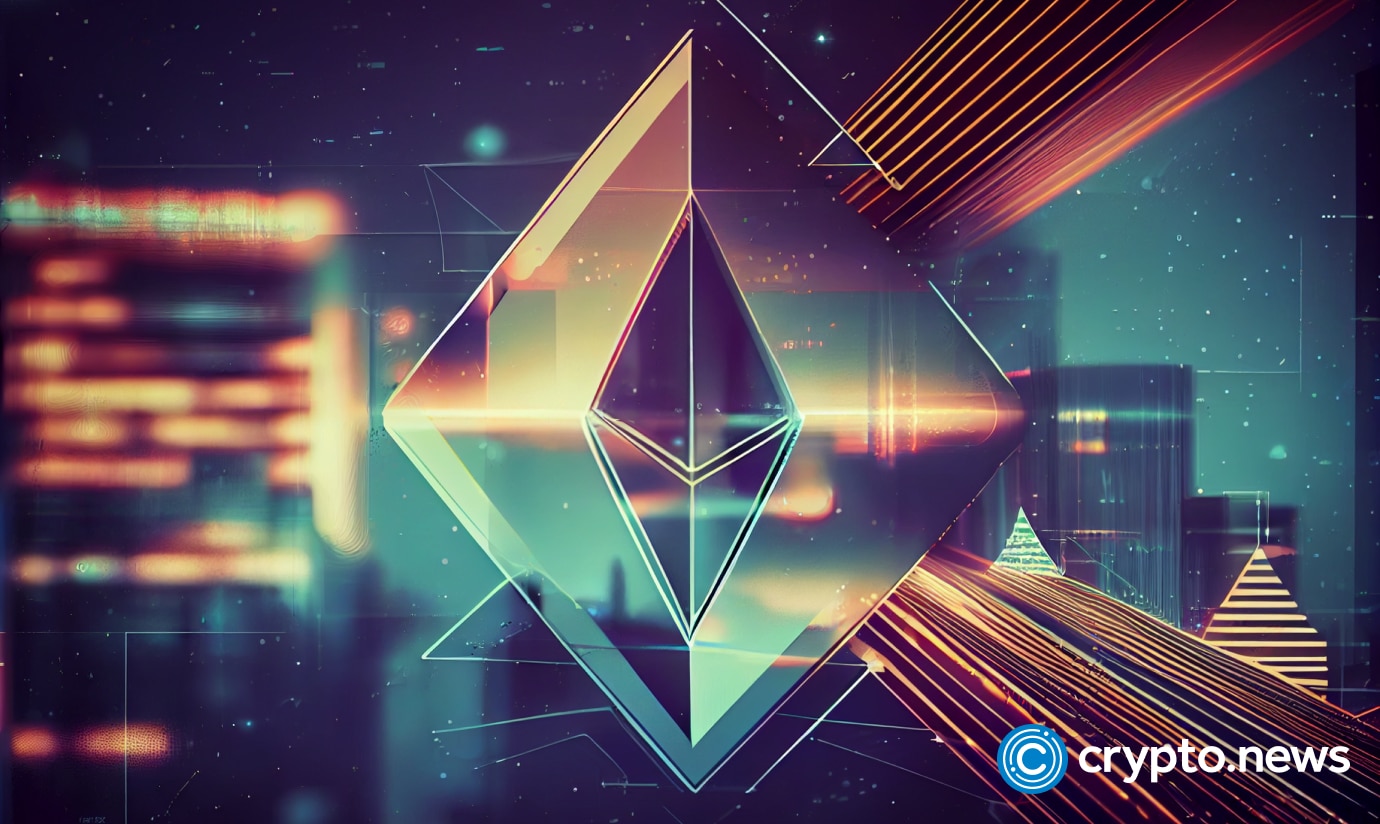 Grayscale Investment submitted an application with the SEC seeking to reshape its current Ethereum-based trust into an exchange-traded fund tied to Ether's spot price.
The conversion move was disclosed in a Form 19b-4 SEC filing made by the New York Stock Exchange (NYSE) Arca, Grayscale's chief legal officer Craig Salm confirmed via a post on X (formerly Twitter).
If successful, the bid would convert the largest Ethereum-focused investment fund from a publicly traded private trust to a spot Ether ETF. 
Grayscale Ethereum Trust, which trades under the ticker ETHE, commands $5 billion in assets under management (AUM) and accounts for over 2% of ETH's circulating supply at press time. 
The firm also filed for a new Grayscale Ethereum futures ETF amid a race among institutions seeking to claim crypto fund market share and service American investors. This particular product would allow customers to bet on the future price of Ethereum (ETH).
Conversely, spot-based products are linked to real-time asset market prices.
As we file to convert ETHE to an ETF, the natural next step in the product's evolution, we recognize this as an important moment to bring Ethereum even further into the U.S. regulatory perimeter.

Michael Sonnenshein, Grayscale CEO
The filing follows a flurry of Ethereum ETF punts with the SEC by issuers hoping to offer either spot or futures products and, in some cases, both.
As crypto.news reported earlier, there are several issuers like VanECK that will most likely begin operating Ethereum futures ETFs following approval from the SEC. Indeed, the VanEck Ethereum Strategy ETF launched on Oct. 2 with other fund managers expected to follow suit.
The SEC accelerated a raft of filings due to a looming government shutdown, although multiple spot Bitcoin ETF decisions were delayed until 2024. Issuers like BlackRock, Fidelity, and WisdomTree count among the bidders to issue America's first spot BTC ETF.
Grayscale also awaits an SEC decision on its Bitcoin Trust or GBTC product after a landmark ruling. Three judges ruled that the SEC must review its move to deny Grayscale's application for a spot Bitcoin ETF.