Hedge fund suing Grayscale, seeks GBTC information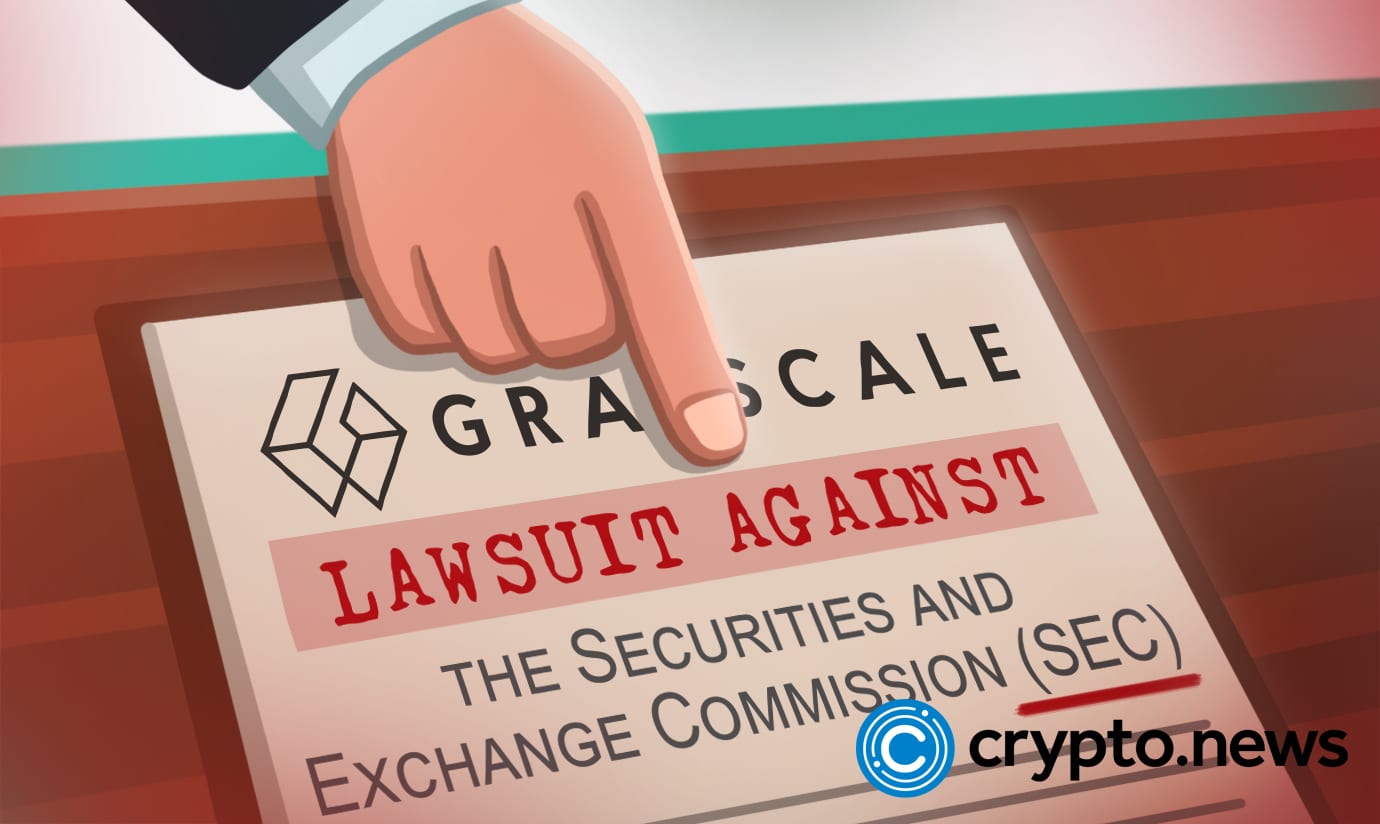 In order to look into potential mismanagement and conflicts of interest, hedge fund Fir Tree is suing Grayscale for information regarding its flagship Grayscale Bitcoin Trust (GBTC) product.
Fir Tree, in its December 6 filing at the Delaware Court of Chancery, intends to use the information to pressure Grayscale to reduce fees and resume redemptions to address the significant discount it trades at in comparison to the Bitcoin it holds. 
In its filing, the New York-based hedge fund manager revealed that about 850,000 retail investors had been "harmed by Grayscale's shareholder-unfriendly actions."
In addition, the hedge fund seeks to block Grayscale's plans to turn its $10.7 billion Grayscale Bitcoin Trust (GBTC) into a spot exchange-traded fund (ETF), which it has tried to do repeatedly over several years without success.
Fir Tree's lawyers, while filling the complaint, said:
"That strategy will likely cost years of litigation, millions of dollars in legal fees, countless hours of lost management time, and goodwill with regulators,All the while, Grayscale will continue to collect fees from the trust's dwindling assets."
Current status of Grayscale's Bitcoin trust fund
Trackers show that GBTC trades at a 43% discount to the Net Asset Value (NAV) of its underlying digital asset, BTC. 
A major justification for this percentage is that most GBTC holders have limited means of selling out their positions, so they are eventually compelled to sell to other market participants since there are no existing modalities for redeeming their funds in either crypto or fiat. 
These redemption challenges are one of the major pain points of fir tree complaints; the hedge fund described it as a "self-imposed" structure that helps Grayscale to maintain its excessive profits.
Grayscale reaction to the lawsuit
Grayscale had come out to reiterate its commitment to converting funds to an ETF because that's the only way it can create redeemed shares of the Fir Tree.
It went further to say that Grayscale decided to convert the GBTC into an ETF with the permission of key United States regulators. 
In Grayscale words:
"We remain 100% committed to converting GBTC to an ETF, as we strongly believe this is the best long-term product structure for GBTC and its shareholders. At Grayscale, our mission is to help investors access the ever-evolving crypto ecosystem through familiar, secure, and transparent investment vehicles. We respect the views of our shareholders and appreciate engaging directly with them on the details of our product structures and operating model."
Meanwhile, Genesis is yet to get the $1 billion it seeks
Grayscale's affiliated company, Genesis, allegedly owes at least $1.8 billion to its creditors. 
In a bid to avert a possible legal battle with its fiery creditors, Genesis, in an attempt to raise capital, had engaged in the services of investment bank Moelis & Company to help it evaluate alternatives, which may include filing for bankruptcy.