High Bitcoin Predictions and Conflicts Resurface Amidst Crypto Spring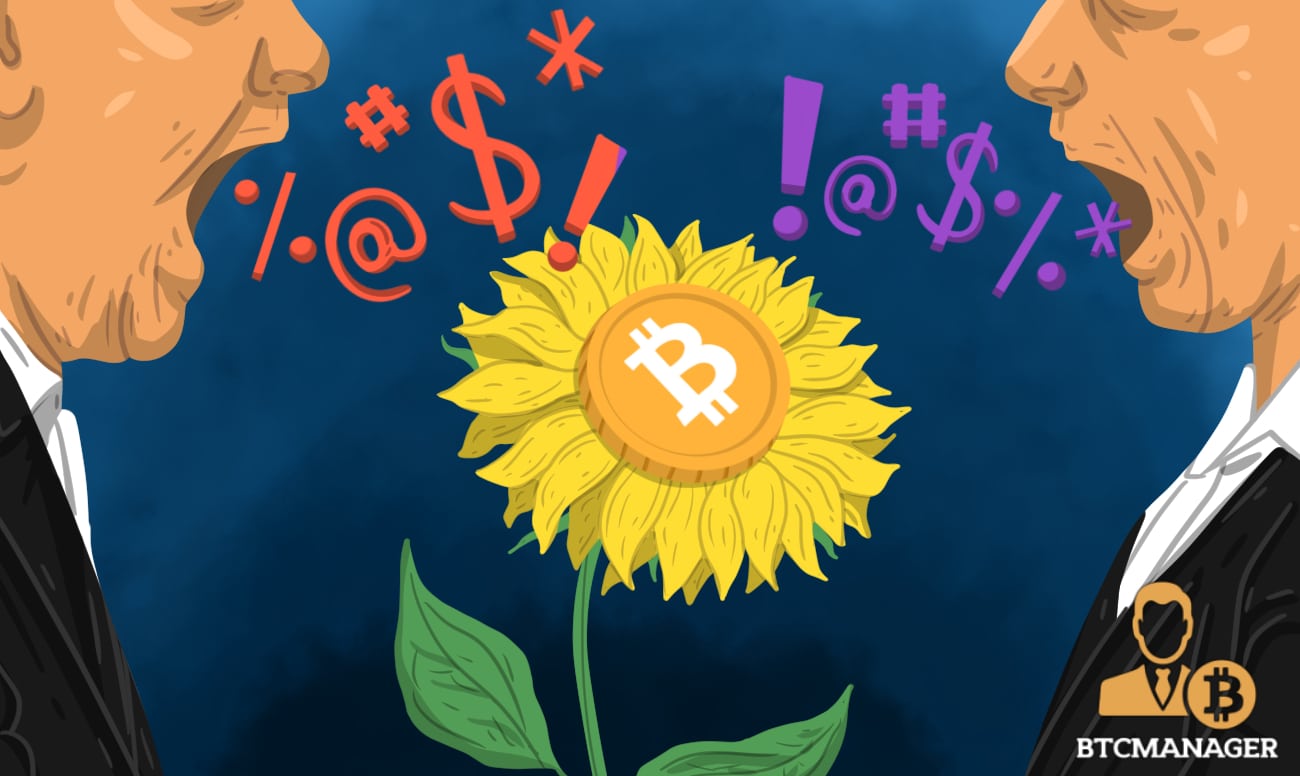 In the wake of the current crypto spring, analysts and commentators have shown optimism for the crypto market and have made comments that generally reveal that bitcoin's bull run is likely to skyrocket before the close of 2019. One of such commentators, Jehan Chu, in a recent interview with Bloomberg on May 28, 2019, predicted that bitcoin was likely to reach $30,000 per coin at the end of 2019.
Bitcoin at $30,000 Before 2020
Co-founder and Managing Partner at Kinetic, Jehan Chu, recently made a bold bitcoin price prediction in a recent interview with Bloomberg. According to Chu, Bitcoin is likely to get $30,000 before 2020.
An excerpt from the interview states:
"10 years out from the bitcoin story and we are starting to see the story become a reality and what people are really seeing now is that cryptocurrency is not going away."
The Kinetic executive buttressed that factors like Facebook, Rakuten, Fidelity venturing into the industry, the need to find a new technology that is accessible to all, and the upcoming bitcoin halving in May 2020 would drive the bitcoin price to $30,000.
Chu's prediction comes in the midst of bitcoin's recent bull rally, which saw the coin almost pushing towards $9,000. After the 2018 crypto-winter, 2019 seems to be looking up for the number one virtual currency and other coins in general.
Other analysts are also positive that 2019 is the year for the cryptocurrency market as they believe that the bitcoin is yet to reach an all-time high (ATH). Max Keiser is one analyst who stands firm with his prediction, stating that bitcoin would get to $28,000 per coin.
There's very little supply between here and new ATH.

$28,000 still in play. #Bitcoin

— Max (@maxkeiser) May 26, 2019
However, there are naysayers who do not agree with Chu's view that the market is here to stay. Uber angel investor, Jason, believes that the virtual currency market will fade away and new technology would take over.
My position remains the same. #Bitcoin will likely be replaced by a new technology & it's manipulated

It's possible it's built to last, but not probable, so keep your position to an amount you're willing to loose

For most, that's 1-5% of net worth

It will likely go to 0-$500. https://t.co/8Bs4PGmiN5

— @jason (too old, too tired, too talented) (@Jason) May 27, 2019
ETF or not, Institutional Firms will Drive Bitcoin Adoption
The cryptocurrency community has been waiting on a bitcoin ETF that seems not to be forthcoming soon. The US Securities and Exchange Commission (SEC) recently delayed a VanEck bitcoin ETF again, on the grounds that it needed more opinions from people.
But Jehan Chu seems unbothered by the absence of a bitcoin ETF. According to the Kinetic executive, the entrance of mainstream juggernauts like Fidelity, E*trade, Ameritrade, Rakuten, and Samsung into the cryptocurrency space would drive massive adoption, whether a bitcoin ETF happens now or in 10 years' time.
SEC Commissioner, Hester Peirce, earlier stated that the crypto community deserved a Bitcoin ETF, but noted that there were lots of unanswered questions and advised investors and cryptocurrency enthusiasts not to hold their breath waiting for an ETF to happen soon.