Hong Kong Exchanges and Clearing Adopts Blockchain Technology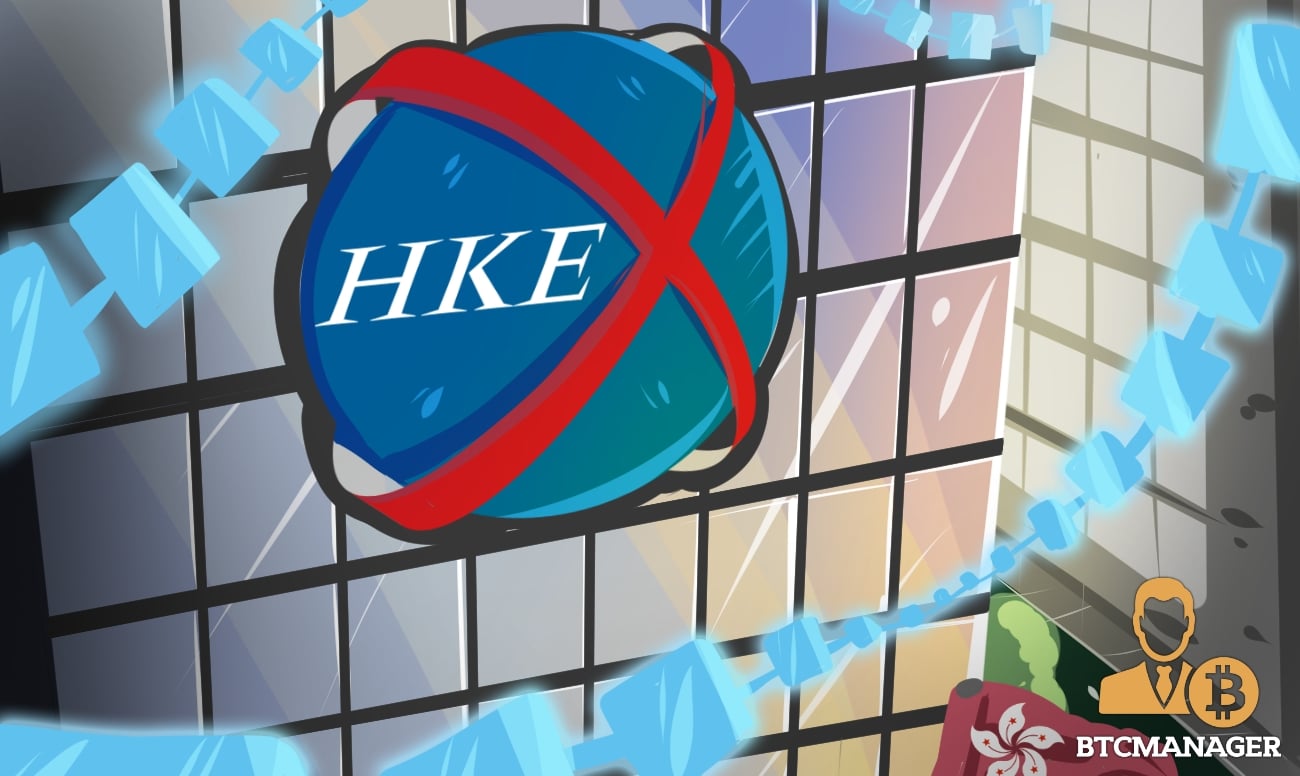 Hong Kong Exchanges and Clearing (HKEX), China's publicly-traded holding company that claims to be one of the most extensive market operations in the world, is developing a distributed ledger technology (DLT) powered platform aimed at helping international investors trade mainland Chinese shares via the Hong Kong Stock Connect platform, reported Channel NewsAsia on October 30, 2018.
HKEX Joins the Blockchain Bandwagon
According to sources close to the development, the CEO of HKEX Charles Li has hinted that the company is looking to integrate blockchain technology into its system to enhance the current system of stock trading and make it easier for international investors.
Per the team, international investors who work with the "T+2" timeframe, which is two days between the trade and settlement, find it an arduous task coping with China's same-day trading and settlement timescale.
"The issue at present is that there is a very short time between when you execute a trade and the settlement cut off time, usually just four to five hours, during which asset managers need to decide how to allocate that trade to their funds and inform all the brokers and custodians about the development," said co-head of HKEX's innovation lab Lukas Petrikas.
To mitigate the above challenge, HKEX is creating a blockchain-based system that would be integrated into Stock Connect, the system that serves as the only means for international investors to trade Chinese stocks directly.
Stock Connect also functions as a linkage between the two mainland exchanges in Shanghai and Shenzhen with Hong Kong, a system known as "northbound" trading. The platform also supports "southbound access for mainland investors to buy Hong Kong-listed stocks."
HKEX Turns to DLT for Better Information Sharing
While blockchain technology has proven quite useful in various sectors of the economy in recent times, it has made its mark significantly in the financial ecosystem, with many firms utilizing the groundbreaking technology for numerous purposes including sending cross-border payments and more.
HKEX has made it clear that its blockchain technology solution is targeted at drastically improving information sharing between asset managers, other market participants and the Hong Kong Exchange on northbound transactions carried out on Stock Connect.
That's not all; the DLT solution also allows asset managers to declare in real time, how the assets traded on behalf of their clients should be allocated between their portfolios.
Few market participants have reportedly trialed the blockchain prototype thus far, and if all goes as planned, the system will be implemented in the entire HKEX system shortly. HKEX is not the only forward-thinking financial institution to give the technology a tap in recent times.
As reported by BTCManager in May 2018, IBM and Chile's Santiago Stock Exchange launched a similar solution for the nation's financial sector.