Huobi Joins Kakao's Klaytn Blockchain Consortium Governance Council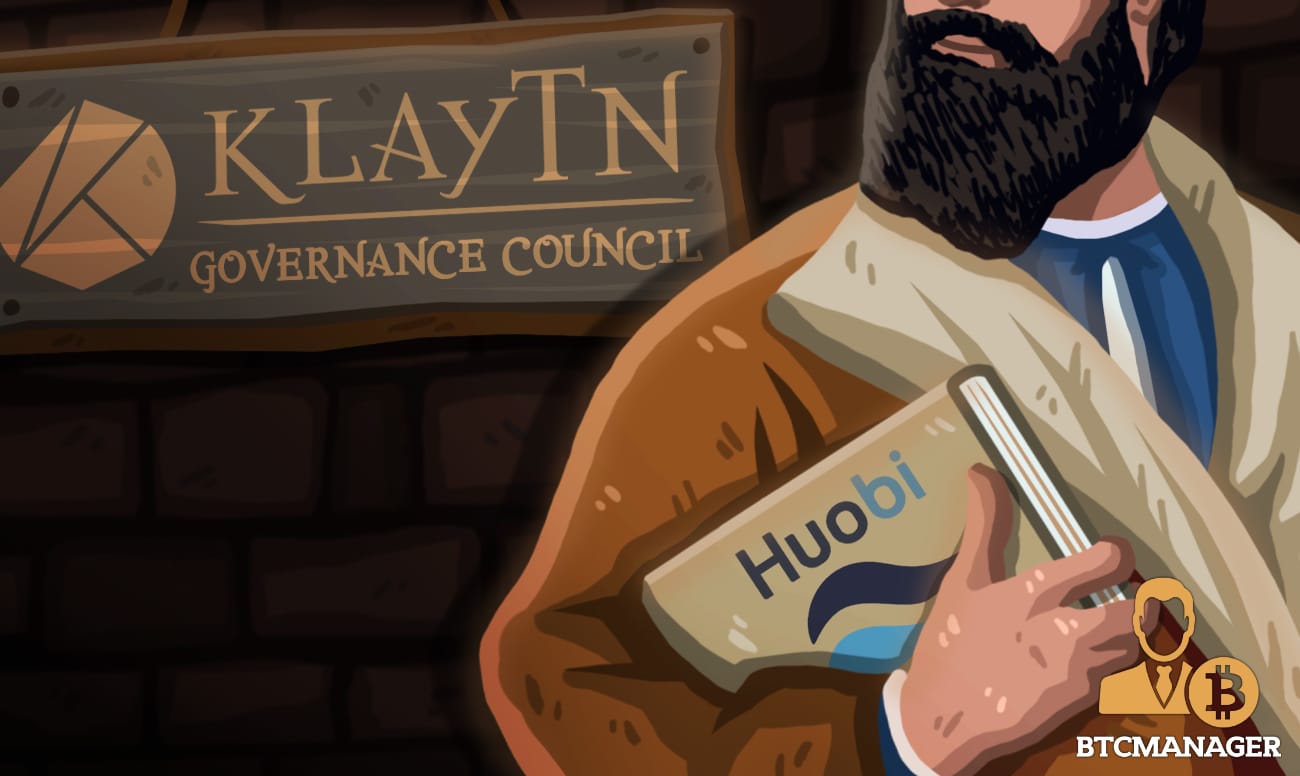 Huobi cryptocurrency exchange is now a member of the Klaytn blockchain governance council. The exchange, along with the 27 other member enterprises of the council, including LG Electronics, will be responsible for the smooth running of the network, to provide users with accessible blockchain-based solutions and promote Klaytn adoption globally, according to a press release on February 10, 2020.
Huobi Joins Klaytn Governance Council 
Klaytn, the distributed ledger technology (DLT) project from the stables of South Korea's telecommunications giant, Kakao, has added leading bitcoin trading venue, Huobi as one of the members of its governance council.
As stated in its press release, Huobi will now be able to play an active role in the running of the Klaytn network which aims to serve as a foundation for a vast array of blockchain solutions, thereby accelerating the growth of DLT.
Just like Facebook's Project Libra, the Klaytn network is run by a governance council consisting of a vast array of firms, who act as key decision-makers as well as node operators of the Klaytn network. 
These governance council members also build applications upon the Klaytn blockchain to create real use cases for the platform and accelerate adoption.
Klaytn Aiming for the Moon 
Commenting on Huobi's addition to the Klaytn governance council, Sangmin Seo, the Head of Platform Group at Ground X said:
"We are pleased to Huobi, a world-renown exchange as an addition to our Governance Council. We work with leading companies from numerous industry domains, and together, we will operate a stable and reliable blockchain platform that can serve as a foundation for many blockchain services to flourish."
Kakao announced the launch of its Klaytn blockchain project earlier in October 2019, and since that time, the platform has continued to move in an upward trajectory, transforming itself into a home for numerous blockchain applications (bApps).
As reported by BTCManager, Klaytn governance council members conducted the platform's first meeting in November and participating organizations, which include LG Electronics, Binance, Axiata Digital, Union Bank of the Philippines, Yeahmobi and Celltrion, were provided with the necessary tools they need to carry out their duties as node operators.