IBM Says Banks Open to Launch Their Own Digital Currency, Citigroup Thinks Otherwise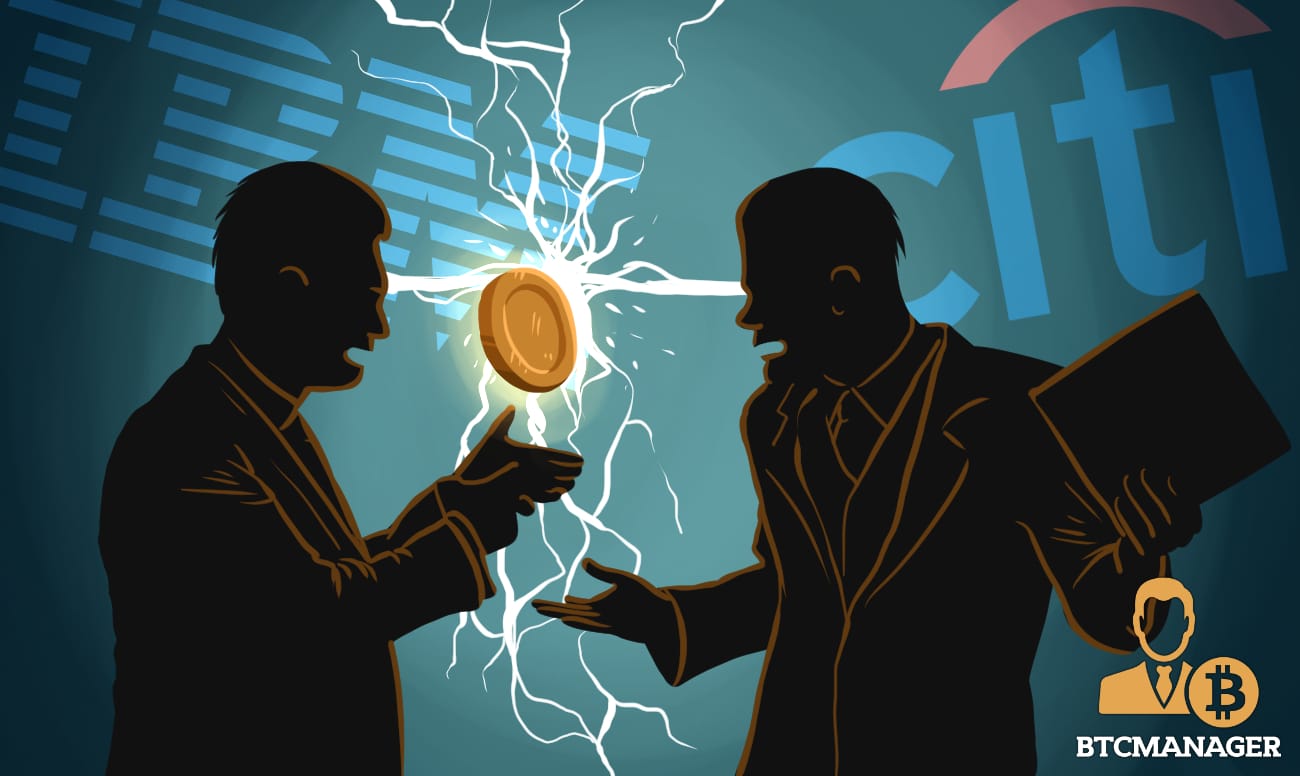 According to a Bloomberg article published March 18, 2019, tech giant IBM has been approached by at least two "major U.S. banks" regarding the creation of a private digital currency on the heels of JP Morgan's JPM Coin.
More Banks to Follow JP Morgan?
2019 has often been touted as the year of stablecoins, and it's not hard to see why.
Wall Street went abuzz on February 14, 2019, after banking juggernaut JP Morgan announced its plans of launching its own dollar-pegged cryptocurrency JPM Coin for international transfers, securities transactions, and the replacement of fiat for large firms.
Ever since the JPM Coin announcement, theories have been running wild on Wall Street as to which of the other financial institutions is willing to get their feet wet in the stablecoin business. And while large financial institutions have typically been critical of decentralized cryptocurrencies like bitcoin, they are more than willing to try their luck with in-house stablecoins.
Per Jesse Lund, Global Vice President of IBM Blockchain, the company has had initial discussions around issuing a dollar-pegged stablecoin with at last two lenders in the world of high finance.
Lund said in a phone interview:
"We have received interest on the heels of JPM Coin. The two other banks reached out to us after that announcement."
Lund, however, declined to disclose the names of the interested banks.
Stablecoins facilitate the rapid transfer of funds between institutional accounts, significantly raze down settlement times, and allow seamless movement of money across international borders.
The demand for private stablecoins is not limited to the U.S. either.
IBM is working on the development of digital currencies with six non-U.S. banks. Some of the prominent banks among these are South Korea-based Busan Bank and the Philippines-based Rizal Commercial Banking Corp. Lund added that Rizal Banking Corp. is expected to launch its stablecoin in Q2 2019.
Lund concluded:
"There's a new revenue opportunity for banks. Banks are now starting to catch the buzz."
Meanwhile, Citibank Ditches its Stablecoin Plans
While it seems the stablecoin fever has firmly grasped large financial conglomerates the world over, Citibank has exited the bandwagon, at least temporarily.
According to a report by Business Insider, Citibank was contemplating launching its stablecoin dubbed CitiCoin to streamline cross-border payments. However, the bank has now made a U-turn on its crypto plans and has instead decided to make improvements to existing payment ecosystems like SWIFT.
However, this doesn't mean that Citi is abandoning its crypto ambitions altogether.
BTCManager reported on September 11, 2019, how Citigroup Inc. is fidgeting with the idea of Digital Asset Receipts (DAR) to help institutional clients securely invest in cryptocurrencies.