ICOs in 2018 Have Surpassed 2017's Record Pace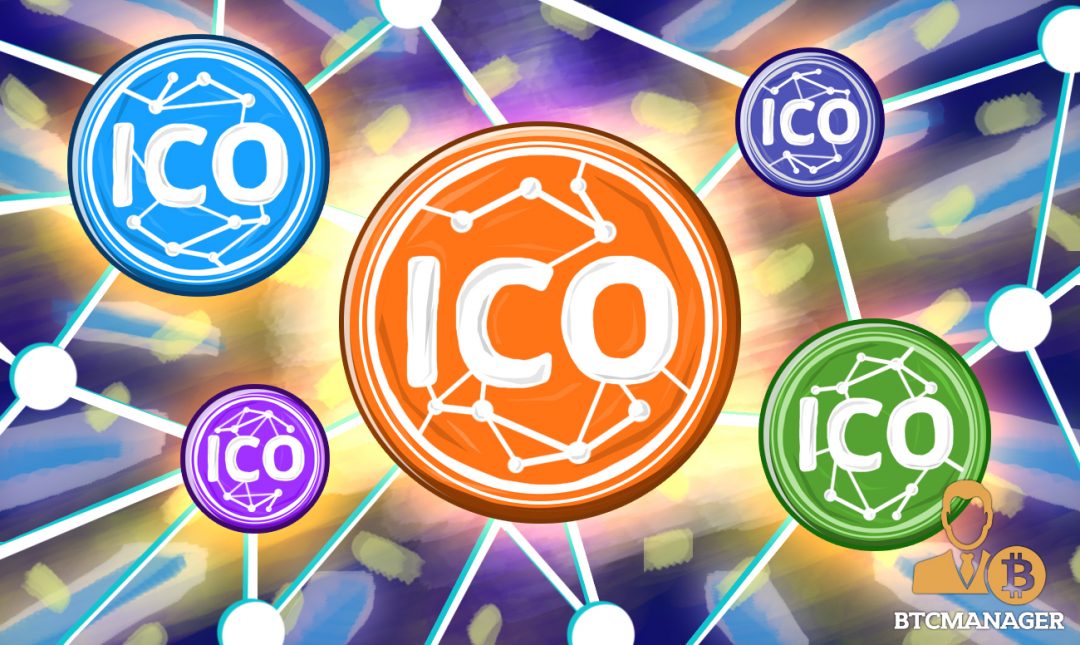 Funds raised via initial coin offerings (ICOs) in 2018 have surpassed the total amount in 2017, despite regulatory crackdowns on cryptocurrencies in China and clampdowns in the US.
In 2018, many startups raised significant amounts via an ICO, however, Block.one-backed EOS had just recently raised $4 billion, making it one of the world's largest initial coin offerings. However, even before EOS's ICO, the new fundraising method generated over $9 billion in 2018, with 343 offerings so far.
Although 2017 was a significant year for ICOs, as reported by CoinSchedule, an ICO data tracker, the cryptocurrency, and blockchain industry only raised $4 billion; less than half the amount raised in just six months into 2018.
"The ICO market is still hot," said Alex Michaelis, the co-founder of CoinSchedule, in an email to Bloomberg. "EOS and Telegram have been big successful ICOs this year, albeit not a classic ICO in the sense that Telegram was closed to private investors only, and EOS has been trading in exchanges for a while, which influences the token price."
ICOs Continue to Soar Despite Regulatory Scrutiny
While ICOs are hitting new records in 2018, they currently face significant regulatory scrutiny. According to Bloomberg, China banned ICOs late 2017 while the U.S. Justice Department has "recently opened a criminal probe" to assess whether traders are manipulating the cryptocurrency market. The U.S. Securities and Exchange Commission is also cracking down on cryptocurrency scams and questioning whether the tokens from ICOs fall under their regulation.
There is currently a lot of debate concerning the lack of disclosure and information provided to retail investors when startups raise funds via ICOs. The lack of data includes how the startup would use the funds and what rights token holders have. Unfortunately, many token holders don't have many rights despite investing in the company's tokens.
Although the U.S. is fairly aggressive when it comes to ICOs and fraudulent projects designed to scam investors, many ICOs including EOS's, bypass the problem by preventing U.S. citizens from participating in the ICOs. According to Coinschedule's CEO Alex Buelau, "most ICOs now have a clause that you can't be an American or a Chinese investor to be a part of this ICO. So now ICOs are based out of Singapore, Estonia, Malta, or Gibraltar."
Less Regulatory Oversight Not Always a Positive Sign
As reported by Fortune, Coinschedule's significant ICO numbers may not always represent positive progress for the cryptocurrency industry. A lot of startups that have ICO'ed in 2018 were merely scams designed to trick retail investors.
An example is iFan, a cryptocurrency startup in Vietnam that raised $658 million to become the "most advanced social network." The network was based on the Ethereum platform and designed for celebrities, their fans, and followers. Promises were made to investors of, "profit up to 40 percent monthly." While investors could see the value of their tokens rise in the platform, they were unable to withdraw any of the profits in cash.
"There's high amounts of early-stage speculation in cryptocurrency startups that could be really risky," said David Pakman, a partner at Venrock. "And a bunch of those projects could never ship, or ship and end in failure."