ICOs Raise over $18 Billion Due to Wealthy Investors' New Interest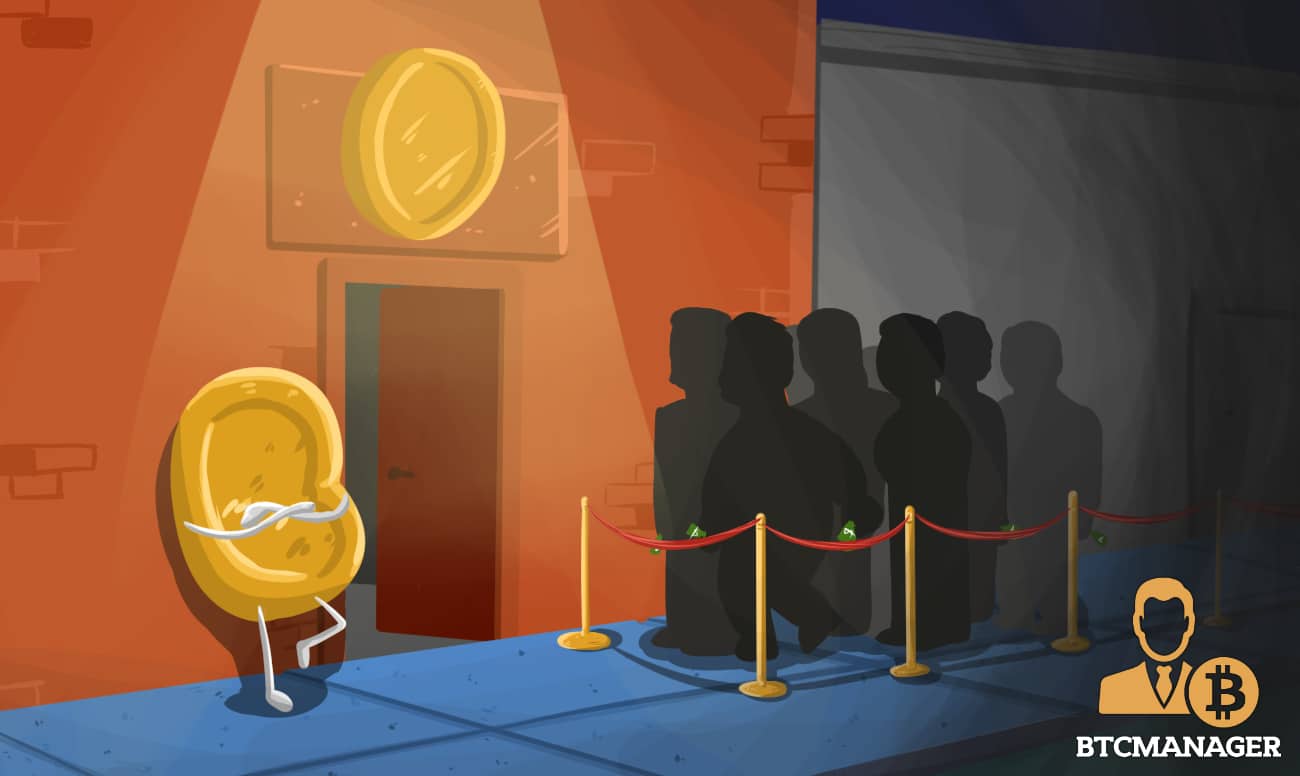 We are barely out of the first half of 2018, and already ICOs have raised almost five times more than they did last year in total. August 8, 2018, reports from CoinSchedule claim that this is due to a new trend in ICOs: Target the rich.
ICOs Turn to the Elite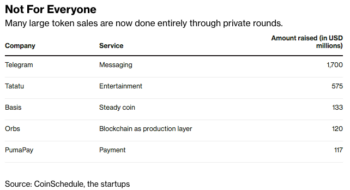 (Source: CoinSchedule/Bloomberg)
Initially, ICOs were to be for average joes rather than the institutional Wall Street investor. More importantly, the fundraising mechanism hoped to exclude financiers, intermediaries, Washington, or the wealthy in general.
Now, however, it would seem that the revolutionizing trend is emptying the pockets of a different kind of demographic. Telegram's ICO, for example, raised around $1.7 billion, which inspired the company to give up on a public sale. Many other among the most successful ICOs of 2018 did not include public sales at all. Instead, they raised their hundreds of millions entirely through private sales.
There is a reason for this, of course, as it's simply more convenient for these startups to do things this way. Their goal is to raise money, no matter where it comes from. Due to that attitude, many fear that cryptos are slowly turning into traditional venture investing.
2018 came, the ICO market became a trend, instead of a part of the "crypto rebellion," and things became infinitely more complicated. Regulators around the world tried to put leashes on such projects, impose various rules, new laws, and alike. Registrations became necessary, accusations of tokens being securities were all around the crypto space, and ICOs had to start employing lawyers to get a chance of survival.
Public sales became expensive, new issues appeared, and eventually, small firms realized that they could get to the money they need much easier if they were to offer their coin exclusively to accredited and wealthy investors. In a situation like that, institutional investors decided that ICOs are now worthy of their attention as well. Family offices, venture capitalists, crypto hedge funds, and similar projects found it much easier to raise money by drawing from this part of the population.
Out of all the funds that were raised in 2018 (so far), 18 percent came through private sales, while 37 percent came through private pre-sales.
ICOs Working with big Money
Naturally, ever since private investors joined in, ICOs went through the roof. They became the best way of ROI according to Tel Aviv-based Orbs' co-founder, Uriel Peled. He also stated that this method is the best for raising money due to the low amount of risk and uncertainty. Peled speaks from experience, and his recent private sale held by Orbs raised $120 million.
Through fees, advisory services, and other costs, a public sale might end up costing anywhere between $1 million and $3 million. This June's ICOs have seen the received around $30.7 million on average.
Private sales, on the other hand, can be a lot cheaper, and end up raising way more money. Of course, some companies choose to go for both, public and private offerings. However, their results show that private sales are much more profitable. One of the best examples of this is Dragon, which aims to bring the blockchain technology into the gaming industry. When it held its ICO, Dragon organized both private and public sales, raising $408 million in a private sale, and only $12 million in a public one.
And while there are still some ICOs that end up having very successful public sales, they are among the lucky few that stand out these days.
The way ICOs work and are raising money is changing and evolving. Whether this is a good thing or a bad thing generally depends on your perspective. One thing is certain, though, and that is that ICOs are definitely going big, and are attracting a lot of attention these days.