IMF Report States Cryptocurrencies Present a "Vulnerability" to Global Finance Markets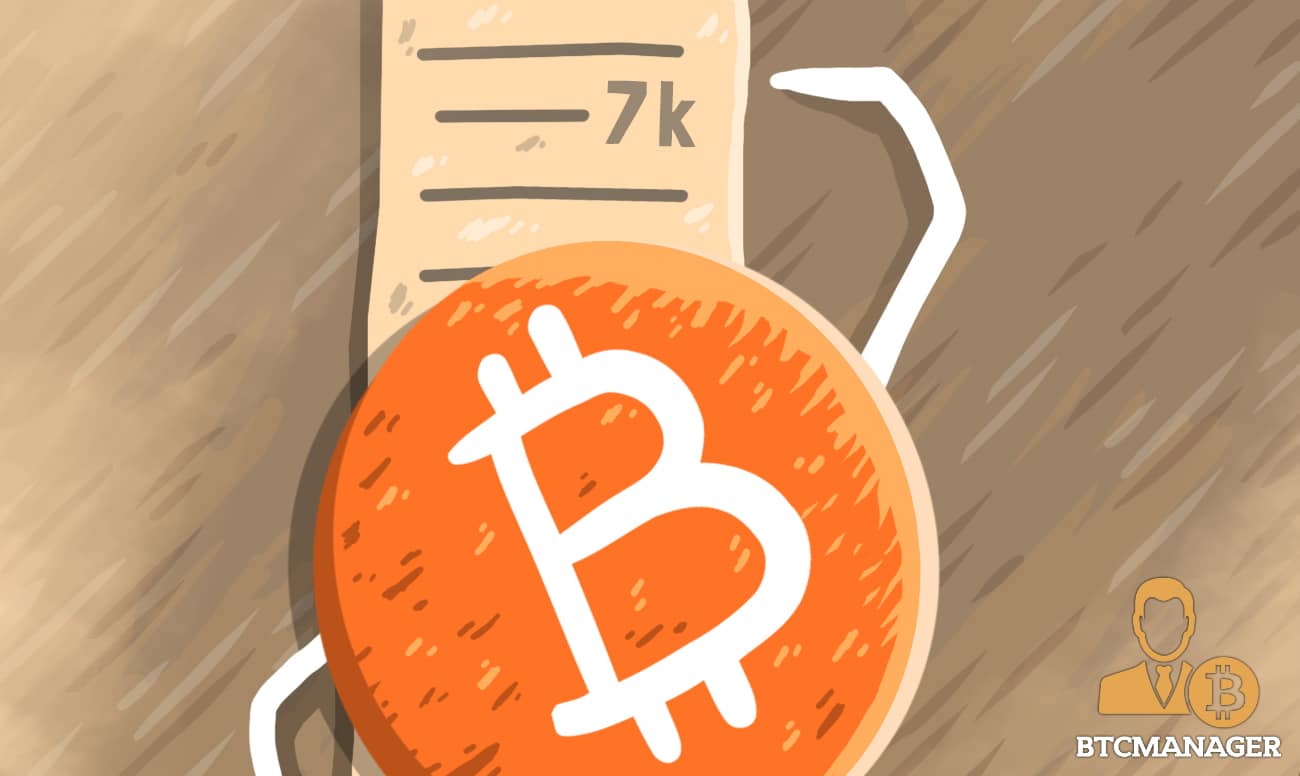 A warning statement from the International Monetary Fund (IMF) ascertains the "rapid growth" of Bitcoin and other cryptocurrencies could create "new vulnerabilities" in the globe's financial markets, as published in the IMF's World Economic Outlook report on October 9, 2018.
IMF Warns Investors
The paper pointed out cryptocurrencies, such as bitcoin, XRP, ether, litecoin, and EOS, are being "examined" by purveyors of traditional finance as noteworthy investments to their diverse portfolios. In addition, banks and financial services companies are exploring ways to use cryptocurrencies for streamlining the cross-border remittance process, which costs millions of dollars today.
In 2017, widespread excitement about Bitcoin and a myriad number of tokens led the cryptocurrency market to an $800 billion valuation in December 2017, with the market cap remaining above figure for a month.
However, $500 billion has since left the market after the massive speculative bubble faced its inevitable end, with governments and authorities around the world scrambling to create laws, limitations, restrictions, and innovations to support the burgeoning market.
While most of the disinvestment can be attributed to an embarrassing lack of working products, over-zealous teams, and needless blockchain implementations, the volatility attained as a by-product of speculation has caused leaders to rethink their stance on cryptocurrencies. To this end, even "crypto-friendly" nations like Japan and Switzerland have imposed regulations against certain types of cryptocurrencies and refusing to bank crypto-companies respectively.
Permanently Evolving Financial Market
Such attacks are viewed as "additional risks" for creating trust in cryptocurrencies as questions of cyber attacks on "critical" financial infrastructure are raised. Authorities also lack knowledge and expertise about the nascent digital currency market and understandably consider them a risk for the world's economic system.
But, the IMF believes local watchdogs can act in their best interests as their understanding of the "permanently evolving" industry increases.
The IMF predicts a growth of 3.7 percent for the world economy in 2018 and 2019, down 0.2 percentage points from a forecast in April 2018. The decreased figures are the result of a trade war between China and the U.S., with IMF economist Maurice Obstfeld calling the prior projections "over-optimistic."
Emerging Markets Spearhead Cryptocurrency Adoption
As the major economies battle over historical power control, cryptocurrencies have caught on in a big way in several emerging markets, such as Thailand, Philippines, and Columbia. Interestingly, as per the IMF, downward revisions of growth predictions are prominent in countries adopting cryptocurrencies for investments and trade purposes, including Argentina, Brazil, Mexico, Iran, and Turkey.
For citizens in the regions mentioned above, the lack of trust in their central bank leads to massive capital outflows into alternative assets like cryptocurrencies. The move serves both as an investment, and also a method to bypass capital controls and international sanctions.
Such massive capital outflows to an unproven asset class raise regulatory eyebrows. However, countries are yet to fully outlaw cryptocurrencies as a whole, and instead, have expressed their intent to regulate, tax, and define the sector.