India: RBI Stalls its Plans to Launch Central Bank Digital Currency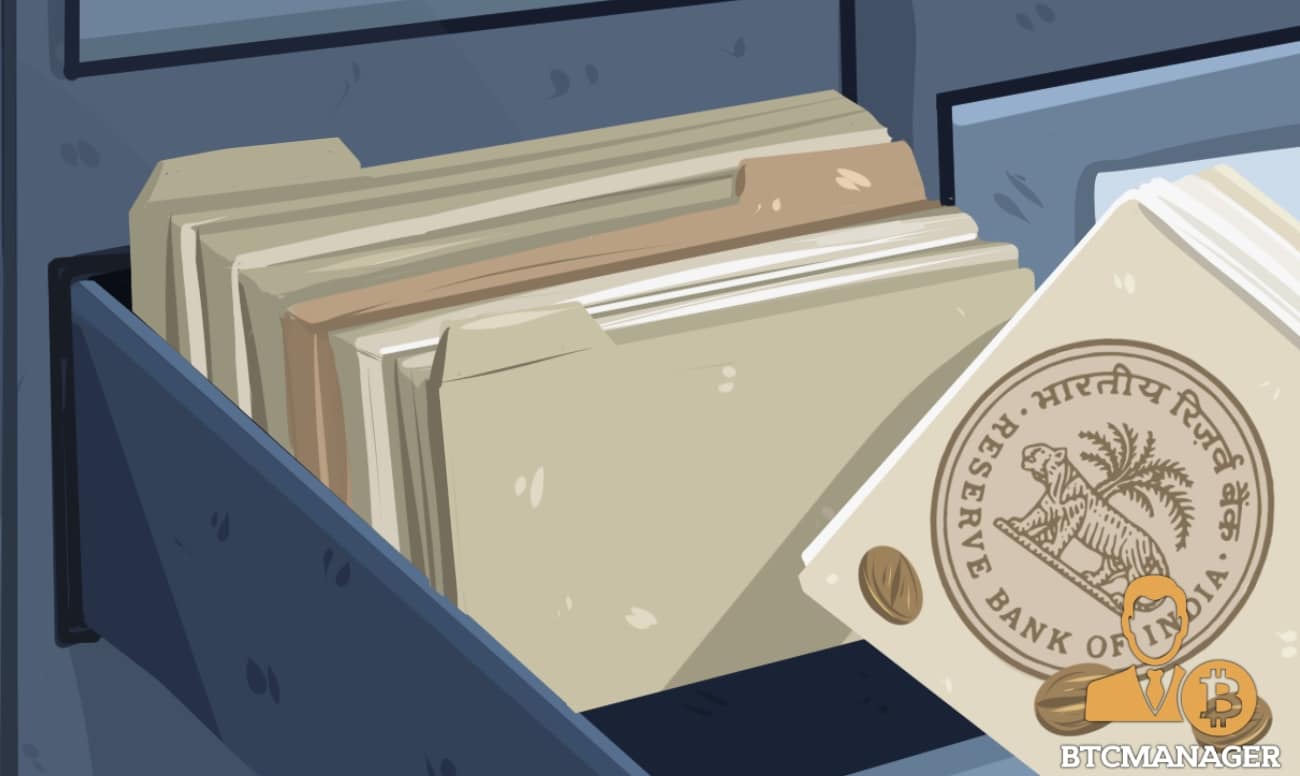 According to a report from Business Line, published on January 1, 2019, the Reserve Bank of India (RBI) has stalled its plan to launch a national digital currency.
Too Early for Central Bank Digital Currency
The cryptocurrency ecosystem in India has been plagued with confusion and indecisiveness, and the latest decision by the country's financial watchdog is no exception.

Citing unnamed sources close to the matter, Business Line's mentioned that the government and the RBI "think it is too early to even think about a digital currency."

The RBI as not responded to Business Line's queries regarding the subject matter.
In August 2018, the RBI had quietly formed an inter-departmental group of people to explore the feasibility of issuing a Central Bank Digital Currency (CBDC). However, none of the findings were ever released or made available to the public.

It was speculated that the financial watchdog's idea of launching a CBDC stemmed from the need to check rampant money laundering, cyber-security threats, and tax evasion. However, the lack of any official word on the development has left things up in the air. Praveen Kumar, the founder of Bengaluru-based cryptocurrency exchange Belfrics, said:

"It is premature for RBI to launch [a] crypto-rupee, as more understanding of the crypto economy need to be achieved. It is a right decision to delay the process and see how the publicly traded peer-to-peer economy is shaping up."
It would seem that the Indian government is following the wait-and-watch approach with regard to digital currencies. A number of smaller nations, including Malta, UAE, and Gibraltar have already delved deep into the world of cryptocurrencies. Depending on the outcome of pro-crypto regulations, 2019 could prove to be a critical year for the fate of cryptocurrencies the world over.
2018 Recap of India's ban on Cryptocurrencies
While cryptocurrencies are slowly gaining recognition the world over, their state in India is nothing short of abysmal.
Things took a particularly dark turn on April 5, 2018, when India banned banks in the country from dealing with crypto businesses. The decision was seen as a dramatic one, especially after the ruling government's push towards digitization and a cashless economy. The decision was subsequently challenged in the High Court on April 25, 2018.
The case later reached the Supreme Court of India, which, on July 20, 2018, rescheduled the final hearing to September 2018. Since then, the final hearing has been continually delayed by the country's apex court with no signs of conclusion in sight.
However, all is not lost for the Indian crypto enthusiasts. BTCManager reported on December 26, 2018, that bitcoin could soon become legal in the country, as the second interdisciplinary committee appointed to vote on the legality of cryptocurrencies is in favor of legalizing it.