Indian Educational Institute Partners with IBM to Launch 12-week Course on Blockchain Technology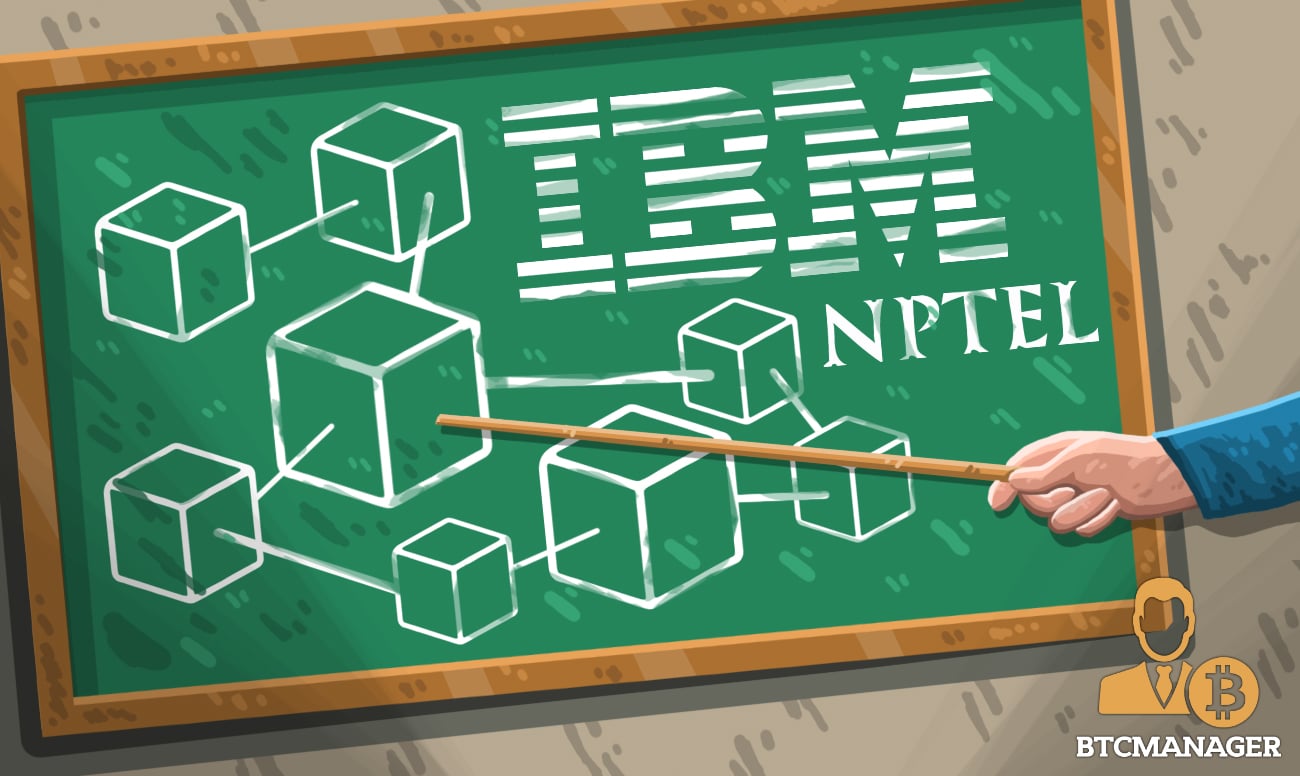 The National Programme on Technology Enhanced Learning (NPTEL) has partnered with IBM to create an online course on blockchain technology. The course is considered the first-of-its-kind and will cover blockchain architecture, design, and uses.
India's Pushes Blockchain Education
The course will be available from July 2018, on the NPTEL website. It will cover conceptual and application components of blockchain technology. "The blockchain course with IBM is the first in this genre and will encourage more companies to come forward to do the same," said Andrew Thangaraj, the NPTEL coordinator of the Indian Institute of Technology.
The decision to create an online blockchain course emerged from the sheer demand of blockchain skills. According to an Upwork Skills Index for Q1 2018, blockchain skills were regarded as the highest demanded skillset in the technology industry.
Praveen Jayachandran, the senior technical staff member and Manager of Blockchain and Smart Contracts from IBM Research in India and Sandip Chakraborty of IIT Kharagpur have developed the blockchain course together. Praveen noted that blockchain technology, while is emerged through cryptocurrencies, has gained traction with many other industries like insurance, finance, digital identity, healthcare, supply chain logistics and in the public sector.
Jayachandran said:
"IBM's collaboration with India's leading academic minds to create a blockchain curriculum, is a reflection of our commitment to enabling the technology to realize its full potential, while also addressing the increased demand for adequate skills for students and developers."
India – Bullish on Blockchain, Bearish on Bitcoin
While India's premier educational institutions are rolling out courses on blockchain technology, the Government, however, has kept their tough stance on cryptocurrencies.
In April 2018, the Government placed a blanket ban on digital currencies which will soon come into effect on July 6, 2018. When Varun Sethi, a blockchain lawyer questioned the Reserve Bank of India's actions, he revealed via a reply he received that, the bank did not conduct the appropriate level of research into cryptographic money before banning digital currencies.
The Indian government's rash decision to ban digital currencies highlights the rising economic threats from digital assets. While the government considered taxing cryptocurrencies in the past, India's inability to collect income tax effectively is already a significant problem for the country. In fact, the CNBC reported that less than 1 percent of a 1.23 billion population pay income tax.
Countries Express Concerns
According to the Japan Times, "cryptocurrencies [also] threaten central banks' control over money supply." The People's Bank of China led with the blanket ban and now India appears to be joining too.
While it is ironic for the Indian Government to encourage the learning of blockchain technology while banning cryptocurrencies, information technology is a huge component of India's economy. According to a report from ComputerWorld, in 2017, India had more software developers than the United States.
The emergence of blockchain technology, therefore, provides India the opportunity to boost and transform their economy. A Deloitte report noted that ever since 2016, India has rapidly adopted blockchain technology, however, a lack of awareness and understanding are a significant hindrance to cryptocurrency adoption.