Ireland Increases Oversight for Cryptocurrency Exchanges and Financial Institutions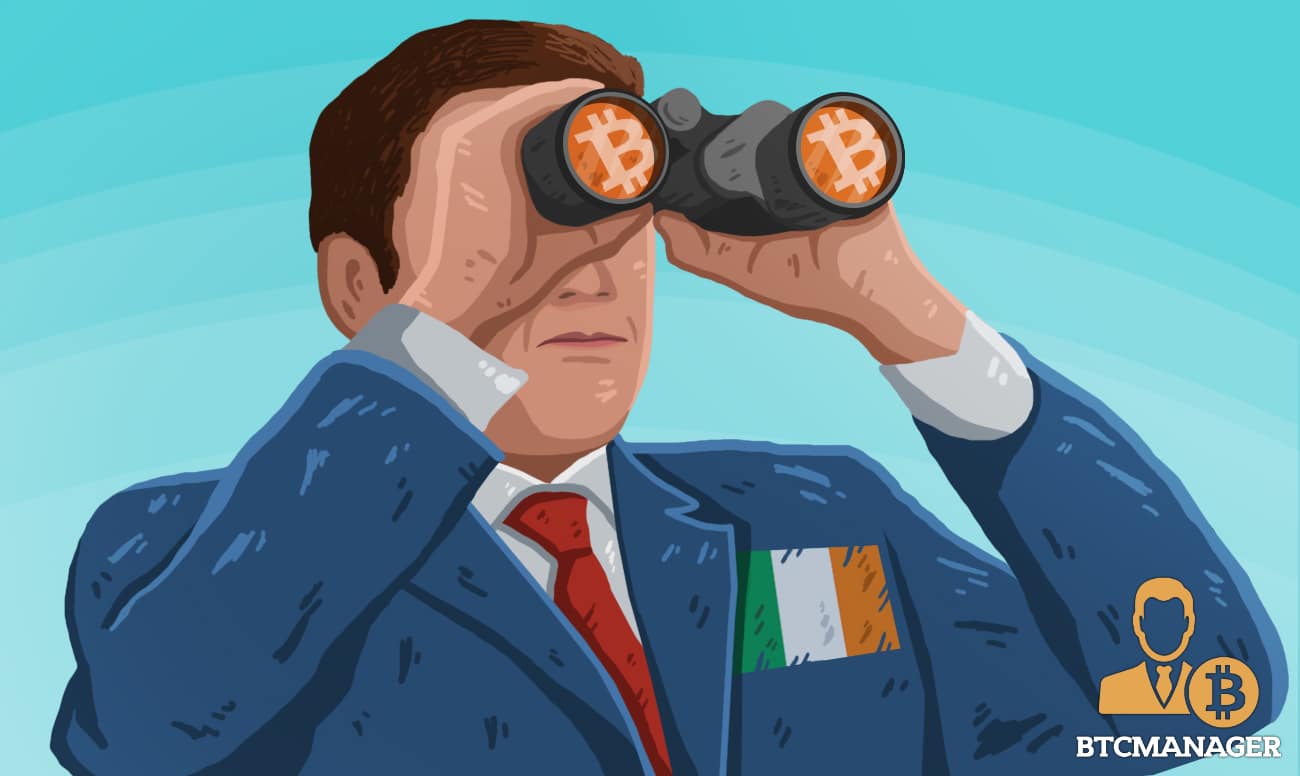 In a bid to curb the activities of bad actors who use cryptocurrencies to facilitate illicit gains such as terrorism financing, Irish authorities are set to approve the Criminal Justice Money Laundering and Terrorist Financing Amendment Bill 2019, according to The Irish Times report on January 4, 2018.
The Cabinet Approves Stricter Regulations
The Irish Cabinet has reportedly greenlighted the Criminal Justice (Money Laundering and Terrorist Financing Amendment) Bill 2019 which seeks to put in place stricter rules to govern cryptocurrency exchanges, bitcoin-linked businesses, as well as other financial institutions in the state.
Per sources close to the matter, the primary goal of the bill is to give effect to the Fifth European Union (EU) anti-money laundering regulation and strengthen existing legislation.
As reported by BTCManager earlier in July 2018, the Fifth EU Anti-Money Laundering Directive went live on July 9, 2018. The regulation is focused on bringing transparency and eliminating the risks of terrorist financing in the financial system, among other objectives.
The law requires cryptocurrency exchanges and other businesses in the finance sector to carry out adequate customer identity verification procedures and more.
If the bill gets approved in Ireland, all crypto operators, banks, and others would be required to carry out more robust due diligence before accepting new customers. Similarly, anonymous transactions will no longer be tolerated.
"Money laundering is a crime that helps dangerous criminals and terrorists to function, destroying lives in the process. Rogue actors seek to exploit the EU's open borders, and EU-wide measures are essential for that reason," said the Irish Minister for Justice, Charlie Flanagan.
Authorities Remain Dedicated to Combating Money Laundering
While digital assets are a convenient, flexible, and cost-efficient method of sending money across the globe, criminals continue to exploit the use of privacy-centric cryptoassets in their unlawful activities, and as such, governments keep working round the clock to formulate better ways of combating money laundering crimes.
In December 2017, BTCManager informed that the U.S. law enforcement had arraigned Zoobia Shahnaz, a 27-year-old Pakistani-U.S. woman for trying to finance the deadly terrorist group, ISIS using cryptocurrencies and credit cards.
In November 2018, reports emerged that Shahnaz had pleaded guilty to money laundering, terrorist financing, and other charges leveled against her and could be jailed for 20 years if convicted.
In related news, in October 2018, Australia's financial watchdog, AUSTRAC started scrutinizing cryptocurrency exchanges to find out if they are operating in strict compliance with the AML and CTF rules.