J.P. Morgan Banks on Quorum Blockchain to Offer Lucrative Trading Products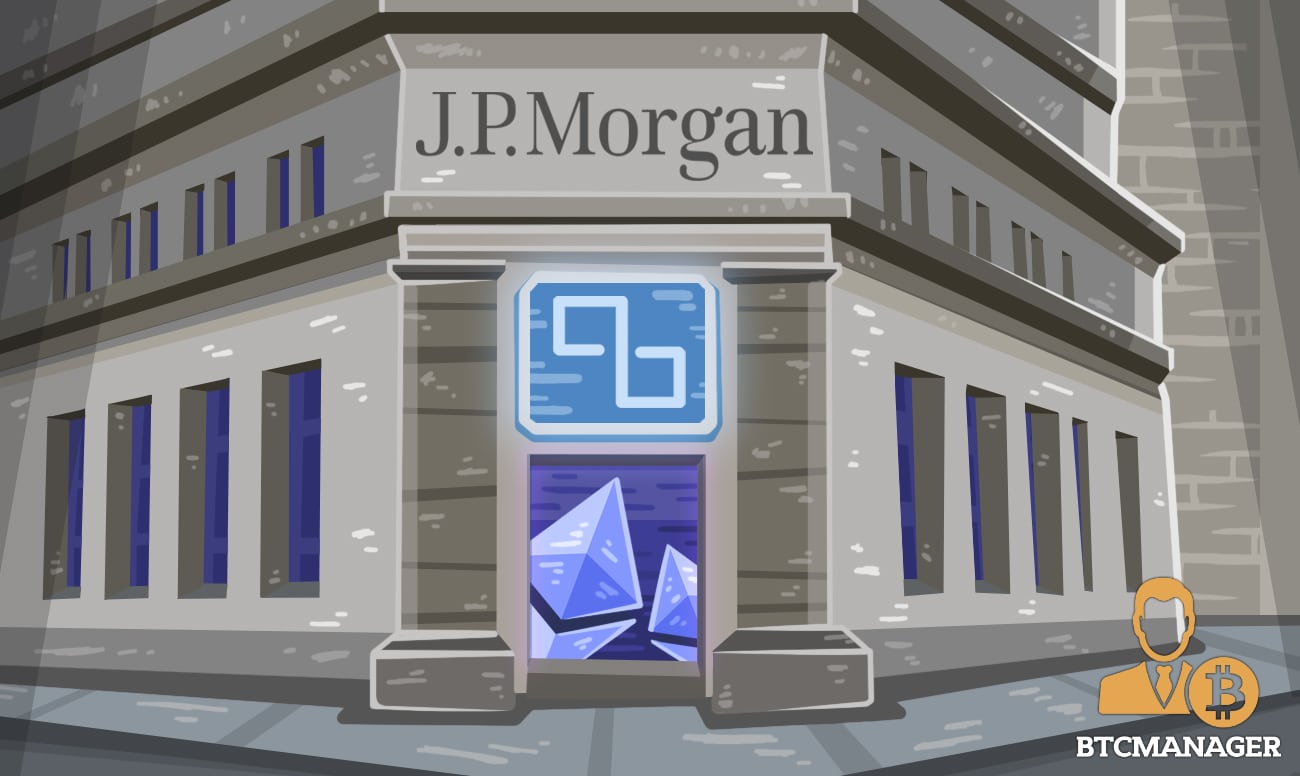 Global investment banking firm JP Morgan is building Quorum, an enterprise blockchain platform built on the Ethereum Platform. According to the Financial Review's article published on October 29, 2018, JP Morgan believes that the Quorum platform can open up new trading opportunities in the next decade as it will help tokenize of a variety of assets which include gold bars, precious minerals, real estate, and expensive art.
JP Morgan Tokenizes Gold
JP Morgan's Quorum, the enterprise version of the Ethereum blockchain, can enable the creation of smart contracts and decentralized applications. Umar Farooq, J.P. Morgan's New York-based head of blockchain initiatives, mentioned the firm is the only financial player that owns an entire blockchain platform from the application to the protocol. The company has invested significantly in blockchain technologies since they believe that many opportunities can arise from the tokenization of commodities and assets.
In regards to the tokenization of gold, Farooq mentioned that there are currently people outside of J.P. Morgan who use Quorum to tokenize gold. The process begins with wrapping a bar into an electronically tagged tamper-proof case which tracks the gold from the mines to the end. Tokenizing gold brings many benefits as it allows transparency throughout the supply chain, helping consumers understand where the gold originally came from.
Farooq noted that people are willing to pay higher prices for gold that they can track and verify that it came from a socially responsible mine. While Quorum is currently being used to monitor gold, businesses can implement the process on other precious minerals like diamond and tantalum.
Farooq, however, noted that it's not just precious minerals that can benefit from tokenization.
One can tokenize some assets and commodities, which can lead to innovation to the existing process of sales and trade. Tokenizing real estate or art can introduce the idea of fractionalized ownership. Instead of limiting expensive assets to individuals, many investors can be involved and have split ownership of these assets.
Dimon Admits The Value of Blockchain Technology
Although Jamie Dimon, the Chief Executive Officer of J.P. Morgan, stated that Bitcoin was "a fraud" in 2017, he had however mentioned that he regretted making that statement, adding that "blockchain is real," in early 2018.
JP Morgan has been heavily involved with blockchain technology, especially since Quorum is not the only blockchain-related initiative from the investment banking firm. The Financial Review reported that J.P. Morgan created the Interbank Information Network which has over 100 different banks using blockchain technology to improve its payments information.
They're also a member of the Enterprise Ethereum Alliance which is responsible for developing standards for the Ethereum technology. Farooq mentioned that being a part of the Alliance helps the bank benefit from any upgrades made to the public Ethereum blockchain. It also allows JP Morgan to interact with the growing Ethereum developer network.