Japan's FSA Approves OMG Network Token for Trading on Exchanges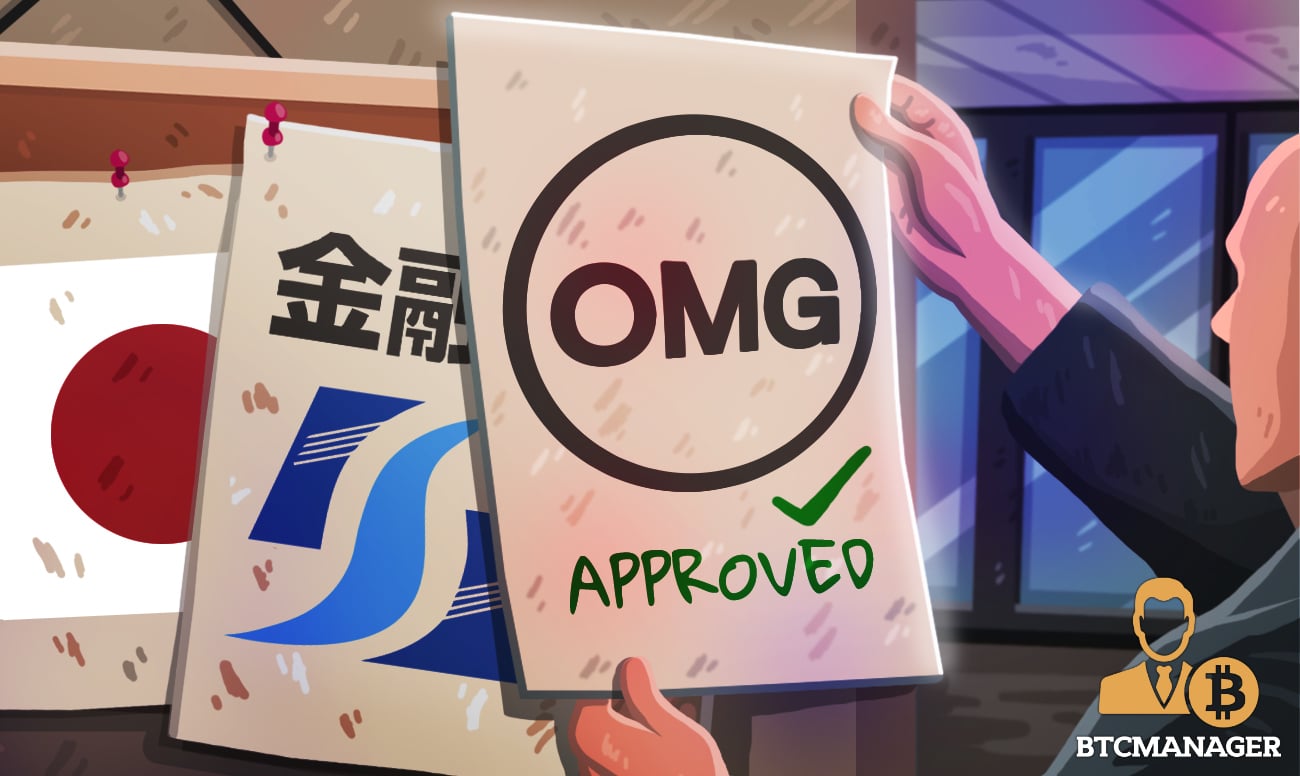 Japan's Financial Services Agency (FSA), the agency in charge of regulating cryptoassets in the country, has approved OMG Network's native token for trading on crypto exchanges, making the digital asset the 26th crypto to be whitelisted by the FSA. GMO Coin, one of Japan's leading bitcoin (BTC) trading venues has now listed OMG for trading on its platform, according to a press release on July 22, 2020.
FSA Whitelists OMG (OMG)
Per sources close to the development, the native altcoin of OMG Network (OMG), the world's 45th-largest cryptocurrency by market capitalization, has now been whitelisted by Japan's Financial Services Agency (FSA). 
With the approval, OMG now joins the growing list of whitelisted cryptocurrencies in Japan and GMO Coin, a leading exchange in the region is now listing the coin for trading with effect from July 22.
GMO wrote:
"We would like to inform you that GMO Coin has started handling OMG (OMG) at Sales Office and Cryptocurrency FX."
OMG Network is an Ethereum-powered platform that claims to be focused on solving the scalability issues plaguing blockchain networks. 
OMG Network claims to facilitate transparent, peer-to-peer (P2P) transactions in real-time, plus self-sovereign financial services across a vast array of geographical locations, assets classes, and applications.
As reported by BTCManager, the Omisego project which was launched during the initial coin offering (ICO) boom of 2017,  recorded its first mainnet transaction in December 2019. 
A New Identity
On June 1, 2020, OmiseGO announced its rebranding to the OMG Network, as part of plans to foster clarity and distinction. 
Omisego explained:
"OmiseGo was a great name that captured who we were in the early days, a young and spirited off-shoot of Omise. With our new name, we wanted to capture a deep, technical understanding of the product we embody, develop, and maintain. OMG Network felt like the natural choice."
It's worth noting that the OMG Network has gotten its fair share of adoption in recent times. In October 2019, reports surfaced that Hydro Labs, an open-source blockchain project had integrated the scalability solution of OMG Network into its processes.
At press time, the price of OMG is up by a decent 2.95 percent on the 24-hour timeframe, trading at $1.74, with a market capitalization of $244.51 million. 
Following in the steps of China, whose digital renminbi, DCEP is now being tested in the nation, the Japanese government is seriously conducting research on its own central bank digital currency and the Bank of Japan (BoJ) has inaugurated a dedicated committee to oversee the development of a digital yen.