KuCoin to Become the Third Major Exchange to List Blockstack's STX Token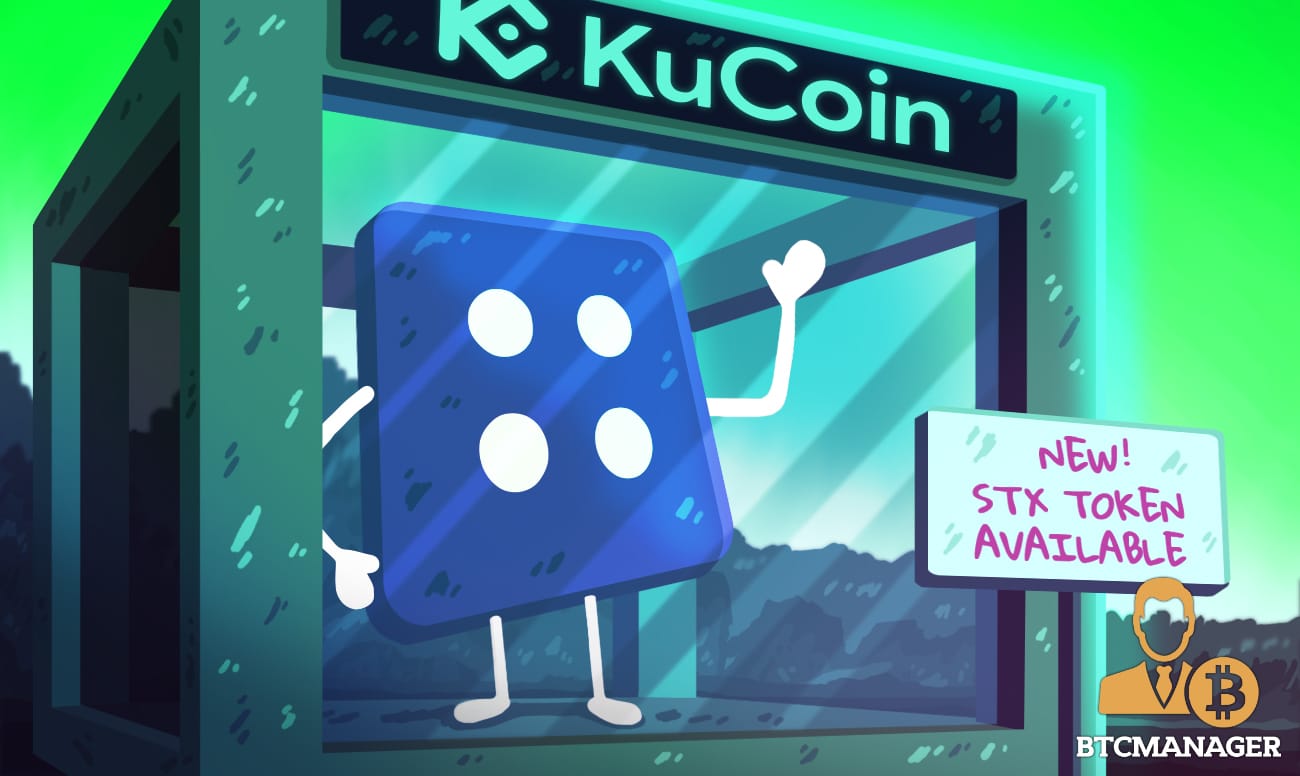 Cryptocurrency exchange KuCoin has entered into an agreement with Blockstack PBC, the firm behind the Blockstack blockchain, to list the Stacks (STX) token in the coming weeks. The development marks an attempt to increase global access to Blockstack's digital token.
KuCoin to List STX Token
STX is used to register digital assets on the Blockstack blockchain. They are used when users register or utilize something on the Blockstack blockchain, much like how Ether (ETH) is spent when operating on the Ethereum network.
KuCoin will be the third exchange to list STX. According to Blockstack's website, the partnership with KuCoin holds high significance to increase global access to the Stacks (STX) token, especially in Asia and other active KuCoin markets.
Notably, KuCoin boasts of more than 5 million registered users worldwide. By getting listen on KuCoin, access to the STX token will now be easier than ever, especially in the Asian cryptocurrency markets.
KuCoin represents a diverse community of crypto enthusiasts that Blockstack expects to have easy access to. Blockstack are excited about the continued progress towards decentralization for the Blockstack ecosystem, as the governance, operation and token ownership of the network continue to expand.
For the uninitiated, Blockstack PBC, the firm behind the STX digital token, concluding its token offering in 2019 in what was, at the time, the first U.S. Securities and Exchange Commission-approved (SEC) token-based offering. The firm was able to raise a total of $23 million under the SEC's Regulation A+ and Regulation S.
KuCoin Continues to Expand Its Footprint
KuCoin's commitment to offering the best digital assets services and products to its users reflects in the crypto exchange's recent business activities.
Earlier this year, in February, KuCoin announced the launch of Instant Exchange service to enable instant crypto transaction service for Bitcoin (BTC), ETH, Litecoin (LTC), XRP, Bitcoin Cash (BCH), and Tether (USDT).
On a more recent note, the KuCoin crypto exchange announced that it had partnered with Singapore-based crypto-asset custody platform Onchain Custodian to offer custody service for the safekeeping of KuCoin crypto-assets. Notably, the custodial funds will be backed by Lockton Insurance, the world's largest private insurance brokerage company.