LA Kings to Use Blockchain Technology to Authenticate Merchandise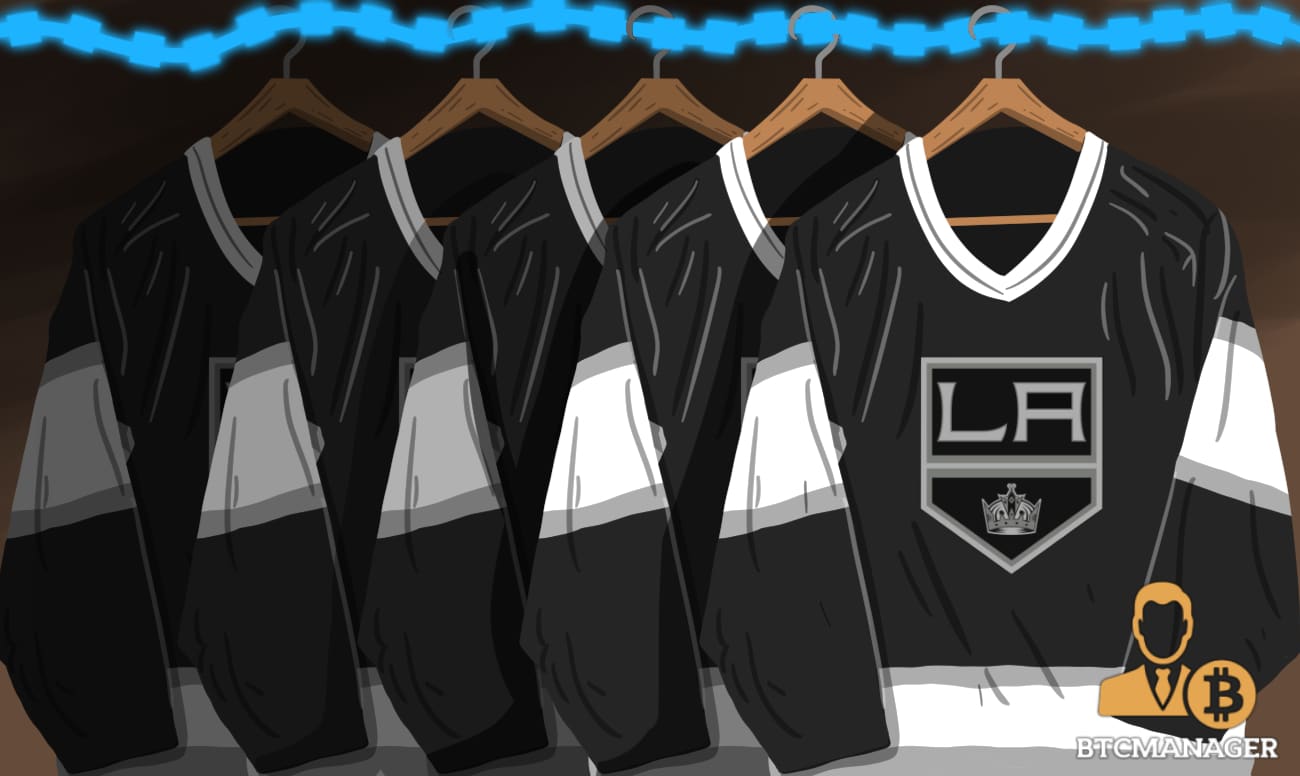 Blockchain technology has found its way into the sporting world as the NHL's LA Kings announced on February 20, 2019, that they would make use of Pro Exp Media's blockchain-based app to certify the authenticity of merchandise.
True to the Name
While most of the attention that blockchain earns revolves around applications in government, finance or logistics, the world of DLT has steadily become more involved in the world of sports in recent times.
One of the latest collaborations is between the LA Kings, a Los Angeles-based hockey team and Pro Exp Media, an augmented reality startup. Pro Exp will provide a platform through which the LA Kings can verify the authenticity of merchandise. This news was confirmed in a February 20, 2019 press release.
"The Kings launched the AR Authentication App, in partnership with Pro Exp Media Inc., to make it easy for customers to ensure that the items they purchase are authentic," the release says.
The app will be able to determine whether merchandise purchased from the team's official store or otherwise are authentic. The team behind the LA Kings sells jerseys, helmets, sticks, skates, gloves, pucks, and other collectible items.
To make use of the app, users only need to download it and scan the certificate of authenticity (COA) sticker located either on the merchandise itself or on its COA. Once authentification can be confirmed, the customer will receive a hard copy of the COA. Also, if the merchandise is authentic, a message from Hockey Hall of Famer Luc Robitaille or the Kings Head Equipment Manager Darren Granger will automatically be played in the app.
If the merchandise is counterfeit or unregistered, no message will play. Also, if merchandise is sold or given away, ownership can be transferred using the application.
"Existing LA Kings Game-Used Merchandise customers who choose to sell or gift their Game-Used Merchandise can easily transfer their ownership through the app. The transfer of ownership is simple and convenient for customers while maintaining the integrity of the ownership blockchain," the press release says.
Blockchain and Sports
Blockchain has seen increased involvement in the sports world in the last few years, through sponsorship and acquisitions. On December 27, 2019, Libereum (Liber) a Dutch-based cryptocurrency, acquired Spanish Segunda Division football club, Elche CF.
The same day, Litecoin announced that they would be sponsoring the December 29, 2019, UFC 232: JONES v.s GUSTAFFSON 2 match.
However, this new method of ensuring the authenticity of sporting merchandise could be very lucrative as the counterfeit merchandise market is worth billions worldwide.