Everything You Need to Know About Cryptocurrency Regulations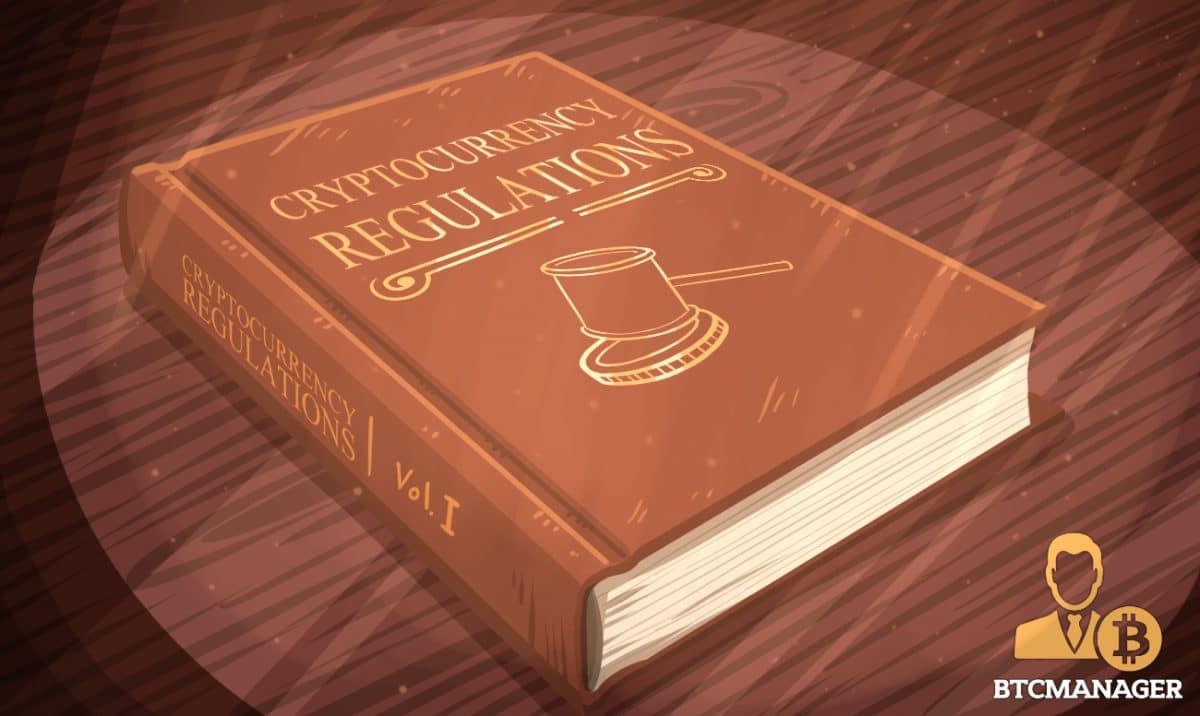 Cryptocurrencies were a tough pill to digest even before the governments got involved. Now, the policymakers all over the world are trying to take control of the digital currency. Right from exchanges to ICOs, keeping track of what's legal has become just as daunting as figuring out which new-fangled token might turn into next big thing.
Owing to the lack of global coordination among authorities, the rules vary wildly. There's a possibility of that changing after finance chiefs discuss digital assets at the upcoming G20 meeting in Buenos Aires. Until then, there's a wide range of opinions on how to best regulate this space.
What Major Countries Think About Cryptocurrencies
U.S.A.
Generally, the two federal agencies that serve in the U.S., that is the SEC and CFTC primarily serve the American cryptocurrency market. Unfortunately, both agencies have differing views on the matter, despite working towards a similar goal of cryptocurrency regulation.
While the SEC defines ICOs and cryptocurrencies as "securities," and therefore illegal unless registered as a security, the CFTC differs and defines cryptocurrencies as "commodities."
As highlighted by the nation's top two market watchdogs, in accordance with a testimony to the Congress in February, most cryptocurrency trading in the U.S. is taking place in a legal gray area. Now, it is to be seen how exactly it goes about cracking it down.
Recently, the US state of Wyoming declared cryptocurrencies as a type of "asset."
Canada  
Regulators in Canada have stated that ICOs are to be treated as securities and there should be a consideration of 'high-risk' with all products linked to cryptocurrencies. At the same time, the country's stock exchanges have become popular destinations for crypto-related stocks and exchange-traded funds.
Japan
Asia, as known by all, is one of the most tech-savvy places to be, with Japan playing a captivating role after its introduction of a licensing system for digital-assets last year. It recently led a concern at this year's G20 meeting, asking for regulations to avoid cryptocurrency money laundering.
Hong Kong
Regulators in Hong Kong have implemented more of a hands-off approach while maintaining the stringency of crypto platforms to avoid trading anything that qualifies as a security without permission. This is exactly why most of the world's cryptocurrency trading takes place in this hub of sorts.
Singapore & Taiwan
Termed as an 'experiment' by Singapore's Deputy Prime Minister, cryptocurrency according to him, is not a strong case to completely ban trading. Playing it safe, Taiwan authorities are taking a wait-and-see approach.
China
China has very openly outlawed digital asset exchanges and Initial Coin Offerings, shut down all means of online connectivity to foreign trading platforms and moreover in a shocking move, cut off the power supply to Bitcoin miners.
This comes as a major whammy for the world as China was once considered to be a global hub for cryptocurrency trading – but is now leading everyone in cracking down.
However, the Chinese are rapidly working behind the scenes on cryptocurrency regulations and blockchain technology. What remains to be seen is if they pull off a "back with a bang" in the near future.
South Korea
South Korea, which turned into a breeding ground of cryptocurrency activity hubbub last year, is also tightening its oversight sears as it operates on a comprehensive set of regulations, though it has granted the circulation of cryptocurrency to keep operating, at least for now.
India
In the South Asian country of India, where crypto-mania has been relatively somber and hushed, the government has announced that it doesn't consider digital currencies to be legal tender and will take measures to curb their use.
Europe
The bloc's regulatory framework for cryptocurrencies for the European Commission is still under a review. The European Securities and Markets Authority, which coordinates standards across member states, has proposed restrictions on derivatives tied to virtual currencies for retail investors and is also assessing how the EU's new MiFID II rules apply to digital assets. One regulation that's already as good as implemented – platforms that exchange virtual currencies for conventional, physical money will soon have their customers' identity verified.
Meanwhile, several European countries have welcomed and are actively pursuing blockchain businesses. Most notably; France, Malta, and Liechtenstein.
Germany has, on a national level, cracked down on trading venues that lack permission to offer brokerage services and French authorities have said that online platforms for crypto-derivatives should face tough reporting and business conduct standards. However, the French minister of finance recently was in favor of cryptocurrencies, and wishes to make France a "blockchain hub."
U.K.
In the U.K., a parliamentary committee is churning out ways on how to police digital currencies. The UK is also one of the last havens for ICOs, with accommodative policy ensuring that London does not lose it's status as the global center for financial innovation.
Russia
Russia's finance ministry unveiled draft legislation in January that would ban cryptocurrency payments while allowing ICOs and the exchange of virtual currencies into the traditional sort. However, in order to make these rules permanent, the ministry may have to overcome the opposition from the nation's central bank.
The African Continent
Major African economies remain in the gray area of the cryptocurrency regulation. Although South Africa's markets regulator doesn't oversee virtual currencies or digital-asset exchanges, the central bank has promised to investigate an "appropriate policy framework and regulatory regime." Kenya, being one of Africa's most tech-savvy nations, is also facing hindrance on its way to digital currency. There, bitcoin and other cryptocurrencies have grown in rebellion even as officials have warned them to stay away from dealing in them.
We can confer one thing about the cryptocurrency domain with the help of this entire scenario; the nations may hate it or love it, but they definitely cannot ignore it!