What Are Initial Exchange Offerings (IEO)?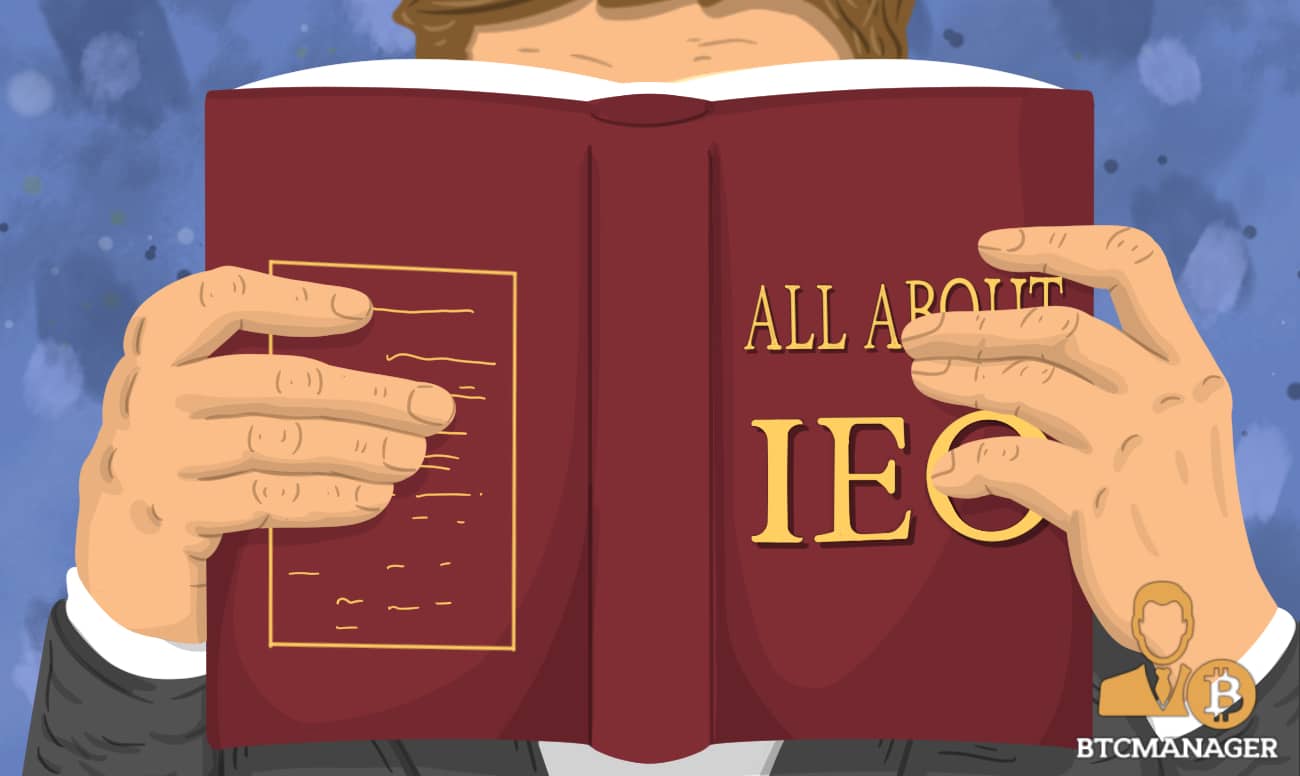 The ICO's heyday in 2017 saw various digital assets emerge only to crash in 2018 thanks to the bearish crypto market. ICOs raised billions of dollars in a relatively short time and brought the crypto market cap to over $800 billion before it fizzled out.
As the ICO candle was burning out, several other fundraising models took center stage. For instance, there are Security Token Sales (STOs), but Initial Exchange Offerings (IEOs) have awakened serious investor interest.
With that in mind, and since terminology and convoluted meanings remain a tricky business in crypto space, BTCManager will look at the concept of IEOs in further detail. As blockchain fundraising mechanisms mature and metamorphose, and crypto projects choose IEOs over ICOs, this essential guide will help interested parties understand the difference by breaking down each process.
What is an Initial Exchange Offering (IEO)?
An Initial Exchange Offering is a new but less-well-known crowdfunding strategy for blockchain-based projects. Whereas in an ICO it is the business of the developer to ensure the smart contract is correct and that everything goes as planned, in the IEO model a third-party, such as a cryptocurrency exchange, executes the same commitments.
The IEO model enables crypto projects to fundraise directly on cryptocurrency exchanges which may be the reason they have become a buzzword recently.
The main difference with ICOs is that IEOs don't hold token sales that are open to the general public. This means that only active users of the particular exchange can participate as opposed to ICOs where just about anyone can buy coins by sending funds to the host's address.
For anyone to enter a token sale, they must have an account with the exchange that's hosting the sale. Users must have funds in their account and in most cases the exchange's native token where it exists or obtains the coin before you can participate.
Binance, which hosts the Binance Launchpad, offers the best example as it only allows participants to buy tokens using its own Binance Coin (BNB).
History of Initial Exchange Offerings
IEOs are an entirely new frontier in the crypto space and were inspired by the world's largest crypto exchange Binance, which created the Binance Launchpad in late 2017.
Before this, a project only needed to put up website, market the ICO with no one doing any vetting or asking any questions, until Binance came up with their Launchpad. Binance CEO Changpeng Zhao elaborates:
"It's basically an exchange, an initial sales platform where we help projects to raise money[…] if you are just at the white paper stage, then that's a lot harder for us to evaluate. We do evaluate very strictly."
After the initial Launchpad, IEOs went under the radar until the recent push by Binance to introduce several cryptocurrencies directly from their platform has drawn significant interest from crypto investors. Binance's Launchpad recently completed two successful IEOs namely Fetch.AI and BitTorrent with the latter since increasing over 600 percent over its initial price and the return on investment figures catapulting IEOs onto investors' watch lists.
How Does an IEO Work?
Before an exchange conducts a token sale on their platform, they first reach an agreement with the project team. The exchange will then do a thorough review of said project using certain conditions to authenticate the worthiness of the project.
Once the exchange is satisfied and has accepted the project, they announce the date for the token sale as well as a fixed price per token.
Anyone who wants to participate in the IEO token sale has to create an account on the exchange platform and fund their wallet so they can be ready to buy the token. Binance Launchpad offers one of the best examples of IEOs' popularity where a featured project raised $5.5 million in 18 minutes.
Benefits of IEO over ICO
Since ICOs are generally open to the public as opposed to just a small group, they have the potential to raise more money than IEOs. As much as that could be true, they don't come without attendant risks; ICOs have in the past been held by scammers who saw an easy way to make a quick buck from unsuspecting investors. The deluge of fraudulent ICOs is perhaps one of the main reasons the model is no longer as attractive as in the past.
The other difference between the two models is that for the IEO the coin is immediately tradable on the platform immediately following the sale. Any investor will quickly explain that the worst thing about ICOs is the uncertainty of not knowing when the token would be listed on a reputable exchange, with most ICOs taking months to list and distribute the tokens, thereby fueling dissatisfaction with the model.
The main reasons IEOs are a better alternative include:
Trust:
By introducing an intermediary to the decentralized fundraising model, IEOs give investors a sense of confidence by partnering with trusted exchanges thereby giving them the much-needed credibility. Binance, for example, has built enough trust in the cryptosphere since its launch in 2017.
Bittrex Exchange intended to conduct an IEO for the RAID project but canceled the token sale on its eve after discovering that the raid team didn't have an ongoing partnership with the e-gaming data analytics provider OP.GG as they claimed. The step taken by Bittrex shows the clearest picture of prioritizing users' safety over profits. Exchanges will not knowingly aid scam projects to raise funds since that could soil their reputation.
User-friendliness:
Participating in an IEO is easier than an ICO. Investors only need to create an account at the supporting exchange, fund their wallet and purchase the token the moment it goes live.
Does The Exchange Benefit From The IEO?
Exchanges love IEOs since with it comes to an entirely new use case for their platform. Whereas digital exchanges were merely a platform for trading cryptocurrencies, IEOs have brought in a new business model that adds value.
By hosting an IEO, the exchange also becomes the first platform to list the particular token. That's what has happened with Binance's Launchpad where Fetch and BitTorrent were only available exclusively on the exchange.
By being the first platform to trade the two tokens initially, Binance gained a significant advantage over other exchanges.
The exchange also benefits from the free advertisement provided by the IEO-related advertising by association. This exposure will bring in more customers as all the people that wish to participate must sign up at the exchange before they can partake in the token sale.
How to Participate in an IEO
Anyone is free to participate in an IEO if they don't come from a restricted country.
IEOs employ a variety of compliance methods that can include Know-Your-Customer (KYC) to confirm your identity. Users are given access to participate by opening an account with a participating exchange once they complete KYC procedures.
Most IEOs restrict citizens from the United States, China, Venezuela, New Zealand, North Korea, and others because of the respective countries' laws regarding cryptocurrencies.
There should be many such projects popping up since crypto projects are abandoning the old ICO model. Despite the new intermediary in the process, doing preliminary research is nonetheless incredibly important.
Conclusion
Whether the IEO is a fad or the new ICO, only time will tell.
Binance's experience shows that the new funding model has strong potential and may become popular in the industry. That Fetch and BitTorrent IEO's were sold out within seconds and have gone on to become a favorite topic on crypto forums speaks for itself.
With many leading platforms starting to roll out IEO products, there are all indications that the way crypto projects raise funds has also evolved.
This new model of crowdfunding crypto projects has great potential and could help many token issuers raise funds for their different projects as long as exchanges play their role diligently. However, even though IEO looks like a more credible method compared to the ICO model, always take caution before investing and don't follow any projects blindly.