Litecoin Creator Joins HTC Exodus Team as Cryptocurrency Advisor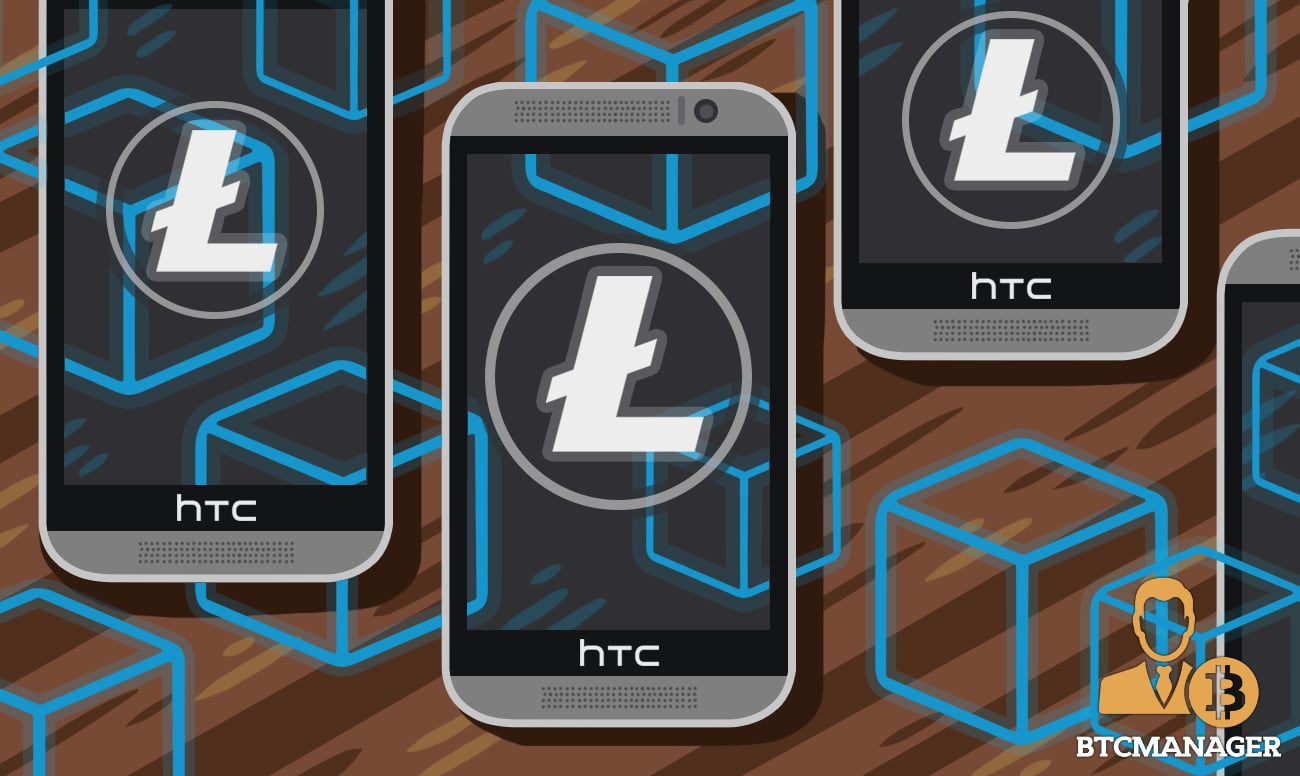 High Tech Computer Corporation (HTC), will soon enjoy the consulting services of Litecoin creator Charlie Lee, after the latter revealed on July 29, 2018, his involvement in HTC's cryptocurrency-powered smartphone, called "Exodus."
The Exodus-Litecoin Connection
Lee stated he would spearhead the development of Exodus, in HTC's push to appeal to the cryptocurrency enthusiast on the back of a dismal 2017 revenue performance. The phone maker called the development a "small leap for SatoshiLite. One giant leap for blockchain," referring to Lee's Twitter handle:
One small step for @SatoshiLite. One giant leap for blockchain.

Team @HTCExodus, @philchen913 @htc are honored to have Charlie Lee to join as our advisor.

cc @litecoin @LTCFoundation @LitecoinProject #LetMyDataGo https://t.co/JWGI4b8yH0

— HTC EXODUS (@htcexodus) July 30, 2018
Lee was quick to make the news public to his followers:
Met the HTC Exodus team last week and was really excited to hear the phone will support LTC and Lightning Network on Litecoin natively! I will be an advisor as I see having a secure crypto phone that makes LN simple is needed for mass adoption.

P.S. No, they will not remove BTC. https://t.co/WQcygPVst0

— Charlie Lee (@SatoshiLite) July 30, 2018
Importantly, the phone runs on the Lighting Network (LN), a privately-built, open source protocol that provides a bi-channel pathway for transactions and micropayments. The LN is referred to as "second layer," and is most commonly deployed atop the Bitcoin protocol.
The Exodus will support Litecoin (LTC) and provide LN-powered LTC transactions from an inbuilt wallet, as part of Lee's presence in the phone's development. However, Lee was quick to point out that exodus features LN support for BTC as well, indicating the phone does not select coin support based on member influence.
Exodus 101
Announced in May 2018, the Exodus is slated for a yet-to-be-fixed date in late-2018. The phone was among the first devices to be produced by a major technology player that focused on cryptocurrency users.
Exodus features an inbuilt, encrypted blockchain-based wallet to allow users to store cryptocurrencies, aiming to spur adoption and providing a reliable device for new crypto-enthusiasts.
The phone was pillared on the ideals of data privacy and followed on the heels of Facebook-Cambridge Analytica scandal, an incident which saw the social media giant at the center of a massive data breach allegation.
At the time, HTC's "decentralized" chief officer Phil Chen stated:
"The phone is the most prevalent device in this world. It will act as the hub and agent of decentralization. It will enable a completely new class and paradigm of interactions, from games to messaging to wallets."
Blockchain Smartphone Market
Meanwhile, the Exodus goes head to head with cryptocurrency smartphone startup Sirin Labs, which raised a staggering $157 million via an ICO in December 2017.
Sirin Labs' first blockchain-based product, the Finney smartphone, is priced at $1,000 and is slated for a November 2018 launch. The dual-screen component hopes to impress rival smartphone users, with all its marketing based on customer privacy and data protection.
Interestingly, the phone is targeted for the "mass-market" customer and roped in Argentinian footballer Lionel Messi for spearheading promotions.
It remains to be seen who wins the battle of two blockchain-based devices: A cryptocurrency startup or a computing giant?