Long Blockchain Corp Is in Hot Water with the SEC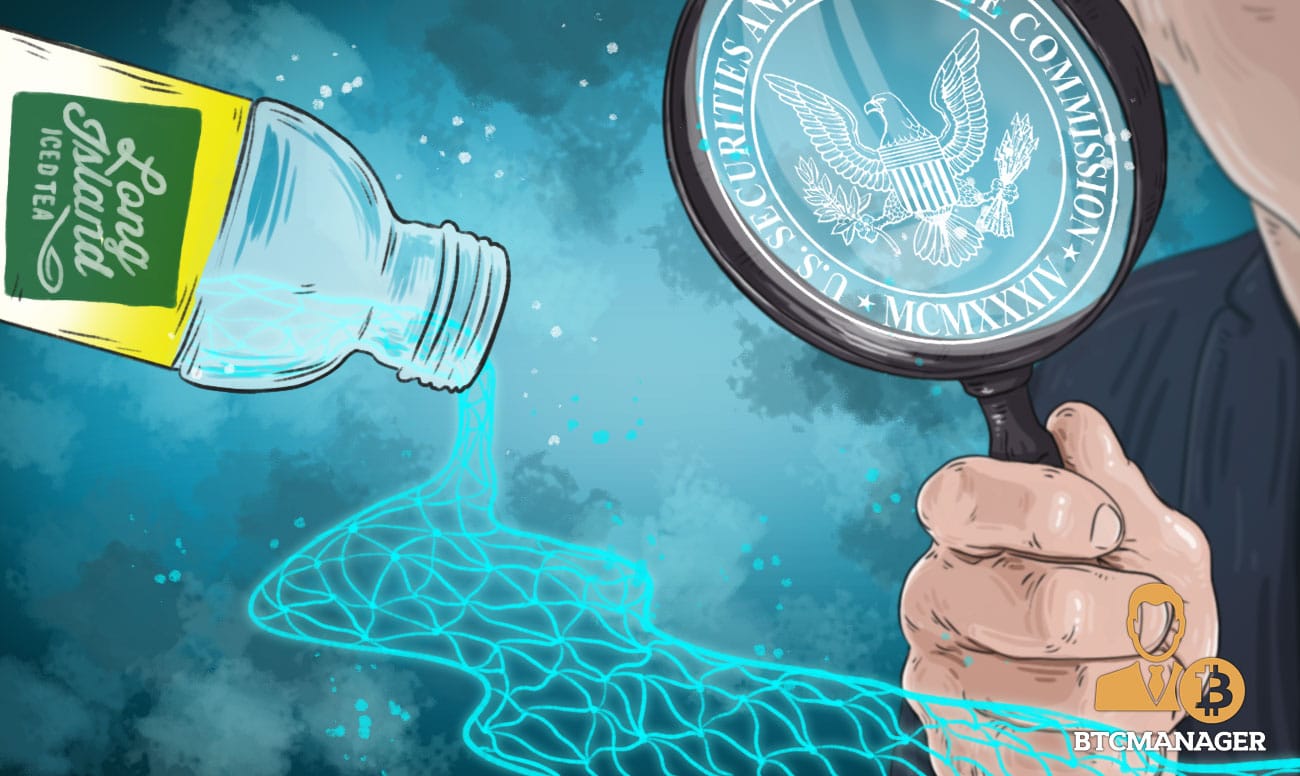 Last year, a failing iced tea company named Long Island Iced Tea Corp changed their name to Long Blockchain Corp. While the rebranding move pumped its previously failing stock to over $70 million, it has also incurred a U.S. Securities and Exchange Commission (SEC) investigation.
Warning Issued
2017 was the year of blockchain. The revolution had seemingly begun, and investors were snapping up shares of anything that bore a passing resemblance to a blockchain company. In fact, this led SEC Chairman Jay Clayton to issue a warning against investing in any publicly traded company with the magic word "blockchain" in its name. His warning fell on deaf ears as blockchain companies (in name only) developed overnight.
Capitalizing on Buzzwords
One such company was Long Island Iced Tea, a New York based iced tea company with a plummeting stock. After it received a warning from Nasdaq that it would be taken off of the public trading list if its stock didn't raise above $35 million for two weeks in a row, the company decided to rebrand. Long Island Iced Tea Company, became Long Blockchain Corp, shooting the stock to nearly $70 million and keeping it above Nasdaq's required $35 million.
Moving towards Mining, and back Again
The company then went on to state that it would sell $8 million in stock to purchase Bitcoin mining equipment, hoping to encourage more investment in their newly branded blockchain company. Two weeks later, they walked that claim back.
The Long Blockchain Corp's stock has now fallen below $5 million, and the company says that it is cooperating fully with the SEC's investigation. It appears that Long Blockchain Corp is a cautionary tale to both investors and businesses hoping to capitalize on buzzwords.