Meta Extends NFT Display Tools to All Facebook and Instagram Users in the US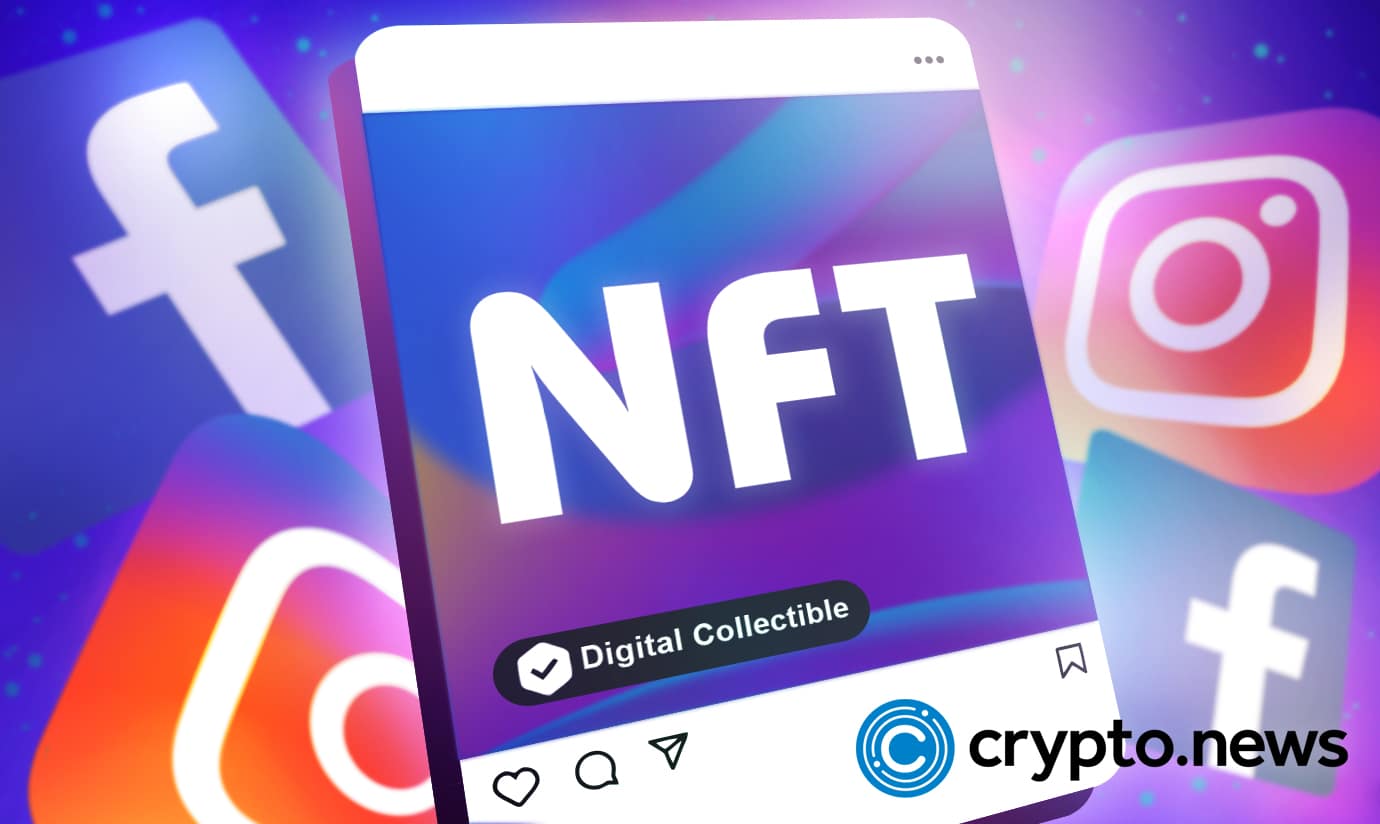 On August 29th, Meta announced that all Instagram and Facebook users in the United States could connect their digital wallets to their accounts and share digital collectibles. Also, users can now share digital collectibles across Instagram and Facebook.
Us Instagram and Facebook Users Can Now Share NFTs
Earlier in May, Crypto.news reported that Meta has launched its NFT display feature to only selected creators in the United States. This was after the company promised to introduce NFTs on the platform.
Recently, the social media giant announced on Twitter that American users on its social platforms, Instagram and Facebook, can post their NFTs on the apps.
Also, a special feature allows users to give more details about the NFTs. Additionally, users can send NFTs from Facebook to Instagram and vice versa.
Meanwhile, Meta launched the digital collectible feature in over 100 countries in August. According to Meta's press release, these users can also start using the feature.
This feature would benefit the 100 counties in regions such as Africa, the Middle East, Asia-Pacific, and America. Besides, Meta has also added support for various blockchains on its platform.
This integration ensures that users can post their minted NFTs on Instagram and Facebook. The blockchains that Meta supports include Flow, Ethereum, and Polygon. Some of the wallets the platform supports include Coinbase wallet, MetaMask, and Trust Wallet.
The Latest NFT Display Option
Furthermore, Meta's NFT feature has a 'Digital Collectible' indicator. This indicator signifies that it is a digital collectible.
Further, there is a hexagonal icon that has a tick inside. This icon tells when a user connects their NFT information to the app.
Once a user posts an NFT, a new tab will be added to the user's account. This tab makes it easier for the user to view and access all their digital collectibles in one place.
In June, the company debuted the first step of its Facebook digital collectible display extension. This display feature has the same display features as its core app.
With the latest news, more individuals can now demonstrate their Web3 expertise. Also, they can share their digital collectibles from their Facebook account to their Instagram account.
Meta has not released any such feature on WhatsApp. NFTs have gained huge prominence since their inception, with various brands and companies joining the trend.
Is Meta's NFT Display Option Coming at a Bad Time?
NFTs are the new era of the digital art trade, which allows content creators to earn from their work. They also lay the groundwork for the next phase of digital identification, where users will be identified by their NFTs.
Besides, users will begin to use NFTs as a display feature on their social media apps. Twitter, a rival to Instagram and Facebook, has already launched this feature for its premium users.
These premium users can use their NFTs as profile pictures on their accounts after connecting their wallets to Twitter.
However, it appears that Meta is behind with its new NFT display feature. The NFT market has been steadily declining since the start of the year.
NFT trading volumes have dropped drastically, with the fees for minting NFTs shooting up. Still, this is a great opportunity for Facebook and Instagram users to connect with one another and share their digital collectibles.