Nasdaq-Listed Firm Powerbridge Technologies Is the Latest Entrant in the Crypto Mining Market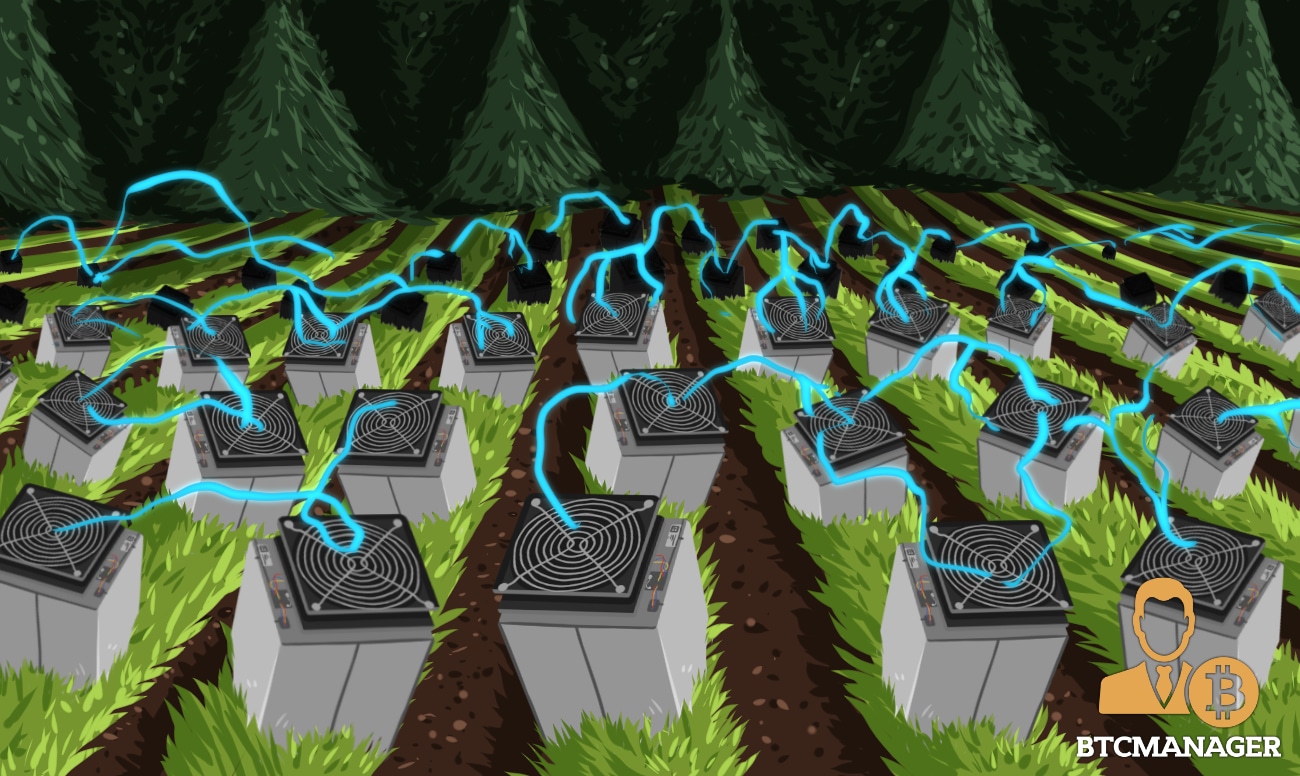 Publicly-traded company Powerbridge Technologies is the latest firm to enter the cryptocurrency mining space.
Powerbridge Technologies Forays Into Crypto Mining
According to a press release issued today, Nasdaq-listed SaaS solutions and blockchain applications firm Powerbridge Technologies is set to invest and engage in the cryptocurrency mining for bitcoin (BTC) and ether (ETH) with global operations.
Notably, Powerbridge has already assembled a team of industry veterans in digital currency and technology to aid the development and growth of its digital asset business.
Commenting on the development, Stewart Lor, President and Chief Financial Officer, Powerbridge Technologies, noted:
"We are optimistic about the positive outlook of the cryptocurrency market. Our initiative to engage in crypto mining is an important part of our overall blockchain strategy. We strive to continually build a clean energy based BTC and ETH mining network globally. We believe our crypto mining business will generate valuable digital assets that help accelerate the Company's growth."
Crypto Mining Is a Lucrative Business
The steep surge in the crypto industry market cap since the infamous COVID-19 crash of March 2020 has attracted considerable business interest in the crypto mining space which is evident from the increasing number of firms joining in the bandwagon.
The rising popularity of digital assets, coupled with the regulatory crackdown on crypto miners in China has forced several companies to flock to nations with conducive crypto mining policies in place.
As previously reported by BTCManager, Franciz Suarez, the Mayor of Miami, Florida, urged crypto miners exiled from China to consider moving to Florida and benefit from its crypto-friendly regulations and incentives geared toward developing a crypto-centric economy in the state.
In similar news, major Chinese bitcoin mining firm BIT Mining Limited recently announced it had completed the delivery of the first batch of mining machines to Kazakhstan following the crackdown on bitcoin mining activities by the Chinese government.
Most recently, BTCManager reported how Fidelity Investments had purchased a significant stake of 7.4% in one of the largest bitcoin mining operations firm in North America – Marathon Digital Holdings.
At press time, bitcoin is trading at $44,476, according to data from CoinGecko.