Navigating the NFT market dip: a shift towards utility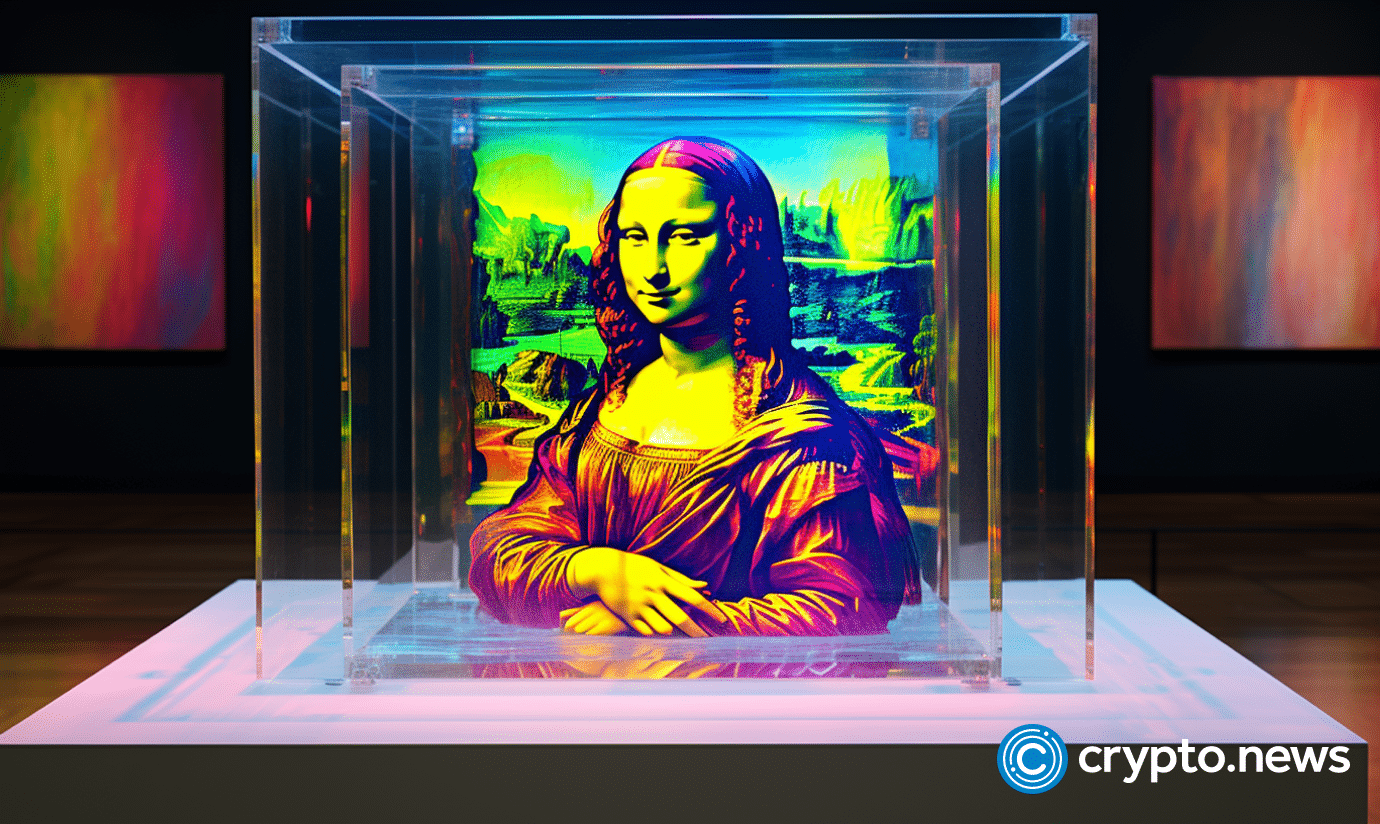 Amidst the market dip, NFT projects might seek creative avenues to redefine their purpose and enhance utility.
Non-fungible tokens, or NFTs, have been the subject of heated debate in the last few years. They serve as digital certificates for artwork, collectibles, and virtual game accessories. They are usually bought and sold online, often using cryptocurrency, and are typically embedded within smart contracts on blockchain platforms.
In 2021, NFTs witnessed a massive surge in public interest, leading to unprecedented sales. However, the sector has recently hit a rough patch, marked by an overall drop in sales and item prices, causing critics to question its long-term viability.
Current NFT market scenario
In the first week of July, OpenSea data revealed a significant drop in the floor price of one of the most popular digital collections, Yuga Labs' Bored Ape Yacht Club (BAYC). The collection went from 38 Ether (ETH), then equivalent to $73,000, down to less than 28 ETH ($53,500).
Will Clemente, co-founder of digital asset research firm Reflexivity Research, noted in a July 2 post on X that the reduction was part of a larger 90% decline in the BAYC collection.
Notable personalities, including famous musician Justin Bieber, were among those affected by the drop in value. Bieber, who got caught up in the hype accompanying NFTs in 2021, bought his BAYC piece for almost $1.3 million. However, at the time of writing, its value had plummeted to around $45,000.
The disappointing loss in value affected not only BAYC but also its sister collection, the Mutant Ape Yacht Club (MAYC). Other NFTs, including Azuki, Moonbirds, Cool Cats, Doodle, DeGods, Pudgy Penguins, and CryptoPunks, have all experienced significant decline over the last few months.
Furthermore, recent data from dappGambl indicated that more than 69,000 out of at least 73,000 digital collections had a market cap of 0 ETH, with 80% of all NFT collections remaining unsold.
If that was not enough, NFT-related startups have also come on hard times. Some, like video platform startup Glass Protocol and decentralized social network Voice, have been forced to stop development, citing a lack of interest and regulatory roadblocks.
Why the NFT market dipped
NFT values peaked in the second half of 2021 with the sale of Beeple's "Everydays: The First 5000 Days," which fetched an eye-watering $69 million.
Around the same time, the emergence of NFT marketplaces like OpenSea, Rarible, and X2Y2 made the purchase and sale of NFTs more accessible, spurring the curiosity of seasoned collectors and newcomers alike.
Moreover, celebrities such as Steve Aoki, Snoop Dogg, Logan Paul, and Justin Bieber also played a crucial role in fueling NFT's early popularity. Such was the interest in the sector that, at one point, OpenSea, then the biggest token marketplace, recorded more than $184 million in a single day's transaction volume.
However, in 2022, the broader crypto market suffered a slump that also affected the vibrancy of NFTs. But besides those overarching dynamics, analysts chalked down several specific issues that played a part in the current downturn of NFTs.
Speculators
Some have blamed speculators for pushing up the valuations of NFTs to unsustainably high levels, pricing out regular collectors and enthusiasts. Others have pointed an accusing finger at the increased number of NFT-related frauds and scams that caused millions of dollars in losses to unwitting collectors and investors.
Regulatory uncertainty
Still, there is a school of thought that believes increased regulatory scrutiny of the wider crypto industry could have had a negative effect on NFTs.
Given the current state of flux, any new laws and regulations may impact NFT platforms and transactions significantly.
Additionally, the possibility of stricter control of the crypto sector has created caution among investors and users, contributing to the market correction witnessed in the last few months.
Oversaturation
Another aspect that must be considered is the flooding of the market by NFT projects, many of them subpar.
According to some market analysts, the surplus of supply over demand has created a buyers' market. Still, with the deluge of lower-value projects of little significance, there has been little enthusiasm from buyers to acquire new NFTs.
Wash trading
Market watchers have blamed wash trading, the practice of people purchasing assets then reselling them to themselves, for the 2022 NFT bubble. They also consider it a major cause of the volatility present in the NFT market.
Wash trading often creates a false sense of demand for an NFT when, in reality, it is being traded back and forth between wallets belonging to an individual or a group of bad actors.
Can the NFT market recover?
The crypto market is yet to fully shrug off the effects of 2022's prolonged bear market. Bitcoin may have done well for itself in the interim, but it remains well below its 2021 all-time high of $68,000.
Similarly, crypto's market cap, while currently standing at a commendable $1.2 trillion, per data from CoinMarketCap, is still nearly $2 trillion off its best-ever valuation.
Since cryptocurrencies are associated with NFTs, their prices often affect them. As such, analysts feel that a continued improvement in crypto prices may have a positive effect on NFT values.
Additionally, there have been various reports projecting the NFT market to grow by as much as 33% CAGR (compound annual growth rate) in the next seven years.
Crypto X is still quite active with regard to NFTs. Even with floor prices dipping, collectors and investors still hold their digital art pieces as PFPs (profile pictures), and developers seem to still be quite active in their DAOs (decentralized autonomous organizations) and Discord servers.
Some observers believe the next boom period for NFTs will be even bigger than what was experienced in 2021.
Regardless of the positive outlook, NFT's Achilles heel has always been its lack of utility. The technology has mostly been used for digital artworks, whose values have been heavily diluted following a proliferation of mediocre copycat projects.
The general feeling is that NFTs need to have a purpose beyond celebrity-endorsed pixelated art. In that regard, NFT projects are increasingly exploring several creative possibilities to enhance their utility.
Utility-oriented NFTs
Utility NFTs give their owners access to real-world perks and premium, gated privileges. In an April 2023 CoinGecko survey, 77% of the people interviewed cited utility as the main reason for buying NFTs.
With such an endorsement, it's no wonder analysts think the future of NFTs is utility-oriented. The belief is that utility NFTs can challenge traditional business practices across several industries, especially given how they enable community members to exchange value and experiences.
There are several types of utility NFTs already in existence or currently on the drawing board. Below, we look at a few.
E-gaming
The gaming industry has some of the most exciting potential use cases for NFTs. With more gamers transitioning to online, live-streaming games offering them opportunities to earn passive incomes, NFTs are gaining increasing importance in the e-gaming ecosystem.
A recent study by Mordor Intelligence projects the NFT gaming market to grow from the current $5.1 billion to more than $21 billion by 2028.
Blockchain games are using NFTs to enable players to impose ownership rights on in-game assets such as weapons, armor, skins, or characters.
They can also represent in-game achievements, including the completion of difficult quests or milestones. Players can display such achievements on their profiles, allowing them to feel more connected to the games.
Some NFTs offer easy interoperability between games, making it feasible for players to use, trade, or share their in-game items across titles and platforms.
Additionally, NFTs can potentially enhance gaming monetization by enabling secure and transparent trading of in-game assets on dedicated marketplaces.
Exclusive content and experiences
Since they came onto the scene in 2014, NFTs have mostly conveyed a sense of exclusivity, especially when they started garnering interest among music, movies, and sporting celebrities.
Some companies are now leveraging this perceived exclusivity to prime their customer engagements and sell gated content and experiences. These could range from virtual meetups to special physical gatherings, all facilitated through a token-verified ticketing system.
Examples of this approach include Gucci's partnership with digital accessory retailer 10KTF to launch a series of PFP NFTs inspired by the collections of its creative director, Alessandro Michele.
In 2021, American fast-food chain Taco Bell also released a collection of NFTs comprising different menu items, each selling for anywhere between $1.99 and $5.99. The NFTs were accompanied by real-world perks, including a $500 virtual Taco Bell gift card, and reportedly sold out within minutes.
Real estate
Players in the real estate sector are starting to use web3 to simplify home ownership. NFTs can potentially bypass much of the paperwork and red tape involved in buying and selling property. This can become possible through the tokenizing of real-world properties on a blockchain.
When tokenized, a property's ownership can be verified instantly. Additionally, processes like marketing, overseeing transactions related to property, and transferring ownership would not require third-party verification.
The earliest instance of property being tokenized and sold on the blockchain was Leslie Alessandra, who, in 2021, sold her home as an NFT for more than $650,000.
Real estate practitioners can add even more value to tokenized property by fractionalizing the resulting NFT and releasing additional tokens on top.
It could allow group purchases of a property, its collective ownership, and even let an owner sell shares of their property, enabling participants to get a portion of any income that derives from it.
Discount and promo codes
Discounts and promo codes are marketing campaign staples. For years, they have helped drive sales and customer engagement at brick-and-mortar stores all over the world. But with more businesses moving online, merchants are exploring how they can use NFTs to represent such marketing tools visually.
Here, they can turn each discount or promo code into a non-fungible token holding information such as discount rates, expiration dates, and goods or services eligible for a particular promotion.
Being minted on blockchains, discount NFTs would be immutable, meaning the process of issuing and redeeming them is transparent, traceable, and cannot be altered. It means not only will misuse be avoided, but businesses can more reliably gather customer behavior data.
As a bonus, NFT discounts and promo codes may give businesses an extra layer of interaction since customers could collect, trade, or sell such tokens.
Companies such as Vodafone and Nike are already making inroads into this concept. In 2022, the multinational telecommunications company started offering promotional NFTs as part of a loyalty program. The scheme allowed customers to earn unique NFTs holding varying benefits within the Vodafone ecosystem.
Similarly, Nike's CryptoKicks initiative allows customers to buy digital representations of actual shoes. The collectibles give owners discounts on real-world Nike products as well as access to limited-edition custom shoes such as the RTFKT CryptoKicks iRL sneakers.
Looking ahead
As the NFT industry continues to explore potential use cases it hopes can renew their relevance, it still faces challenges that could render all its efforts futile.
The biggest obstacle is attracting a mainstream audience, not only for NFTs but for cryptocurrencies in general. Per Triple-A, there are about 420 million crypto users worldwide, representing just slightly more than 4% of the global population.
Additionally, an uncertain regulatory environment does no favors for emerging NFT use cases. For instance, holders of NFTs representing tokenized assets may benefit directly from the valuation of the token's underlying asset. It means they may be considered to be securities, thus potentially complicating their ownership.
On their part, in-game NFTs also face challenges with scalability, security, fraud prevention, and regulatory gray areas. Some analysts have suggested that NFT use in gaming may raise taxation and intellectual property rights issues.
Businesses looking to leverage NFTs in their marketing programs will need to have a thorough knowledge of blockchain and other associated technologies. It may also be difficult for them to integrate NFT features into their existing systems since very few, if any, are equipped to handle blockchain transactions.
It remains to be seen if any of the new use cases for NFTs will catch on, and, just as importantly, it remains to be seen how the industry will overcome the accompanying hurdles.