NEAR price soars amid Alibaba Cloud partnership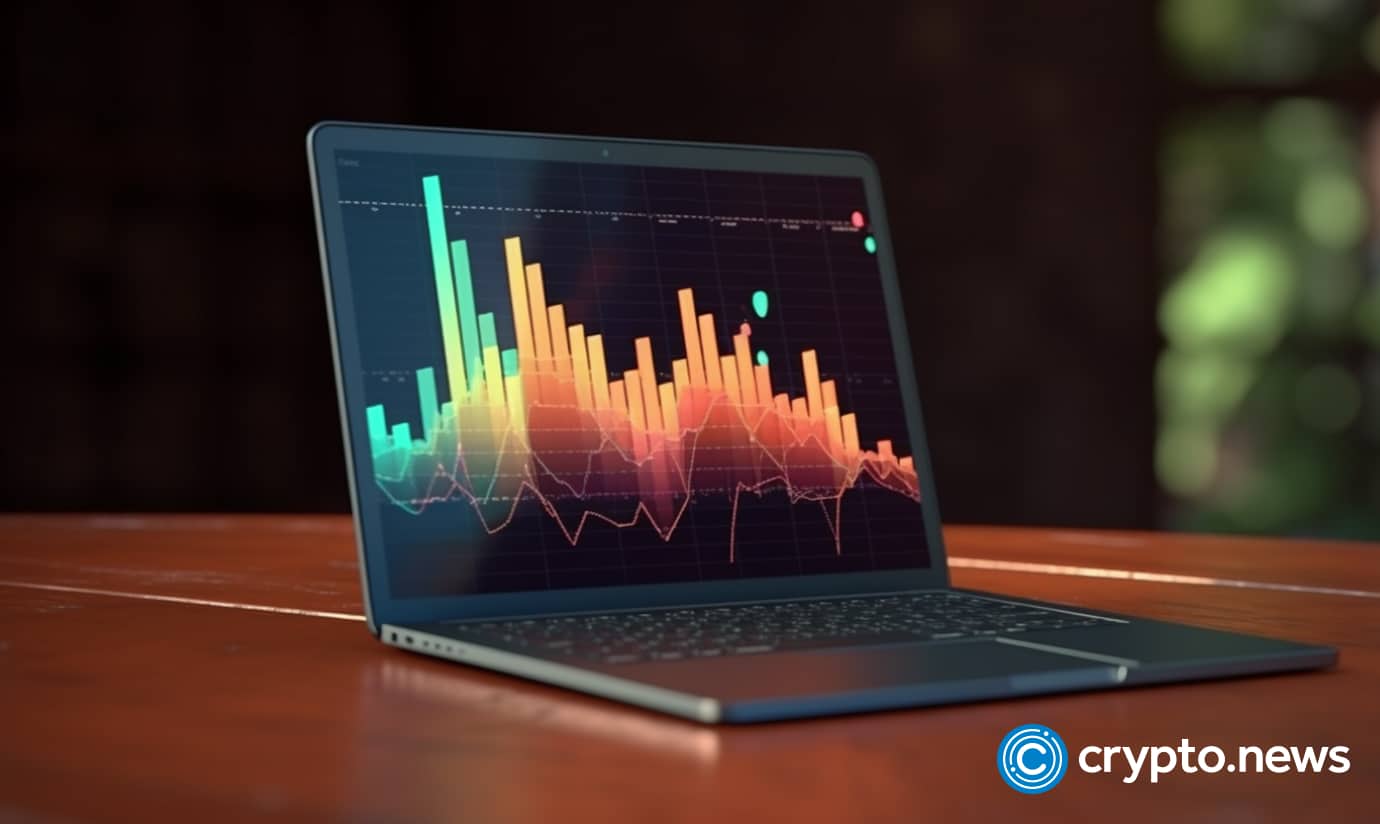 NEAR Foundation and Alibaba Cloud have formed a partnership, boosting the advancement of web3 technology in Asia and the Middle East. The move has triggered an over 9% surge in the price of NEAR tokens.
The NEAR Foundation, a non-profit organization that supports the growth of the NEAR protocol ecosystem, has joined forces with Alibaba Cloud, the computing and storage arm of Alibaba, a Chinese multinational technology company. The collaboration seeks to advance the spread of web3 technology in Asia and the Middle East by using Alibaba Cloud's network of developers.
The collaboration gives NEAR access to Alibaba Cloud's developer ecosystem, serving as a way to attract more developers to build innovative applications on the NEAR protocol.
As part of the partnership, the NEAR Foundation and Alibaba Cloud will offer remote procedure calls (RPC) as a service to developers and consumers within the NEAR ecosystem. RPC enables users to access data from blockchains and transmit transactions to other networks. Moreover, developers will gain access to multi-chain indexing, which facilitates data query API. Alibaba Cloud's "plug-and-play" infrastructure-as-a-service will also enable developers to create new NEAR validators.
Following the announcement, the price of NEAR has jumped by more than 10.5% in the last 24 hours.
Currently valued at $1.59, with a 24-hour trading volume of $121,155,724.59, NEAR has witnessed a substantial rise of 28% over the past seven days. The market capitalization of NEAR stands at $1.4 million, with a circulating supply of 930 million NEAR tokens, according to CoinGecko.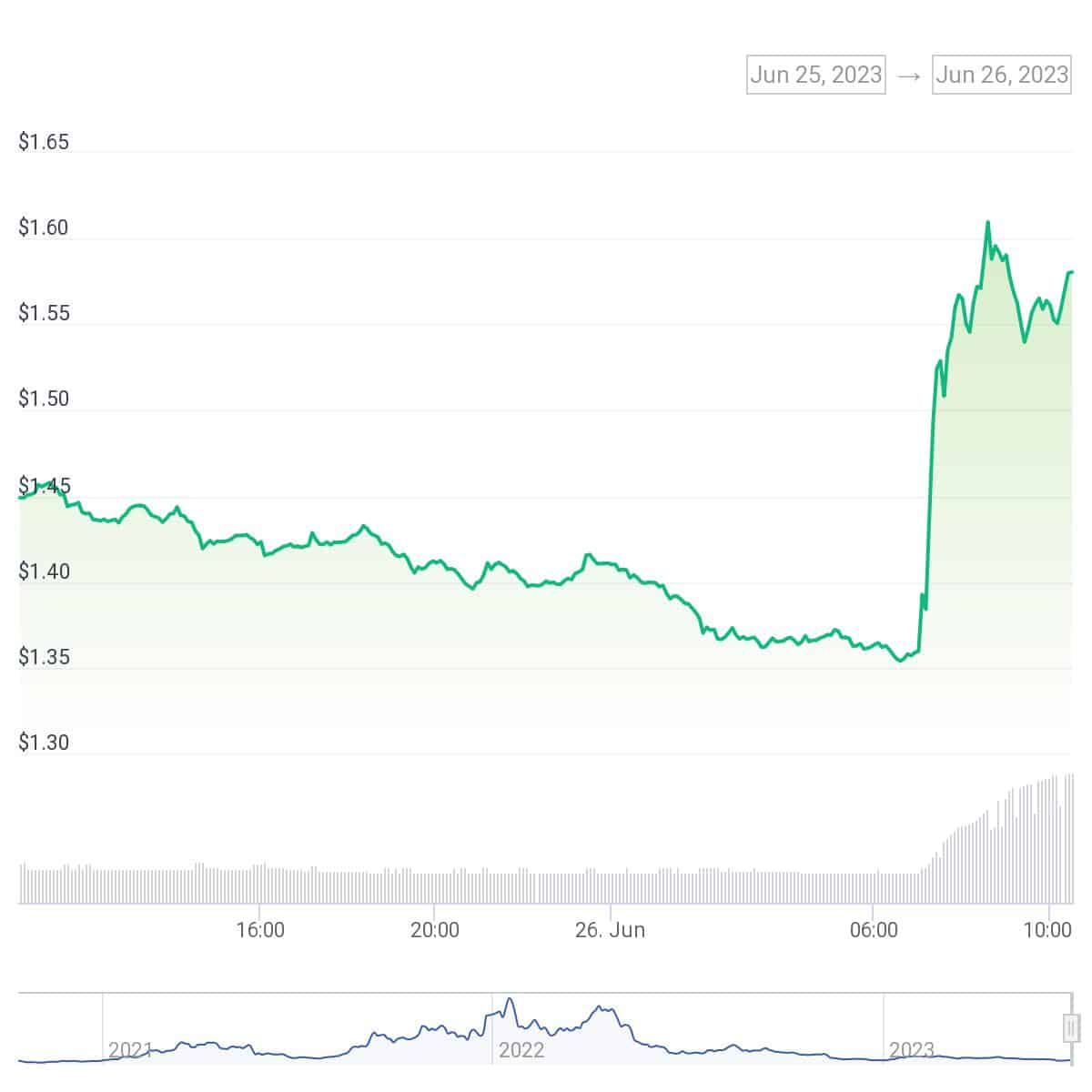 This latest partnership comes after the announcement of Alibaba Cloud teaming up with Avalanche to build a metaverse launchpad on the blockchain.
The collaboration, known as Cloudverse, offers a comprehensive solution for companies to easily customize, launch, and maintain their metaverse spaces, paving the way for innovative customer engagement. All the blockchain components of Cloudverse, including digital land and wearables, are built on the Avalanche network.