NFT Game Illuvium Secures $72 Million From Digital Land Sales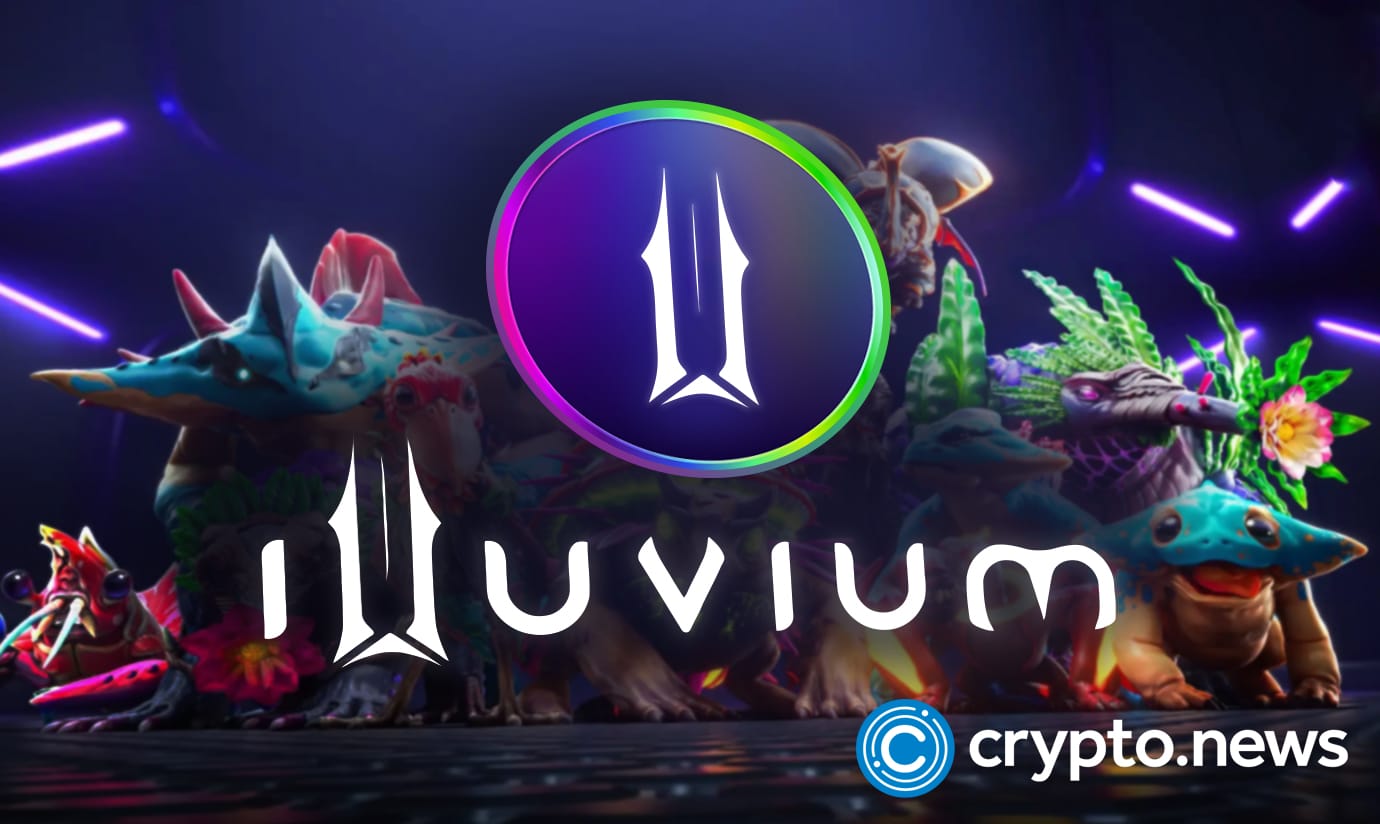 Illuvium, an upcoming Ethereum-based role-playing game, sold more than $72 million worth of digital land plots as NFTs during a sale that ended on Sunday.
Illuvium Raises $72M in Digital Land Sale
Illuvium, a monster-battle role-playing game that utilizes non-fungible tokens (NFTs), announced on Sunday that it had raised more than $72 million through digital land sales.
The land sale occurred between June 2 and June 5, 2022. Of the 20,000 available plots of land, 19,969 were sold, while the remaining 31 will be retained for future giveaways.
Additionally, Illuvium points out that there were no gas wars during the land sale, which is when Ethereum gas prices rise owing to increased demand for users to quickly finish transactions on the blockchain. This is due to the fact that Illuvium incorporates the Immutable engine, developed by scaling tech developer Immutable, to cut NFT transaction fees and enable self-custody of NFTs.
In the world of Illuvium, the player begins by crashing on a foreign planet named Illuvium and encountering bizarre creatures known as Illuvials, which the player can then capture and deploy in battles. Battles grant the player rewards and experience points, allowing them to proceed into increasingly challenging terrains of Illuvium.
Illuvium is set to be released in the third quarter of 2022 for PC and macOS. Players can buy weapons and armor as NFTs that can aid them in-game, which can later be resold on the in-game marketplace IlluviDEX, which has not yet launched either.
Immutable X and Illuvium
On June 1, P2E game Illuvium revealed that it has integrated with Immutable X. By teaming with Immutable X as its preferred protocol, Illuvium claims it can provide the next generation of blockchain-based games.
Illuvium noted that a AAA gaming experience with true digital ownership, near-instant and carbon-neutral transactions, and all entirely gas-free on L2 would be feasible on the Immutable X blockchain.
Immutable X is an L2 scaling solution for non-fungible tokens (NFTs) on Ethereum, featuring instant trade, immense scalability, and zero gas fees for minting and trading, with shared security with the Ethereum mainnet. 
Epic Games Store to debut Gala's Web3 Game GRIT
In other big gaming news today, Gala Games (GALA), one of the crypto space's leading GameFi protocols, has announced its upcoming GRIT title, a Wild West-themed "battle royale," will be the first Web3 game on the Epic Games Store.
GRIT will be a F2P online multiplayer game for Windows PC gamers that will incorporate NFT assets that can be bought, sold, and used within the game.
Gala will distribute 10,000 player avatars for GRIT, presenting a unique look and customization elements to owners. The avatars will be available through a "Gunslinger's Box" sale, which starts this week at the publisher's Galaverse event in Malta.
"Epic is a pioneer and visionary in the video game industry. Gala Games' titles being available on the Epic Game Store brings legitimacy to this new genre of gaming," said John Osvald, Gala's president of games, in a release. "Easy access to Web3 games is a turning point for those players who have not yet seen how digital ownership can enrich the gaming experience."
The GALA token, currently valued below $0.08, has a total market cap of $539 million, according to CoinMarketCap.