Nic Carter examines recent crypto proof-of-reserves, ranks exchanges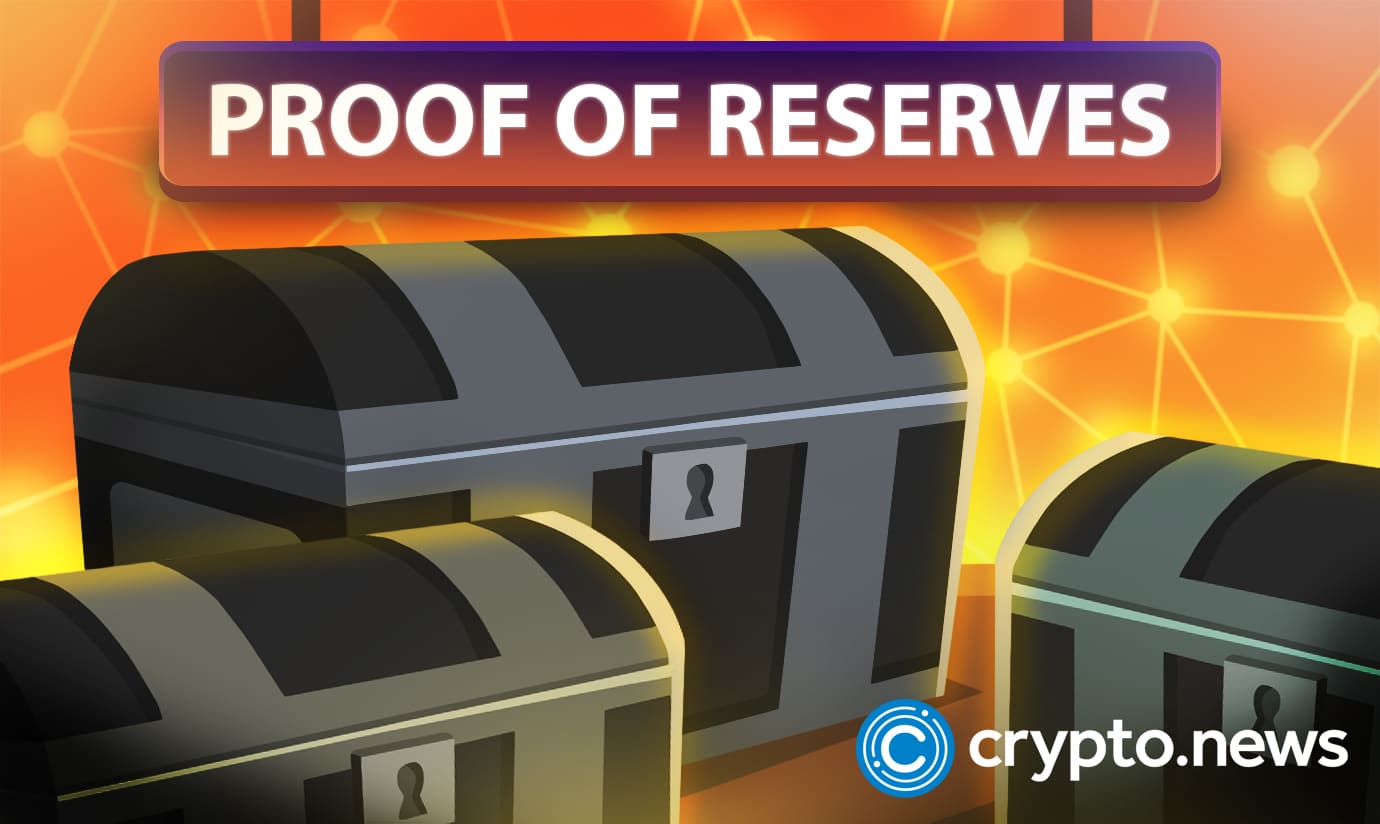 The narratives around proof-of-reserves have become more pronounced in the wake of the FTX collapse. Nic Carter, a well-known bitcoin advocate and Coin Metrics co-founder, ranked the attestations made by the major crypto platforms.
To help with all the lingering questions on proof-of-reserves (PoR), Carter had to focus his in-depth analysis on the reliability of many exchanges' attestations. He examined exchanges that have shown credibility by engaging third-party auditors and taking a PoR for all assets.
Carter listed several criteria, such as frequency of PoR and assets covered, for his analysis and checked how crypto exchanges complied with those. He summarized the results in a graph in his Medium post: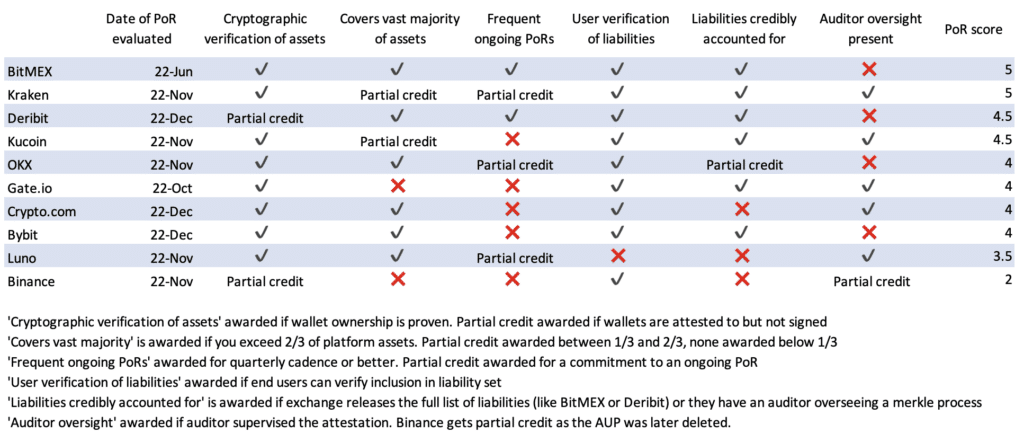 Kraken and BitMEX topped the list
According to Carter, Kraken and BitMEX are the top two cryptocurrency trading platforms. He claims that Kraken, which used Armanino for its audit, gives customers a good level of trust and shows no unrecognised liabilities. Carter also commended the trading platform for its dedication to doing PoRs every six months.
BitMEX also earned plaudits from the analyst for opting for a highly transparent model rather than relying on an auditor. The exchange reportedly provided a list of all BTC amounts it possessed and evidence that the BitMEX multisig can be used to spend them.
The company also released the complete Merkle tree of user balances and its obligations. Since everyone may verify the obligation set in total, there are no difficulties with excluded or negative amounts.
Binance is below expectations 
Surprisingly, the Binance exchange fell short in most parameters in Carter's PoR score. Carter noted that a possible reason for Binance low PoR score was that it had an incomplete PoR exercise with only 16.5% coverage. 
He added that after the FTX collapse, Binance CEO Changpeng Zhao (CZ) emphasised the value of PoRs, but the executive still needs to rise to his challenge.