Nubank Will Integrate Cryptocurrencies Into Its Rewards Program in Brazil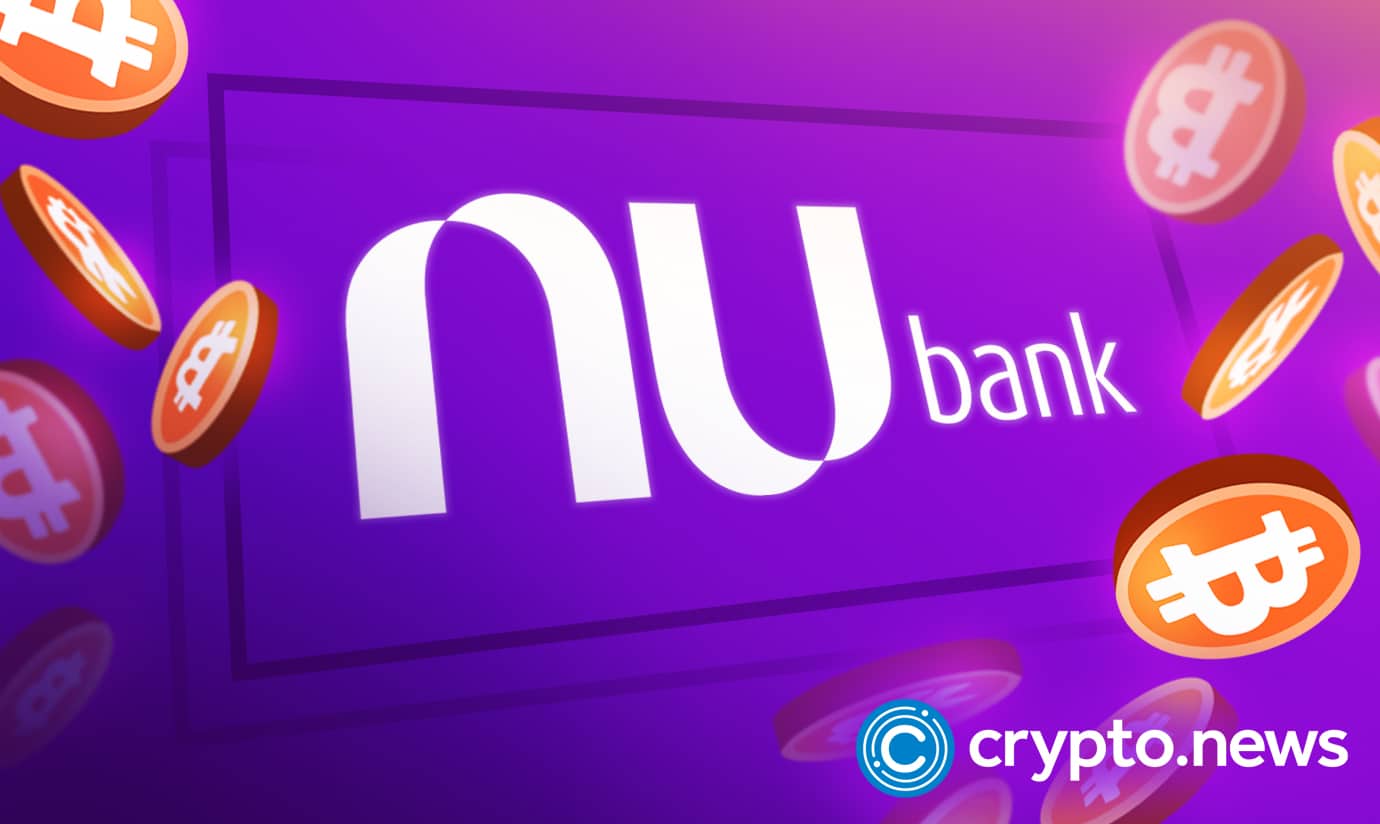 Nubank, a Brazilian online banking company, will debut its cryptocurrency in Brazil next year, signifying the largest financial company's most recent venture into virtual properties. The introduction of the virtual asset Nucoin is anticipated to occur in the first half of 2023, according to Warren Buffett-backed Nubank.
To Encourage Customer Loyalty
The business describes Nucoin, Nubank's cryptocurrency, as a new approach to honor client loyalty and stimulates participation with Nubank products in a press statement. Holders of the token will receive discounts and other benefits, according to Nubank.
According to Fernando Czapski, Nubank's general manager for Nucoin, the initiative is yet another step forward in Nubank's conviction in blockchain technology's revolutionary potential and to empower it even further, extending further than the buying, selling, and upkeep of cryptocurrencies in the Nu app.
In 2013, Nubank made its debut in Sao Paulo, Brazil, with a purple no-fee credit card. Brazil is infamous for its high-fee, antiquated banking system. The enterprise has accumulated 70 million users across Brazil, Mexico, and Colombia since its start nine years ago.
Through its Nucripto system, which allows trading in a variety of tokens, notably bitcoin and ether, Nubank has already entered the cryptocurrency market. One month after its inception, the platform, which uses technology from blockchain network firm Paxos, attracted more than 1 million users.
Transparency and Credibility for the Product
According to Nubank, it will invite 2,000 clients to join a discussion group to help guide Nucoin's growth while adhering to the best standards for blockchain initiatives. In this stage, according to Nubank, the suggestion is to investigate a decentralised product generation procedure, a web3 feature.
The Ethereum blockchain is congested, where transactional operations can frequently be expensive and time-consuming. The cryptocurrency was created on the Polygon network, a so-called 'Layer 2' protocol that promises to relieve this traffic. According to Polygon, its system can handle hundreds of transactions every second.
Other Enterprises Doing the Same
The South American e-commerce powerhouse MercadoLibre Inc (MELI.O), which had announced earlier in August the formation of its loyalty program-related cryptocurrency MercadoCoin, has made a step identical to Nubank's.
The valuation of MercadoCoin might change, and it can be traded on marketplaces. It was unclear whether Nucoins would have comparable fungibility. Another company, JPMorgan, launched its cryptocurrency, JPMCoin. This so-called stablecoin retains a one-to-one peg to the U.S. dollar. The valuation of Nucoin changes according to supply and demand, like bitcoin and ether.
It follows past forays into the cryptocurrency sector by banks and payment corporations. To assist card issuers in preventing fraud involving cryptocurrency exchanges, Mastercard introduced Crypto Secure in October. Companies like PayPal and Robinhood also provide cryptocurrency trading. While this happens, the Wall Street bank Goldman Sachs has its internal cryptocurrency trading department.
Necessity is the Mother of Inventions
The crypto-winter has forced enterprises to come up with ways how they could cope and survive. In light of the current awful state of cryptocurrencies, the new token offering seems timely. The market is now experiencing a severe decline, hence the term 'crypto winter,' with the price of numerous digital coins, such as the largest one in the world, bitcoin, dropped by more than half since the beginning of the year.
The United States, the European Union, and other countries have introduced regulatory frameworks. Regulators have become more cautious about cryptocurrencies and their possible damage to individuals.