Ontology (ONT) Taps Polkadot to Boost Mass Adoption of Its DID Solution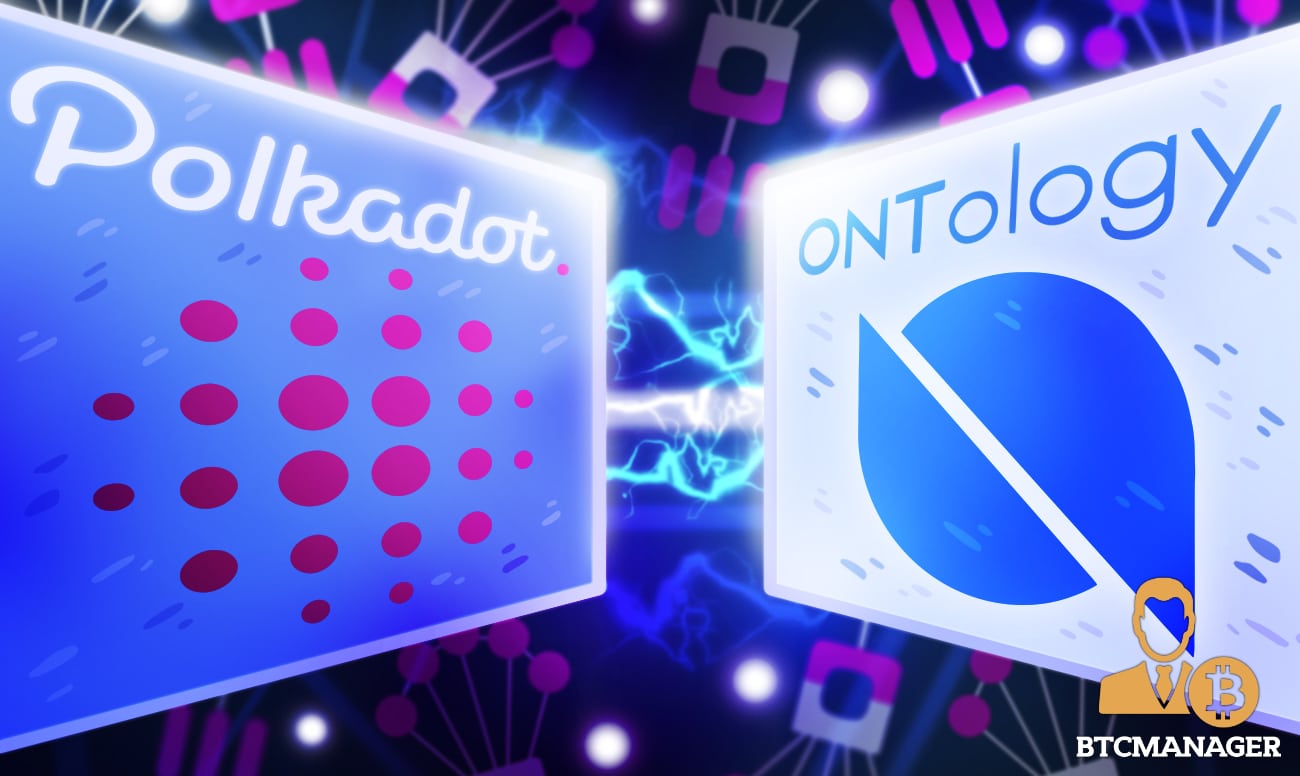 Ontology (ONT) has announced that it has now built its decentralized identity solutions on the Polkadot network. The move is part of Ontology's plans to build a Polkadot-parachain that will support credit-based services on decentralized identity and cross-chain communication, according to a blog post on October 23, 2020.
Ontology Joins Forces with Polkadot
In a bid to make its decentralized identity solution available across multiple blockchains, promote trust and data sovereignty for users, Ontology (ONT), an enterprise-grade blockchain project for self-sovereign identity and data, is joining forces with Polkadot, a new generation blockchain focused on promoting interoperability across different distributed ledgers.
As stated in a blog post by the team, the new alliance will enable Polkadot to provide the necessary technical support Ontology needs to integrate its Decentralized Identity (DeID) solution into the former and make it available across all blockchains supported by Polkadot.
Ontology says it looks to build a Polkadot parachain that will be dedicated to providing decentralized identity and cross-chain communication focused credit services. Specifically, Ontology has made it clear that its credit service will include OScore, a self-sovereign credit evaluation system launched earlier in September.
Blockchain-Based Credit Score System 
With OScore, members of the Ontology ecosystem will be able to borrow or lend digital assets based on their crypto transactions and asset management history. Powered by ONT ID, OScore connects user identities with personal accounts on the Ontology network, without the need for third-party interference.
What's more, Ontology says the parachain will foster cross-chain liquidity on Polkadot and ultimately accelerate the growth of the decentralized finance ecosystem, while also lowering the barrier of entry for devs.
That's not all, in addition to supporting Ontology's OScore decentralized credit score system, the team has hinted that other custom components, including its distributed data exchange framework (DDXF) which provides authentication, authorization and accounting for DID-based resource instances, will be integrated into the parachain soon.
Commenting on the latest development, Eric Wang, Ecosystem Development Lead at Parity, one of the teams behind Polkadot, said:
"We look forward to collaborating with the Ontology team to increase the use of ONT ID 2.0 through Polkadot to realize the benefits of digital identity, privacy for DeFi projects and beyond."
In related news, earlier in September 2020, BTCManager informed that Ontology (ONT)has rolled out a new DeFi product suite designed to make it easier for users to manage and exchange digital assets.
Ontology's DID solutions have been gaining traction across the globe, with various projects including NEAR Protocol, Elrond (ERD), and a host of others integrating them into their operations.
At press time, the price of ONT sits at $0.554184, with a market capitalization of $430 million, as seen on CoinMarketCap.