Orbofi is Unleashing a Social Metaverse and Markets for Better Connectivity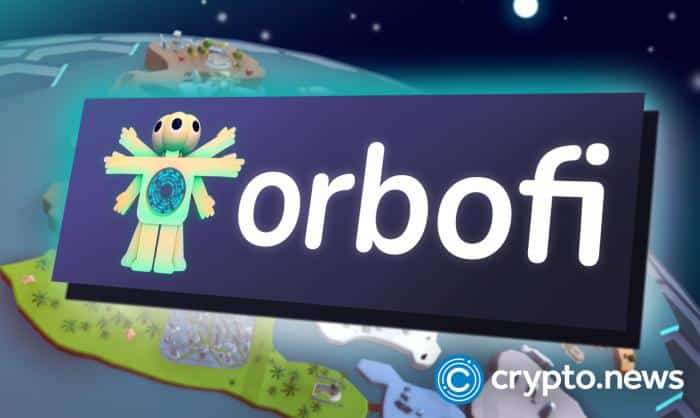 The issue we have been seeing is that many projects have been popping out in the metaverse space, but only a few of them have a working product with a proper infrastructure that supports it, but Orbofi came out of stealth after 1 year of development, with a mission to merge social networks and gaming to connect 2.5 billion people in the metaverse, through social gamification and social tokenization. It positions itself as the WeChat + Roblox of the web3 metaverse that incentivizes individuals and communities to socialize, create, level-up, and earn along the way
Orbofi is the world's first social metaverse crossed with social tokens, that boasts a young team comprising people from Ubisoft, Microsoft, EPIK prime, and other top-tier tech companies, and works with multiple brands, Hollywood actors, and music celebrities as well as top-tier NFT communities to create branded metaverse experiences with an outstanding cross-IP and cross-character revolving around social gamification and user-generated storytelling to create a highly engaged, inclusive, and cultural metaverse environment.
Social Gamification In Enhancing Human Globalization
The core ethos of Orbofi and how they're approaching the metaverse is that the metaverse will be the next globalization boost, but globalization in its core revolves around setting up a common global standard, connecting people around the world in a more purposeful way while retaining and celebrating culture, but one of the best ways to boost human globalization, is through social gamification – getting people from around the world to meet, connect, team-up to solve problems, play, create content, and consume content together, while leveling-up and earning along the way.
A major problem in the current web2 social networks is that they focus primarily on the efficiency of media and content with a major focus on the follower count, which pushes people to fight for global attention, while they put on the sideline the most important thing in social networks: connecting humans that share the same interests of completely different interests, boosting human globalization and social-value accrual.
Benjelloun Oussama, founder at Orbofi, said:
We're in 2022 and many people believe that we're hitting an all-time high in globalization, but for a regular internet user, on average, has less than 5 friends from 5 different countries, and less than 7 (real)  friends sharing the same interests. This is a major gap that needs to be filled, and the metaverse can solve this and expand global social-value accrual, beyond the number of followers that users think is the end goal. The metaverse can help fill in the gap in an immersive and engaging way, and that is our mission at Orbofi, to connect hundreds and billions of people in real-time through social gamification, and boost human globalization.
Orbofi is Creating a New-age Metaverse Market
Since 2017, we've seen many different trends and innovations in the space building momentum over years, from DeFi in 2020, to the rise of NFTs in 2021, but there is one major sleeping giant that has yet to explore in popularity and in adoption, and that is social tokens.
There have been previous attempts at creating social tokens systems but they all failed to catch mainstream attention to the lack of use cases and context. Tokenizing individuals is what social tokens are all about, and that's what Orbofi is doing differently – Tokenizing communities within their own metaverse worlds.
A good web2 analogy is to imagine having  Reddit, Discord, or public telegram groups, where each community, with its own metaverse world, has its own social token that acts as a stake in that corresponding community, and as the in-metaverse currency, whether fungible or non-fungible. 
The prospect of social tokens being utilized as metaverse community participation, ownership, and incentivization, with a proper exchange mechanism implemented that can support the 100s of millions of online communities as well as big brands, is a prospect of a multi-billion dollar new metaverse market that Orbofi is tackling down as a first mover in the space.