Rap veterans Snoop and Eminem will Perform in the Metaverse, Nike NFT Sales Spike,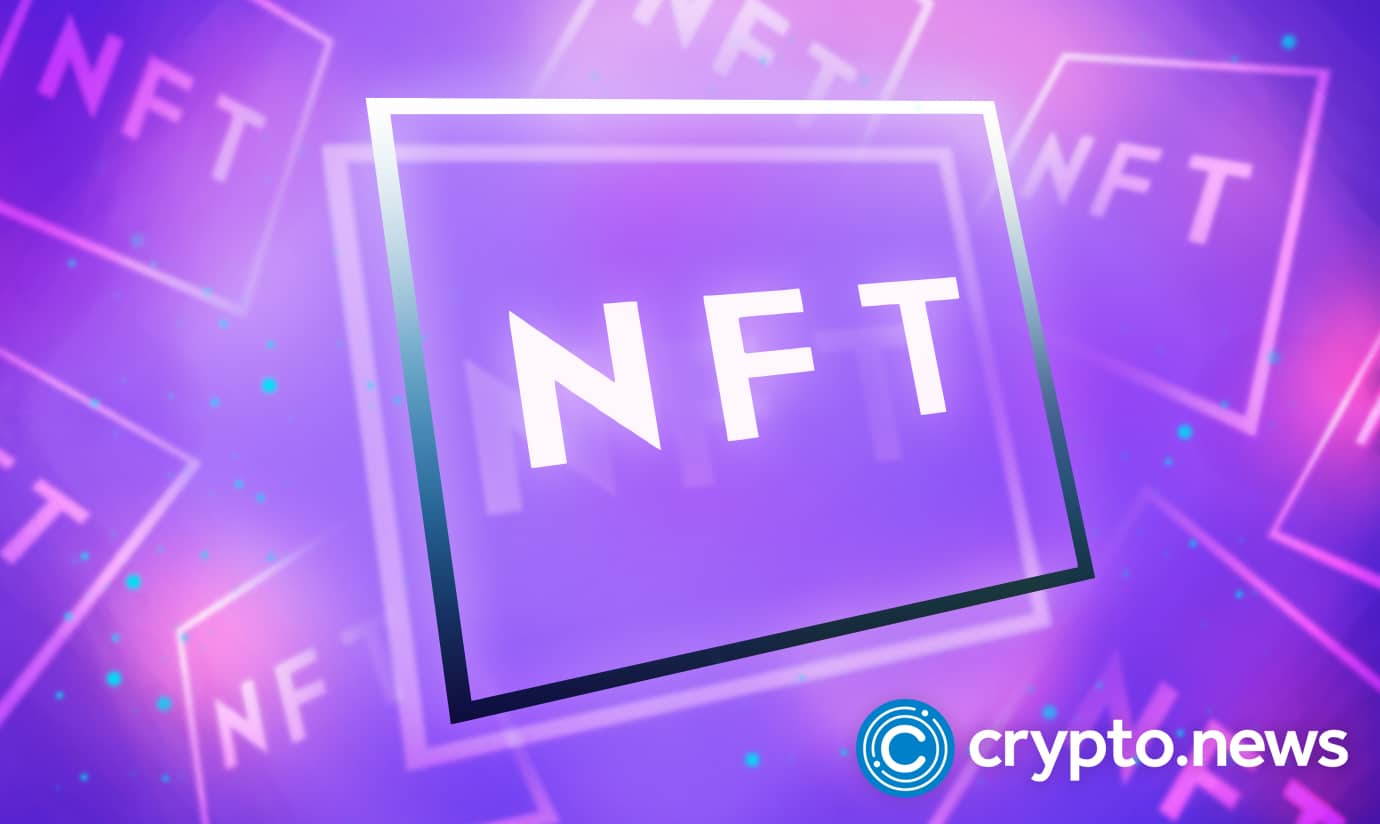 Flare Network has announced a collaboration with PawnFi to enable Non-Standard Assets (NSA) use on the network. iBox ceases operations outside of China. Nike becomes the world's highest-earning brand as a result of NFT sales. In reaction to memes ridiculing the visuals of Meta's newest project, Zuckerberg redesigns the site.
Flare Network Engages PawnFi to Assist NFT Collectors In Owning, Leasing, or Selling Assets
Through Flare's decentralized and fully-insured LayerCake bridges, Pawnfi will be able to onboard more L1 DeFi chains, GameFi products, and NFT ecosystems.
A move that will also allow Non-Standard Assets (NSA) holders to borrow against or lease their assets to have rapid access to their illiquid tokens by storing them on Pawnfi, which has three modes: Pawn (loan collateral), Lease (lending assets to others for passive revenue), and Sale (listing on secondary markets for the highest bid)
The PawnFi liquidity model will help NFT collectors the most. This group of holders is likely to have huge sums of cash tied up in assets that they are hesitant to part with, but they may still use Pawnfi to draw collateralized loans against them or lend them for interest.
PawnFi's user base exceeds 280,000 and will offer liquidity to the current Flare NFT ecosystem. Users may also contribute funds for the Pawn protocol or perform sophisticated transactions with NSAs, strengthening Flare's DeFi footprint.
iBox, a Chinese NFT platform founded by Huobi, has Ceased Worldwide Operations.
iBox, a Chinese non-fungible token (NFT) marketplace, is shutting its activities outside of China and will begin issuing refunds in September.
According to a video circulating online, iBox's international website had been selling NFTs pegged in USDT, a stablecoin, at the time of its collapse.
iBox was supported by an incubation program started by major crypto exchange Huobi in May 2021. Huobi distanced itself from iBox in a Thursday statement stating it will leave mainland China in May 2021 and sever its association with the NFT platform in January 2022.
According to local media, iBox's activities in mainland China, which are pegged in fiat currency rather than cryptocurrencies, are operating as usual, with daily sales reaching 100 million yuan (US$14.59 million).
China outlawed all cryptocurrency trading in September 2021, causing a huge departure of crypto exchanges, miners, and other industry participants. Unlike cryptocurrencies, China has not officially prohibited NFTs. Instead, they are called digital collectibles, and official media outlets often run pieces warning the public not to acquire and then sell them for a fast profit.
Despite regulatory uncertainties, governments in Shanghai and Beijing, economic powerhouses, continue to integrate NFTs in their local economic development programs.
Nike Generates More Money from Selling NFTs than Any Other Brand
According to Dune Analytics statistics, the brand topped the list of highest-earning brands from NFTs sales, with sales of $185 million. Nike had seven times the revenue of the next firm on the list, as well as almost 67,000 transactions. 
Athletics and fashion brands like Dolce & Gabbana, Tiffany, and Gucci dominate the top five on the list, with total sales of $25 million, $12 million, and $11 million, respectively.
The report comes as NFT sales have fallen over the last year, except for a single jump on May 1st this year. The Bored Ape NFTs, on the other hand, continue to dominate sales charts.
Nonetheless, despite the drop in NFT sales, several collections continue to top the sales rankings. According to CryptoSlam statistics, the top 10 NFT sales in the last 24 hours were all Bored Ape Yacht Club NFTs.
NFT Copyright Remains a Complete Confusion
According to an analysis by blockchain investment firm Galaxy Digital, just one of the 25 most valued NFT ventures seeks to grant customers intellectual property rights to the underlying art, while several offer ambiguous or hazy licenses despite recent developments.
Non-fungible tokens, or NFTs, are marketed with the promise of "ownership," but according to a recent assessment, many producers and purchasers do not understand what that entails.
The Galaxy research examines the terms of prominent NFT initiatives such as Yuga Labs' Bored Ape Yacht Club (BAYC), Gary Vaynerchuk's VeeFriends and World of Women, and the "metaverse" social platforms Decentraland and Sandbox. It comes to a conclusion that 'the vast majority of NFTs transfer zero intellectual property ownership of their underlying content,' and that many of their operators (including Yuga Labs) 'appear to have misled NFT clients' about the nature of their rights.
The projects have attempted to avoid misunderstanding by using the well-known Creative Commons license, but, in doing so, some have effectively untethered IP rights from the NFT, rendering exclusive copyright to the art "difficult" for NFT owners to defend.
Galaxy also praises the World of Women (WoW), the only initiative in its assessment that attempts to transfer copyright ownership of art through its NFTs legally. However, it claims that WoW has yet to specify how selling the NFT gives the rights to any derivative works based on that copyright.
Mark Zuckerberg Redesigns Metaverse in Response to Memes
Earlier this week, Zuckerberg unveiled Horizon Worlds, a virtual reality social program, along with a fairly bland, funny digital avatar posing in front of the Eiffel Tower and rolling green hills.
Many online users reacted negatively to this. Many people compared the Metaverse design to early 1990s visuals, highlighting how lifeless and juvenile the Zuckerberg selfie appeared. It quickly received the name "death eyes."
Zuckerberg announced substantial changes on Facebook and Instagram by posting a snapshot of his more advanced-looking avatar.
In last year's third quarter results, Facebook stated that it projected to spend at least $10 billion on Facebook Reality Labs in 2021, devoting considerable resources to its augmented and virtual reality products and services.
Snoop Dogg and Eminem will Bring their Bored Ape NFTs to the VMAs
The duo will perform from within Yuga Labs' new metaverse game "Otherside," which is currently under development and has no set release date. The Web3 metaverse game is now in "Phase 1," which means that only owners of Otherdeed land NFTs and chosen developers have been able to test out features of the MMORPG-inspired title.
This VMA performance is simply another instance of NFTs infiltrating mainstream society. According to the organizers, Snoop and Eminem's "Otherside" concert will be a once-in-a-lifetime encounter. Their music video for "From the D to the LBC," released two months ago, shows 2D animations of their Bored Ape NFTs but no metaverse footage.