PEPE jumps 60% in a week, emerges as top gainer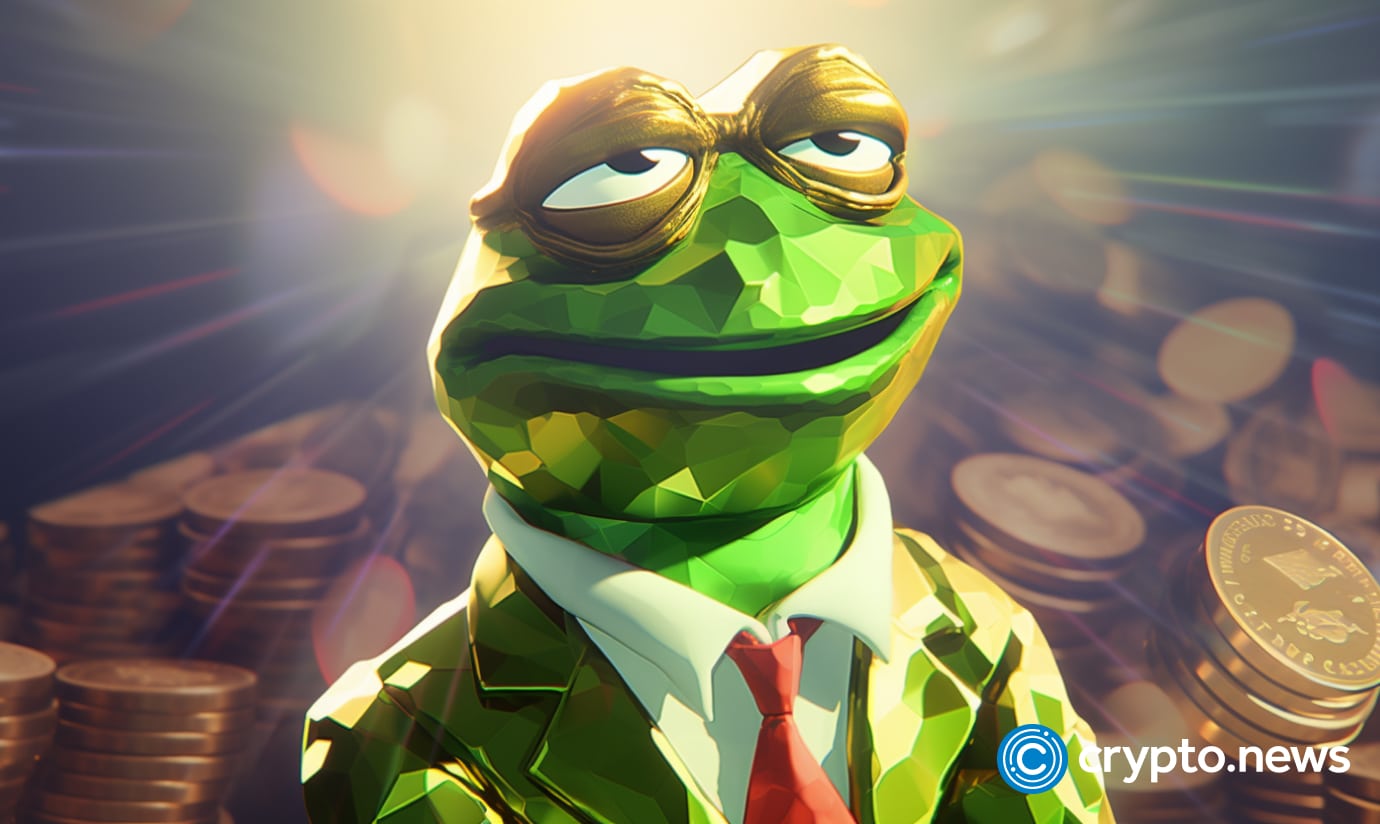 Pepe (PEPE) has appreciated 60% over the past week, securing the top gainer spot weekly, as social volume sees a remarkable upswing.
Amid a promising October, the asset has leveraged the ongoing market-wide rally to recover the values it lost in the previous months.
Notably, following its rise to prominence, PEPE witnessed a bearish trend, collapsing by 58% from July. An accumulation trend observed in late September coincided with a price resurgence.

However, this was short-lived, as PEPE began October with a bearish outlook, but the market-wide resurgence that ensued provided enough strength for the asset to stage a comeback. As a result, Pepecoin has continued to record substantial gains since Oct. 19, with its biggest intraday gains coming up on Oct. 23 and 25.
The asset increased by a combined 64% in those two days alone. PEPE eventually rallied to a two-month high of $0.00000136 on Oct. 26 before facing resistance from the bears. Despite the opposition, the asset has maintained its uptrend, with a 60.78% increase in the past week.
The ongoing rally was further bolstered by the burn of 6.9 trillion tokens carried out by the project's team on Oct. 24. PEPE's recent price movements have contributed to its position as the biggest gainer among the top 100 assets in the past week.
Pepe sees increased social volume
The favorable price performance has triggered investor interest in the asset, evidenced by increased social volume. PEPE's social mentions decreased drastically at the beginning of October, remaining below the 75 mark for most of the month.
The latest price uptrend generated renewed interest, leading to increased social mentions, according to Santiment. PEPE now secures the sixth position among the top trending assets in the crypto space, per data from CoinMarketCap.
Santiment confirms that PEPE's social volume saw its biggest spike on Oct. 26 when the asset hit the high of $0.00000136. Notably, price volatility also observed a remarkable uptick from Oct. 24 to 26. However, volatility has decreased significantly since then.
Currently trading at $0.00000119, PEPE aims to recover the $0.0000012 territory to sustain the bullish momentum. PEPE has established a formidable support point at $0.00000110, leveraging it as a hedge against any drops to the Oct. 25 lows of $0.00000091.