Portugal Proposes a 28% Crypto Tax In the 2023 National Budget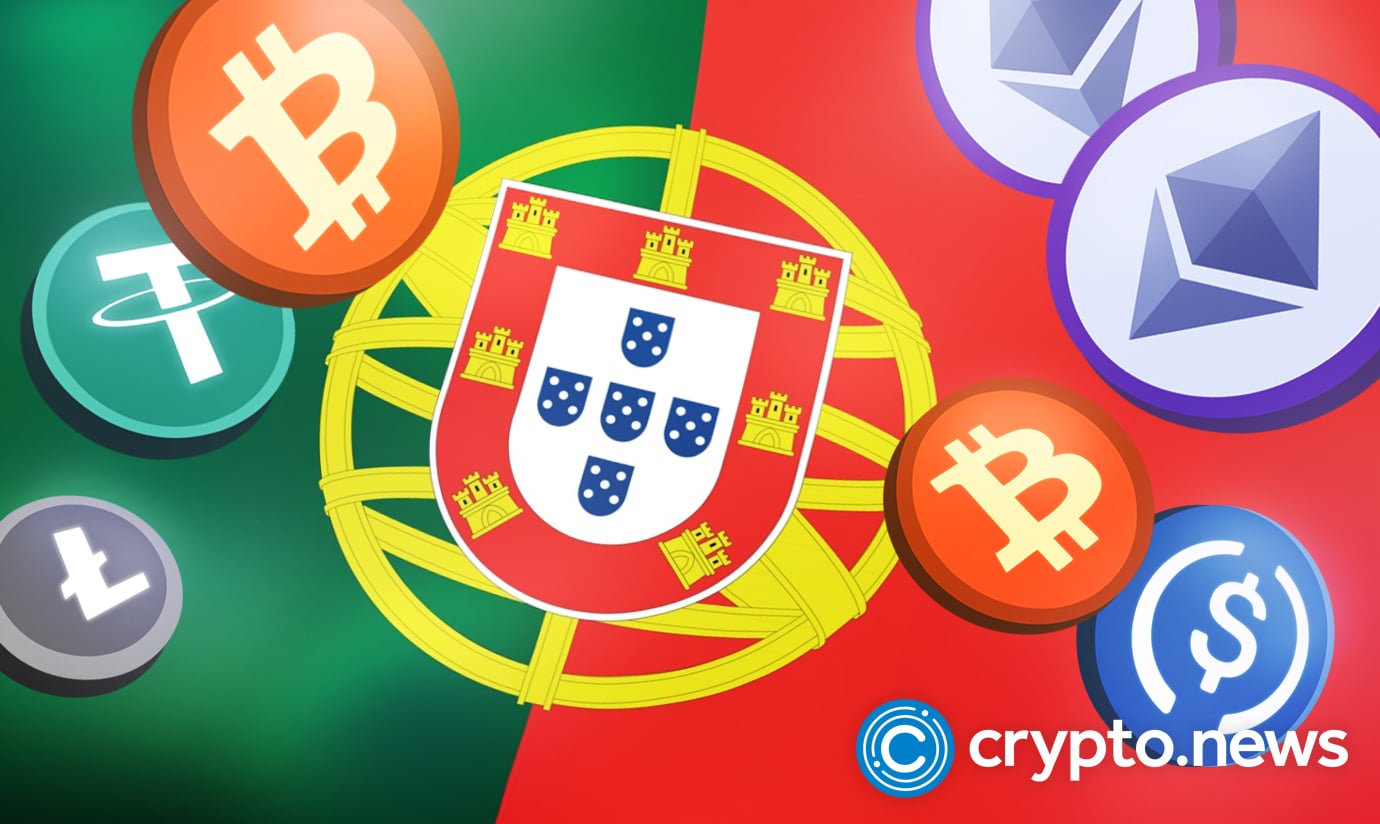 Portuguese authorities are proposing a 28% crypto tax in their 2023 budget. The new policy may become effective in next year's national budget.
Will Portugal's 28% Tax Apply To All Digital Assets?
As per Monday's announcement, the proposed tax approach would introduce a crypto tax of 28% in Portugal. However, not all digital assets are under the jurisdiction of the new regime.
Therefore, only digital currencies that were bought and held for below one year would be taxed. Moreover, the normal tax rate on capital gains in the nation is currently at 28%.
Meanwhile, digital assets that are retained for more than one year would continue to enjoy tax exemption. Additionally, policymakers have proposed levying a 10% tax on free cryptocurrency transactions, which may include airdrops.
According to the report, the plan also includes a further tax of 4% on fees earned by cryptocurrency brokers. As per the proposal, any gains made through the sale of crypto or the mining of cryptocurrency would be deemed income and liable to taxation.
However, a vote of confidence from the Portuguese parliament is necessary before the proposal's enactment into law. Parliament had earlier turned down a proposal to tax BTC and other cryptocurrencies in May 2022.
Portugal's Tax Policy Similar To That Of Germany
Warlier in 2018, the country's tax office has considered gains made in cryptocurrency to be exempted from taxation. However, in May, Fernando Medina, Portugal's Minister of Finance, noted that crypto would soon fall under the nation's laws regarding the taxation of capital gains. 
Before now, Portugal was a tax shelter for crypto investors. This is because its effective capital gains rate stands at zero. Unfortunately, it appears that notion is about to change.
The new legislation may remove that perception crypto users have of Portugal as a crypto tax haven. Portugal stated that the recent regulation on crypto taxation follows the crypto legislation of other European nations like Germany.
The same tax policy similar to that of Portugal is applicable in Germany. Crypto investors do not have to pay levies if they hold crypto for over a year. 
António Mendonca Mendes, the Secretary of State for Tax Affairs in Portugal, stated recently at a conference that:
"It is a framework that is compatible not only with our own tax system but also with the practices that are followed across the rest of Europe."
Portugal Trying To Increase Its GDP
Meanwhile, the proposed tax policy is coming as Portugal battles with slow GDP (gross domestic product) growth rate. Besides, the recent economic downturn across the globe has forced governments to source additional revenue sources.
Hence, Portugal hopes to generate revenue from the recent friendly tax approach while attracting foreign investors. Recently, members of the European Parliament (EP) agreed on a resolution on blockchain technology.
The resolution calls for member nations of the European Union to adopt blockchain technology in crypto taxation. This technology would help prevent tax evasion. Also, it will make it easier for appropriate authorities to monitor tax processes.