Privacy-Centric Digital Currency PIVX Partners with UFC Fighter Cris Cyborg to Push Crypto Awareness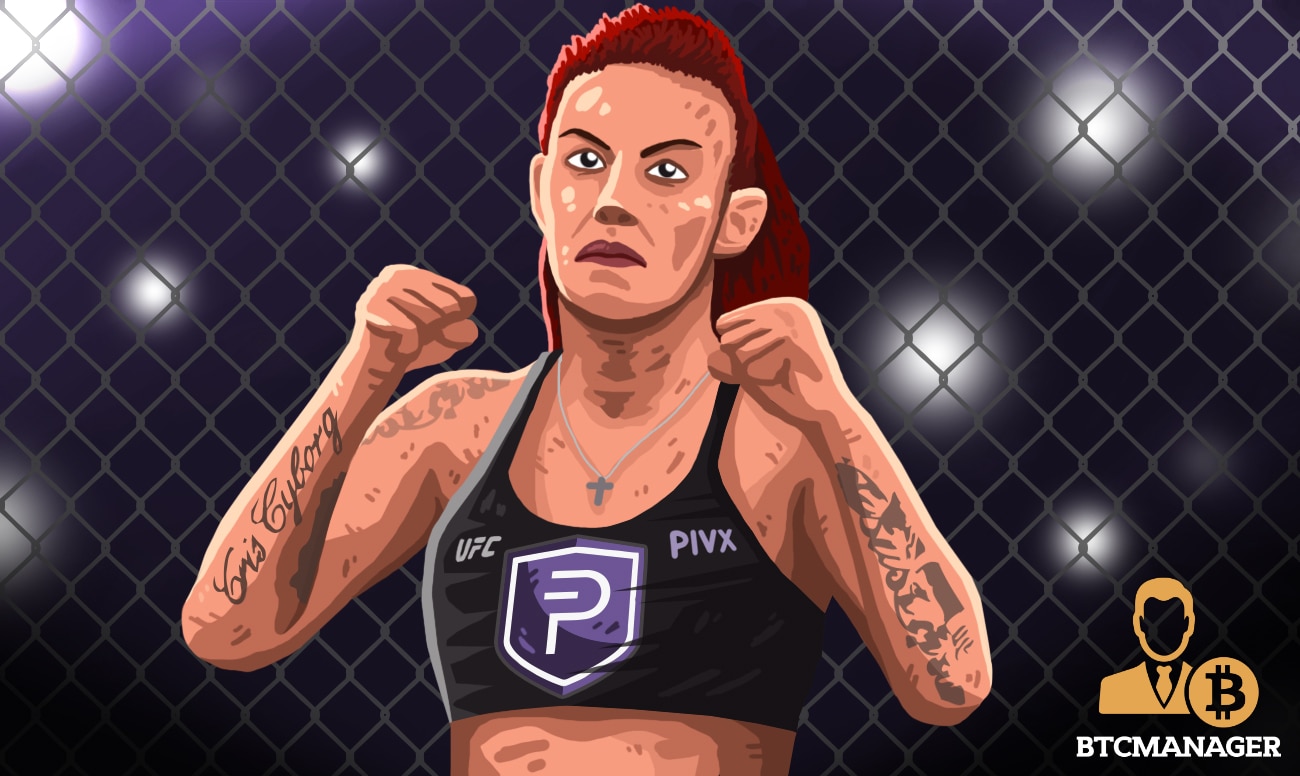 On October 20, 2018, the privacy-focused cryptocurrency project PIVX announced on Twitter that is has entered into a partnership with UFC featherweight champion Cris Cyborg and that it will join Team Cyborg ahead of her next title fight in December.
PIVX's Push for More Awareness
PIVX emerged in early 2017 and quickly gained in popularity and value due to its community-focused approach and the continuous implementation of innovative new technologies for its digital currency. For example, PIVX was the first cryptocurrency project to allow for anonymous staking, called zPOS.
The partnership with Cyborg aims to bring more awareness to the digital currency and blockchain technology as a whole and is one of several sports sponsorships that PIVX has been involved in since its launch.
To date, PIVX has sponsored a Polish soccer team, a Dutch field hockey team, and the surfer Tarnea O'Meara.
"Combining PIVX with people's passion for sports is a win, win. It lowers the barrier to entry by connecting something complex and new like cryptocurrency to something comfortable that people already trust like an athlete or their favorite sports," the PIVX team commented.
Cyborg wrote on her Twitter: "Excited to welcome crypto currency @_pivx to #TeamCyborg #CyborgNation ahead of #UFC232."
Sports Partnership Are En Vogue in Crypto World
PIVX's move to partner with a famous UFC star is not the first partnership between a cryptocurrency project and a significant name in sports.
In August, the trading platform eToro announced partnerships with seven Premier League clubs, including Tottenham Hotspurs, Newcastle United, and Southampton, through which eToro can push cryptocurrency-related marketing campaign inside British stadiums to increase awareness about its services and the benefits of decentralized digital currencies.
London-based football club Arsenal FC also entered into a sponsorship deal with Cashbet Coin as part of the cryptocurrency project's ICO promotion efforts that allows the startup to promote its offering at the Emirates stadium.
Other notable sports partnerships include Dragon Coin and Techeetah in Formula E, Fan Chain and the NFL, and the Major League Baseball with MLB Crypto Baseball.
While some may argue that the majority of these partnerships are merely efforts targeted at pumping the price of a digital currency, they undoubtedly create more awareness for cryptocurrencies among the broader populations. Such support is precisely what crypto needs to become recognized as a mainstream payment solution as opposed to just a risky investment class.