Proactive Cryptocurrency Regulation: The Thai Example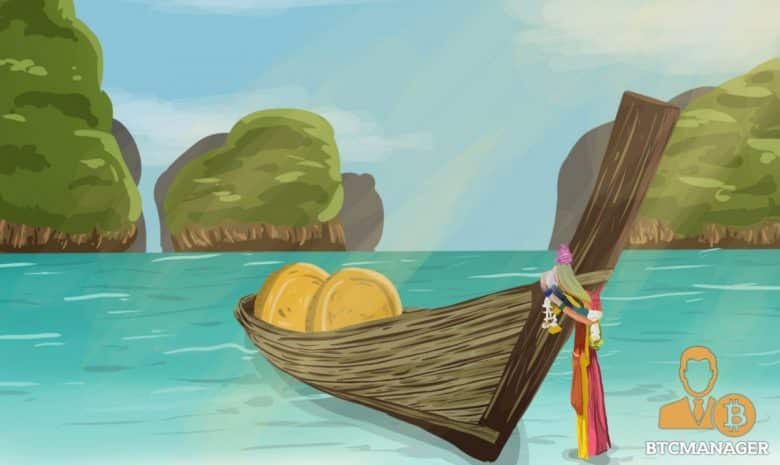 Amid unprecedented regulatory ambiguity regarding the future of cryptocurrency legislation in the United States, an unlikely example of what is possible with effective regulation is unfolding in an unlikely place. According to a September 1, 2018, report, Thailand, which is best known for being Southeast Asia's tourism hub is busily laying out a comprehensive regulation regime and even planning its own central bank-regulated digital currency.
Public-Private Partnership
BTCManager reported in July 2018 that Thai authorities seem to have skipped the onerous debate round crypto regulation, choosing instead to focus on leveraging activities within the cryptosphere such as trading and ICOs for tax purposes. Since the start of 2018, they have created individual licenses for cryptocurrency companies and give official permission for exchanges and ICOs to function.
According to the report, more and more foreign companies are attracted to the Thai crypto scene because of the rare presence of a clear and unambiguous legal framework for their activities.
A key reason for this world-leading regulatory atmosphere is that unlike in the U.S., crypto companies in Thailand and around Southeast Asia have worked hand-in-hand with their governments and regulatory agencies right from the start of their operations. The product of this style of relations is a level of trust via formal and informal relationships, which leads to regulatory buy-in and cooperation when it is needed. This fusion also works in both directions.
Government officials also have an interest in building these relationships. Thai regulatory agencies engaged in the cryptocurrency sector are often staffed by young people who are clued into the whole blockchain concept. These officials have a personal interest in staying abreast of developments and technology, and this helps crypto startups when it is time to engage with them.
Quoting Zac Cheah, the founder of Pundi X, a blockchain-based POS solution:
"I think the government is morphing and changing and many, that are very knowledgeable about what is happening right now. So in fact sometimes when we go to core blockchain meetups, we actually see some very core people from the regulatory side […] they know that this will change the landscape a lot so I think they are trying to think through that, if I may, the 'tokenomics' of how they want to get involved."
Sensible Regulations
The report further stated that Thai regulators have made special effort to provide a legal runway for blockchain and crypto startups in the country. In June 2018, the Thai government officially legalized seven cryptocurrencies namely bitcoin, litecoin, ethereum, ripple, ethereum classic, bitcoin cash and stellar. Many crypto exchanges and broker-dealers were also granted operating licenses in the same month.
The Thai SEC officially allowed ICOs to file for applications, categorizing them into investment tokens, utility tokens, and cryptocurrencies – an approach which remains unparalleled so far in its speed and effectiveness.
Thailand's government also engages with top-level individuals in the space like Vitalik Buterin to build it knowledge bank, and this approach has been so successful that some foreign crypto companies are even moving to Thailand. One such organization is the South Korean exchange Bithumb which announced in July 2018 that it is setting up an office in Thailand.
Most impressively of all, the Thai government itself is planning to dip its foot into blockchain technology with a "Bond Coin" by the Thai Bond Market Association and "Project Inthanon," a digital currency project initiated by the Bank of Thailand.