R3 Adds Ripple as First Settlement Mechanism on New Payments dApp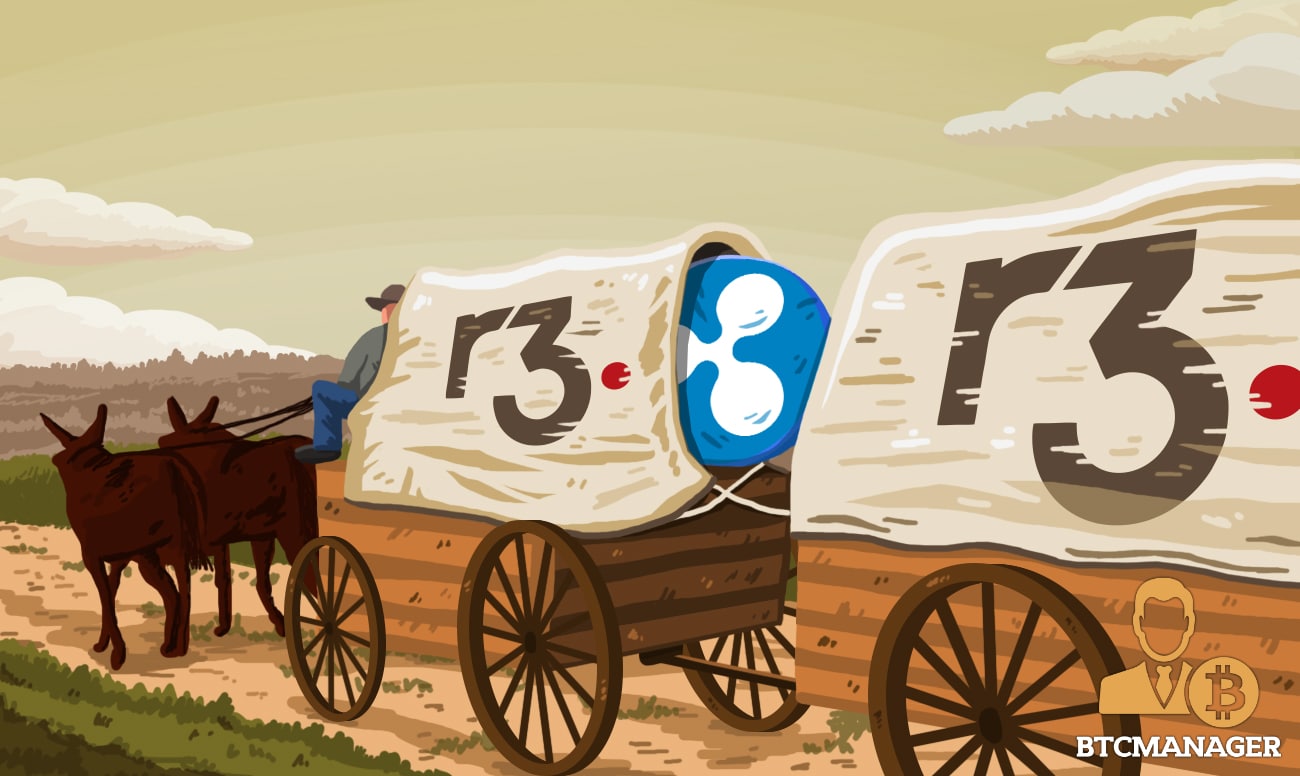 R3, the world's leading developer of enterprise blockchain solutions for business, launched a new global payment platform that uses Ripple's XRP as its initial base currency, the company announced in a press release on December 5, 2018.
R3 Launches a New Global Payment Platform
One of the leading enterprise blockchain software companies has just announced the launch of a new settlement software that might bring much-needed institutional adoption to blockchain.
R3 has unveiled a new app on their international blockchain, a global payment platform that will use Ripple's XRP as its initial settling mechanism. According to the company's blog post, the application named the Corda Settler is purpose-built to allow for payment obligations raised on the Corda blockchain platform to be made through any of the world's payment systems, both traditional and blockchain-based.
The Corda Settler is a software suite element of Corda, their first enterprise open source product launched back in 2016. The Corda Settler is an open source CorDapp that will allow payment obligations that arise on the Corda Network to be settled through any parallel rail supporting crypto assets.
Any traditional channel capable of providing cryptographic proof of settlement can also be used to settle payments on the Corda Settler. In the second phase of development, the app will support domestic deferred net settlement and real-time gross settlement payments.
XRP Selected as Corda Settler's Base Settlement Mechanism
Richard Gendal Brown, Chief Technical Officer at R3, said that the company's partnership with Ripple has shown how the dominant ecosystems cultivated by two of the of the world's most influential crypto and blockchain communities can work together.
"While the Settler will be open to all forms of crypto and traditional assets, this demonstration with XRP is the next logical step in showing how widespread acceptance and use of digital assets to transfer value and make payments can be achieved," Brown said in the company's statement.
The positive development between the two companies comes after a year-long legal battle that was finally settled in September 2018. R3 filed a lawsuit against Ripple, one of its main competitors, maintaining that Ripple Labs violated a prior purchase agreement for XRP tokens between the two companies.
The lawsuit stated that Brad Garlinghouse, the CEO of Ripple, attempted to cancel the purchase contract via an email to R3 CEO David Rutter in June 2018, with the company saying that Ripple had no right to cancel the contract on its own.
However, the partnership shows that R3 sees excellent potential in XRP as a cryptocurrency and a payment vehicle, which is why the companies have moved so fast following their settlement. Back in November, SBI Ripple Asia partnered with the Japan Payment Card Consortium to work on a joint proof-of-concept that would combat fraud using the Corda platform.