Ripple and SEC submit summary judgment pleadings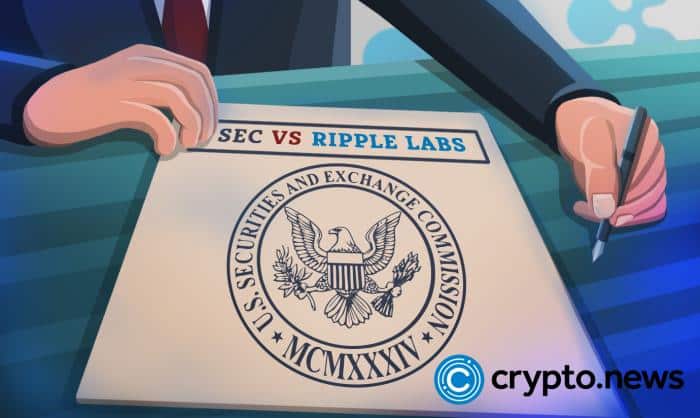 Both sides in the legal dispute between Ripple Labs and the U.S. Securities and Exchange Commission (SEC) have made significant progress in the direction of Judge Analisa Torres' decision. James K. Filan, a defense lawyer and former federal prosecutor said in a tweet that Ripple and the SEC both submitted their pleadings for summary judgment early on Tuesday.
Does the early filing signify an approaching end to the case?
Numerous significant deadlines are approaching in the next few days amid the tweet by the former federal prosecutor. The two parties in dispute were initially required to submit the filings above by November 30. Before a release was planned for December 5, Ripple and the SEC were to consult on redactions on December 2.
The collective requests to seal all papers connected to the summary judgment motions were finally due on December 22. As Filan also noted on Twitter, the early filings might advance that schedule by a few days. This means that redacted replies will be submitted sometime on Friday, December.
According to the lawyer, this supposition is supported by the fact that the redacted oppositions were due on 10/24 but were submitted on 10/21, and the redacted summary judgment petitions were due on 9/19 but were filed on 9/17. Thus, Filan added that she anticipated the redacted answers to be submitted as soon as possible.
When will the Ripple vs. SEC Battle end?
The possibility of a settlement between Ripple and the SEC has recently been predicted to peak on December 5, and it may even happen on December 2. The Hinman documents, which may be a valuable negotiating tool for Ripple, are at the core of the discussion.
The SEC could consent to a settlement to maintain the secrecy of these papers and avoid a wider impact on overall crypto market regulation. Attorney Fred Rispoli, one of the XRP community's voices, thinks it will take a while. Without a court order, he claims, it is doubtful that the SEC will consent to release the Hinman emails, and that decision won't be made until after the sealing response motions on January 9.
Based on it, the lawyer thinks the dates won't significantly affect a prospective settlement. In that regard, he anticipates this to occur at the end of January. Not only the battle with SEC has affected XRP's price, but FTX's demise has also contributed to the limbo which occurred on November 5. The case's verdict is long-awaited, with ripple recently throwing a jab at SEC, blaming the body for BlockFi's demise.