Ripple files final submission against U.S SEC, "a bouncing regulator"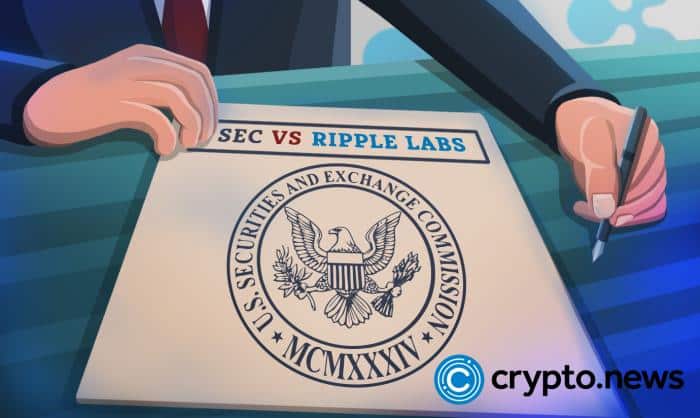 Ripple Labs Inc. has filed its final submission in its ongoing legal battle against the U.S. Securities and Exchange Commission (SEC). The submission, filed on December 2 in the U.S. District Court for the Southern District of New York, serves as Ripple's response to the SEC's closing arguments.
XRP is not a security
Ripple has been embroiled in a legal battle with the SEC since December 2020, when the regulator sued the company for allegedly selling unregistered securities in the form of XRP tokens, raising $1.3 billion.
The filing marks the latest development in the ongoing legal dispute, which has become a landmark case as it could set a precedent for how regulators view cryptocurrencies in the U.S.
On December 2, the Securities and Exchange Commission and cryptocurrency exchange operator, Ripple, filed redacted responses to their opposing motions for summary judgment. In its response, the SEC argued that the company failed to show that its offering of the digital asset XRP between 2013 and 2020 was an investment contract or security under federal securities laws.
In response, the platform stated that "the court should grant Defendant's Motion and should deny the SEC's Motion."
On December 3, Stuart Alderoty, the company's general counsel, announced on Twitter that the company submitted its final submission. He asked the court to "grant" its request for summary judgment.
According to him, the company is proud of its defense, which it has carried out on behalf of the entire crypto industry. He also noted that the SEC had been unhelpful in its efforts to maintain a monopoly over the industry.
On December 5, Alderoty criticized the SEC on Twitter, calling it a "bouncing regulator." He also referred to its two statements that he suggests are at ends with each other.
"One big written ruling" incoming, defense lawyer
James Filan, the defense lawyer, earlier stated that the summary judgment in the case could come sooner than expected.
On November 30,  he stated that the judge will likely consolidate most of the issues presented in the case in one ruling. Before the final verdict, the court will have to decide on three major issues. These include the expert motion challenges, the sealing issues regarding expert reports, and the summary judgment motions based on the Hinman documents and other material the SEC and Ripple relied on in their motions.
According to Filan, Judge Torres will not tackle the three major issues separately. Instead, she will decide everything together and come up with a single written ruling on all of them, which she should release on or before March 31, 2023.