NBA: Sacramento Kings Auction Buddy Hield's Jersey on Ethereum-Based Treum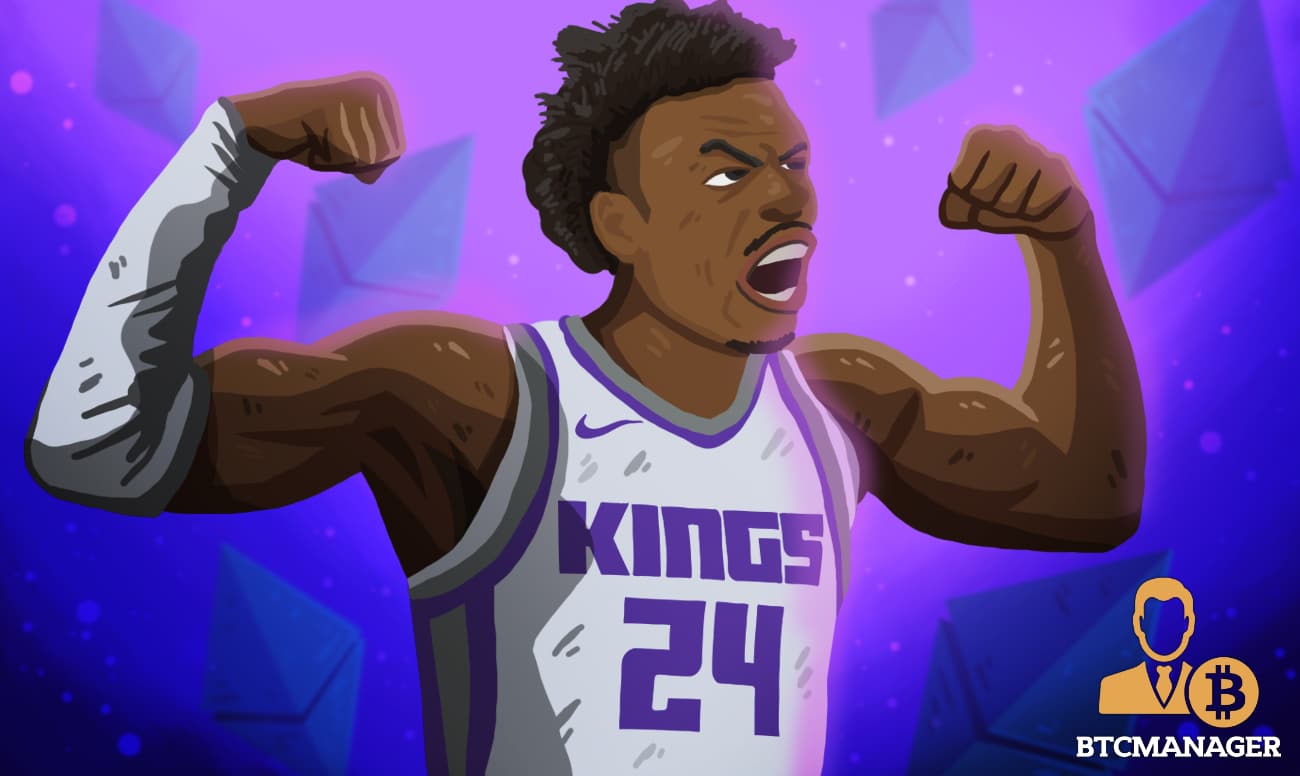 Buddy Hield, a shooting guard for the Sacramento Kings, will have his jersey auctioned on the Ethereum blockchain. The NBA outlet is working with ConsenSys to auction the jersey worn by Hield last week. According to the Bullet Times, Treum will facilitate the auction, March 10, 2020.
Tokenized Memorabilia on Ethereum
From Nike announcing Ethereum-based NFTs to various NBA teams conducting blockchain-based auctions, tokenization has taken a turn from efficiency to entertainment.
Real estate and other financial markets have been touted as the strongest contenders to be tokenized over public blockchains, but nobody foresaw the rise of memorabilia and collectibles over permissionless ledgers.
The platform facilitated by Treum will guarantee the authenticity of products being sold. Bradley Feinstein, head of entreprise improvement at ConsenSys, was quoted saying "we needed to create a utility that does one thing properly and provides enthusiasm."
If the auction is successful and profitable, it will lay the groundwork for future auctions on the platform. Sports teams across the globe could raise money by auctioning player memorabilia for causes they want to support. Buddy Hield's jersey auction will be profit victims of Hurrican Dorian in Bahamas, the country Hield hails from.
NBA Goes Blockchain
From the Dallas Mavericks to Brooklyn Nets point guard Spencer Dinwiddie, the NBA has been fairly open to blockchain innovation and the effect it has on commercial enterprises.
The Sacramento Kings have now launched their DLT platform and various collectibles have been launched by NBA teams. But Spencer Dinwiddie's tokenization has grabbed the most headlines and piqued interest from legacy and crypto financial enthusiasts alike.
Dinwiddie tokenized his contract and allowed the public to, more or less, invest in Dinwiddie's future. The basketball star would receive the proceeds of his contract upfront and investors in the contract would profit based on his performance going forward. Economically, this makes little sense as it removes the incentive for Dinwiddie to perform, but it is nonetheless a revolutionary prototype in contract tokenization.
As more sports teams use blockchain, either through their own initiatives or through projects like Socios and Chilliz, it will create indirect public awareness for the technology and the utility of distributed ledgers.