SBF trial day 9: FTX's founder spent $1.3b on celebrity endorsements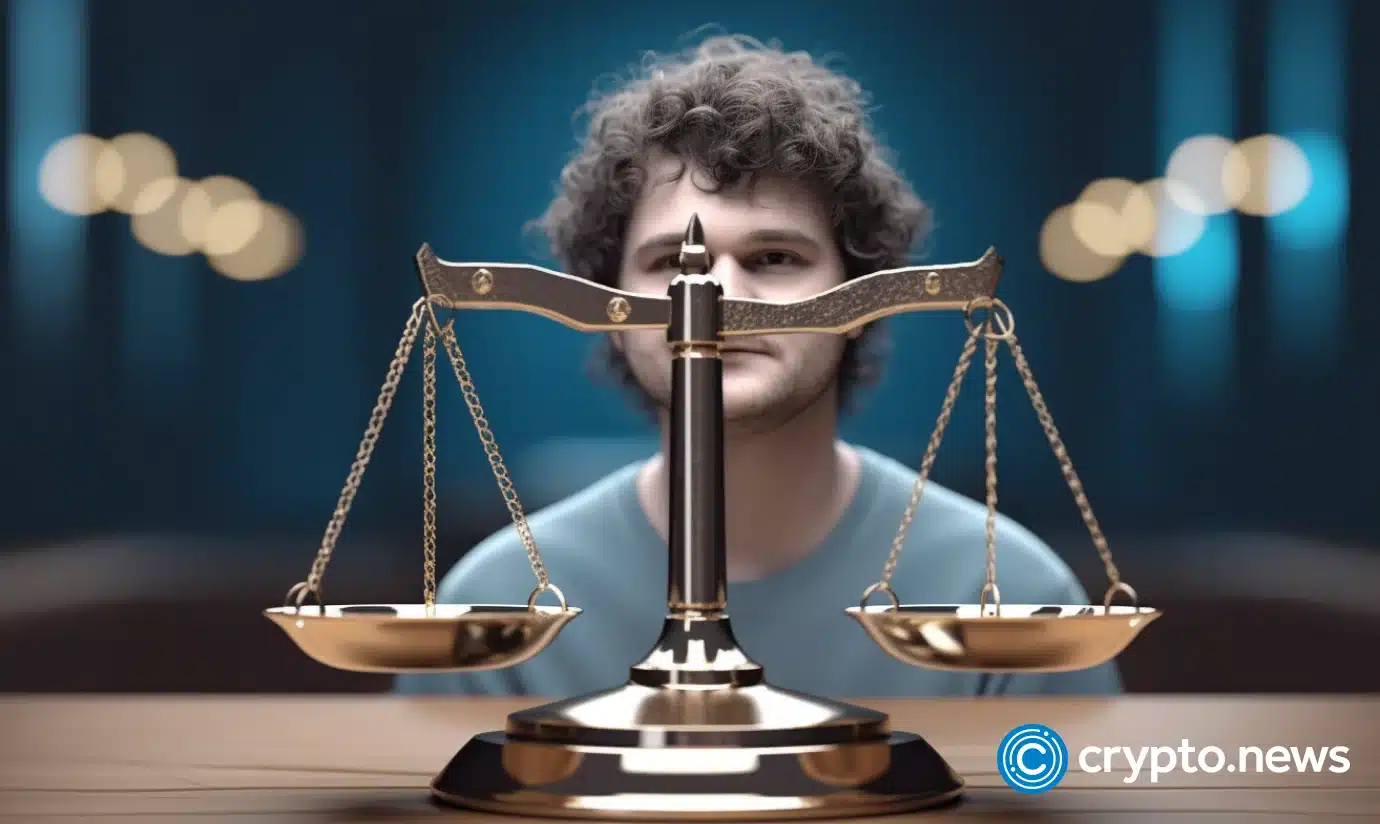 Nishad Singh, former Alameda and FTX chief developer testified to $1.3 billion of customer funds invested in building Sam Bankman-Fried's social capital and public image.
Federal prosecutors moved to examine the final few government witnesses in United States v Sam Bankman-Fried, commonly known as SBF, on Oct. 16 following testimonies from key individuals like Caroline Ellison and Gary Wang, both of whom were part of SBF's inner circle.
The first two weeks of Bankman-Fried's criminal trial for alleged fraud have been marked by testimony from former employees who claim that Bankman-Fried was the driving force behind the misuse of FTX customer funds and misleading investors.
Witnesses have also told the court that Bankman-Fried spent millions of dollars to create a false public image and was involved in bribing Chinese officials.
Defense attorneys filed a request for midday Adderall prior to trial day nine, crypto.news reported. Bankman-Fried's lawyers argued that the FTX founder requires extra medication to aid his case and possibly take the stand, InnerCityPress confirmed.
FTX user wired $500k to SBF's exchange via Alameda bank account
Prosecutors called Tareq Morad to testify during week three of SBF's trial. Morad was a retail user who opened an FTX account in 2021 and funded his balance via wire deposits to Alameda accounts.
Morad, like first witness Marc-Antoine Julliard, was convinced by Bankman-Fried's mainstream media mentions and felt reassured by the founder's social media posts during FTX's final hours.
Appearances in Forbes magazine and political lobbying in Washington were cited by Morad as propellants for Bankman-Fried's faux legitimacy.
Alameda loans financed political donations, per Singh
Nishad Singh was placed under oath to testify as part of his cooperation agreement with the government after pleading guilty to fraud, money laundering, and campaign finance violations. Singh could spend 75 years in prison for the admitted crimes, but a plea deal could significantly shorten any possible sentence.
A former Alameda and FTX developer, Singh spoke of the FTX founder's "excessive spending" and distrust for the founders' modus operandi.
Aside from huge cash infusions into companies like Anthropic and a crypto mining facility in Kazakhstan, Singh said Bankman-Fried splurged considerably on endorsements and properties.
Michael Kives' consultancy firm K5 Global received $1 billion in funding from Alameda Research and FTX by Bankman-Fried's directive and executives were sometimes informed of decisions after the fact per Singh's account. The witness said FTX spent $1.3 billion on celebrity promotions including tens of millions sent to Steph Curry, Kevin O'Leary, Tom Brady and Larry David to name a few.
Singh recalled real estate purchases and luxury apartments gifted to persons like Joseph Bankman, Bankman-Fried's father, who witnesses say was included in company conversations over private messaging app Signal.
"I expressed to him that it was too ostentatious. He said he'd spend $100 million to make the drama go away," Singh responded when asked if he checked SBF's spending or use of customer funds. Bankman-Fried also proposed spending $120 million on popular social network Telegram.
Regarding Alameda's credit line on FTX, the witness said he contributed to coding an "allow negative" feature under instructions from Bankman-Fried and Wang, ex-chief technology officer under Bankman-Fried. To Singh's knowledge, the feature was built to access locked FTT tokens and was not intended to siphon customer crypto on the exchange.
"It was inappropriate," the former FTX developer said regarding Alameda and FTX's treatment of assets entrusted to their care.
According to Singh, the FTX founder and his brother, Gabriel Bankman-Fried, oversaw political donations with Ryan Salame, head of FTX Digital Markets. The trio devised a system where executives received loans, transferred the value to FTX.US, and then disbursed them to political campaigns.
Loans had to be done this way for optics, said Singh, adding that receivers knew the money originated from elsewhere and Sam Bankman-Fried kept meticulous records of everyone FTX donated to.
"I tried to be as uninvolved as possible. There was a Signal chat called 'Donations Processing'," said Singh, explaining that Alameda Research ultimately funded the entire scheme. Notably, the FTX founder's brother led Guarding Against Pandemic.
Singh's testimony mirrored Ellison's accounts about happenings within FTX's top hierarchy between Nov. 6 of last year, after Alameda's leaked balance sheet, and Nov. 12 when bankruptcy became public knowledge. The witness also recalled mulling liquidating FTT, FTX's exchange token, and one of Bankman-Fried's preferred coins, called SRM.
They looked "corrupt" according to Singh.
…in Sam's Gemini 1 apartment, Ryan Salame was on the phone. We were talking about calling it solvent. They were talking about making the tweets strong, which I understood to mean misleading. I felt it was not true.

Nishad Singh, former Alameda Research and FTX chief software engineer
Finally, the witness mentioned speaking to Daniel Friedberg, FTX's general counsel.
Defense attorney Mark Cohen pushed to adjourn SBF's trial till Oct. 19 when extra Adderall medication would be made available. Judge Lewis A. Kaplan of the Southern District of New York ruled to continue with the daily hearing schedule, citing no professional recommendation to expedite the process for FTX's former chief.