SEC Withdraws Consent To Dual Motion Requests On Ripple's Case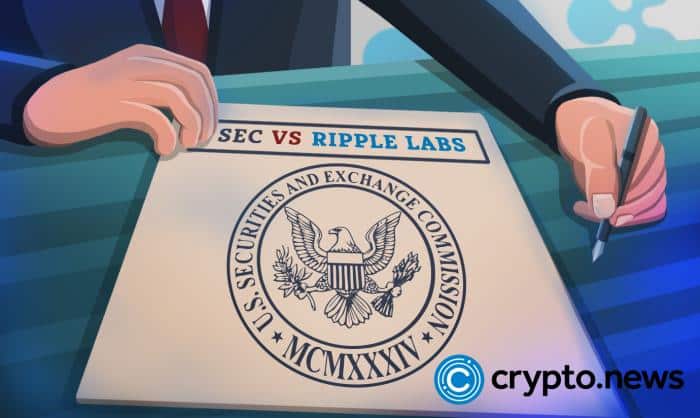 Years have passed since the lawsuit between Ripple and SEC began. However, the security commission has shut every window to back out the case. Today, the agency declined two motion requests presented by Investors Choice Advocate and SpendTheBits.
SEC Refuses A Duo Motion Appeal
Two organizations submitted an appeal to the court because of the Ripple case. SpendTheBits and the Investors Choice Advocate, the said organizations, filed an amicus curiae brief earlier this month. They sought to indulge with hopes of mitigating the litigation.
An amicus curiae is a summary judgment filed by an entity unrelated to a case but willing to influence the court's ruling.
Meanwhile, SEC refused to extend support for the brief. On Wednesday, the group published a document that if the court assents to the appeal, it must meet its demands. By demand, it meant a say in the reply brief it submitted to push its proposition for a summary judgment. 
SEC Files A Lawsuit Against Ripple Labs
The Security and Exchange Commission again alleged Ripple Labs of illegal XRP public offering in December 2020. As per the lawsuit, Ripple had sold $1.38 billion worth of XRPs without a license. However, Brad Garlinghouse and Chris Larson argued that the sales were legal.
Fueling the controversy was the Howey test conducted by SEC on XRP. It was to discern the asset's class as either a commodity or a security. But XRP failed the test, hence, turning out not to be a security.
Although Ripple affirmed that it was involved in the transaction declared by SEC, it proclaimed that XRP did not meet security requirements, as shown by the result of the Howey test. A first security feature is an investment contract that XRP did not possess. 
While speaking on Fox Business, Garlinghouse stated that the XRP had no contract written or verbal. Meanwhile, SEC discredited the claims that XRP failed the Howey test. In addition, SEC repudiated Capital.com's demand to weigh in.
Ripple Came Down Hard On SEC For Declining Amicus Brief
Furthermore, TapJets, a private charter jet company, and I-Remit, a payment company, recently demanded to file an amicus curiae. Both organizations voiced how crucial Ripple and XRP were to their businesses. Meanwhile, SEC required the judge presiding over the case to ignore the request.
SEC argued that the brief was irrelevant to the ongoing case. But Ripple stated that it was essential as it proved investors did not anticipate gains from XRP. Ripple further noted that if the SEC could not assess the trueness of its allegations, then it shouldn't have brought it up.
Ever since more organizations have attempted to submit amicus curiae briefs, Philip Goldstein, the founding partner of Bulldog Investor, SpendTheBits, and Investors Choice Advocator Network, has requested to submit a summary judgment.
In a tweet,Charles Hoskinson, Cardano's founder, expressed his take on the lawsuit. He confirmed that XRP failed the Howey test due to its layer-1 property. Thus, it was wrong of the SEC to implement security regulations on an asset with many independent investors.
He added that XRP would outlast any of its founders or influencer because of the utility it stands to offer.