Solana Network Surpasses 100 Billion Transactions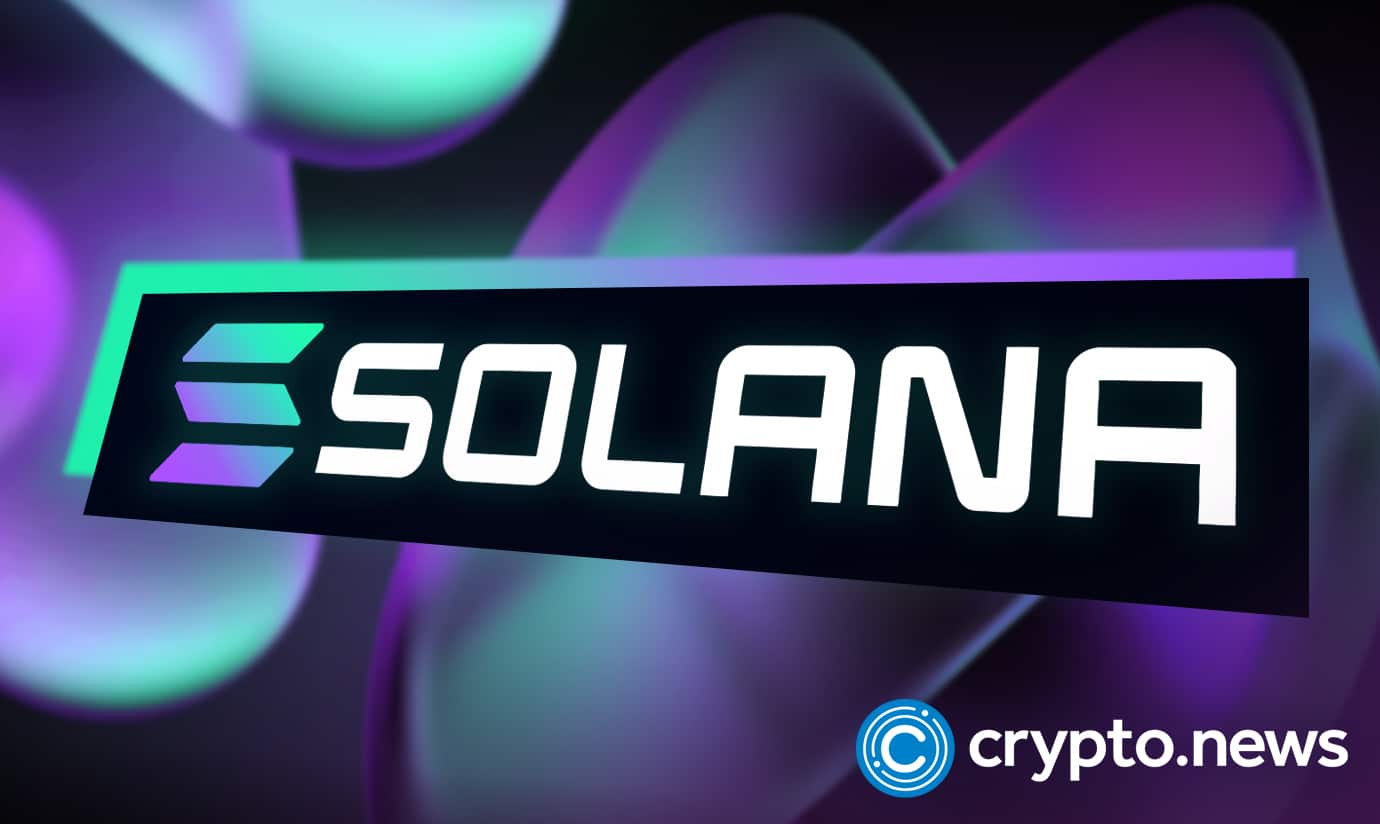 According to reports, the Ethereum killer, Solana, has crossed over 100 billion transactions. By press time, data from Solana Explorer revealed that the network has 100,027,437,213 transactions with a TPS of about 3,047.
Solana Crosses 100 Billion Transactions
Solana Explorer data shows that the number of transactions on the Solana network has surpassed 100 billion on September 22nd. The network has an average TPS (transaction per second) of 3,047 as of press time.
In recent years, the Solana blockchain has carved out a name for itself among other blockchains in the NFT and DeFi space. The network has grown to be among the major contenders fighting for the top spot that Ethereum holds.
The network's success is mainly due to its cheap and fast transactions. Also, the Solana-based NFT marketplace, Magic Eden, is competing with OpenSea, the Ethereum-based NFT marketplace.
Several projects have launched on the Solana blockchain. As a result, the native token's transaction count has increased.
The blockchain achieved another milestone just two years after its launch. The network has an average speed of about 3,000 TPS implying that the network's transaction count is likely on steroids.
Earlier this month, the currency crossed 97 billion transactions. Despite suffering some exploits in 2022, the network has proved itself to be a worthy contender among other blockchains.
Helium Blockchain To Transition To Solana
Today, the Helium Foundation revealed that its community has voted for a transition. As a result, the network will move its blockchain to that of Solana.
The vote tagged HIP (Helium Improvement Proposal) 70 finished on September 22nd, with about 81.41% of the community members voting for the move. Meanwhile, 1,270 members did not vote in support of the move.
According to the report, the aim was to connect the Helium network to one of the fastest-growing ecosystems. Moving to Solana will enable Helium developers to develop interoperable apps.
Additionally, the report stated that the transition would accelerate the network's growth, allowing developers to have a smooth experience. This is part of Helium's goal to provide an affordable, widespread, and secure network.
Solana Increases By About 1.66%
Also, all tokens, governance, and applications will move to the Solana network. Furthermore, the Solana Foundation and the Helium Foundation are working to ensure the transition is efficient and seamless.
As of the time of writing, the blockchain's native token, SOL, was trading at $32.35. The currency has increased by over 1.66% in the past 24 hours.
A year ago, the token was trading at about $148. Unfortunately, it has fallen by more than 50% since the crypto market crisis began.
Furthermore, it has dipped by over 87% from its ATH (all-time high) of $259.96 in November 2021.