S&P Dow Jones Alters Course, Announces Launch of Crypto Index Service in 2021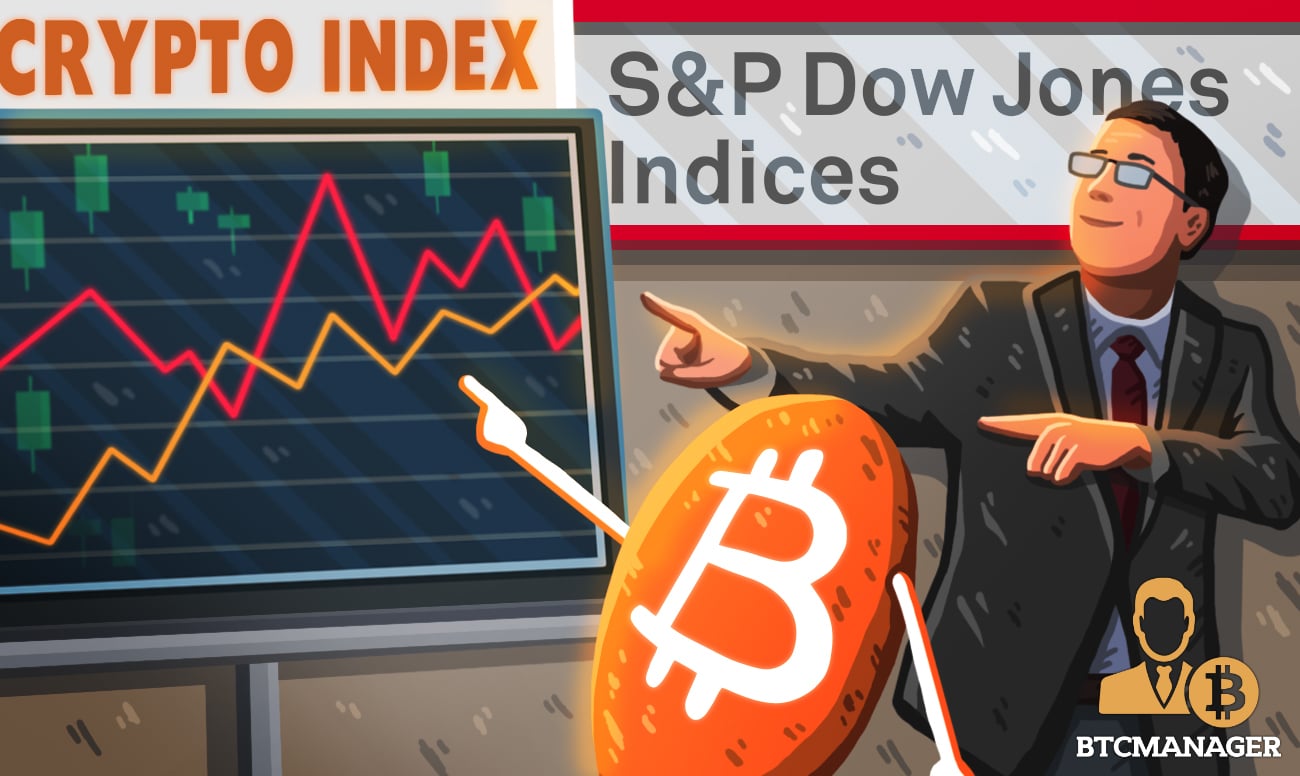 Two years after distancing itself from including a crypto index service to its market indices basket, the S&P Dow Jones is now set to roll-out cryptocurrency indices starting from 2021. The news marks a further indication of the nascent industry making significant inroads into the established finance scene and could significantly impact institutional adoption going forward.
S&P Readying Crypto Index and Benchmarking Tools
According to Reuters, the S&P Dow Jones will launch crypto indices as part of its service catalog in 2021. The S&P crypto index will utilize data from New York-based cryptocurrency outfit Lukka to offer price indexing data for over 550 "coins."
Once live, companies will be able to connect with the crypto index to create their own custom indices as well as other forms of benchmarking tools required by investors. Commenting on the planned launch, S&P global innovation and strategy chief Peter Roffman remarked:
"With digital assets such as cryptocurrencies becoming a rapidly emerging asset class, the time is right for independent, reliable, and user-friendly benchmarks."
S&P's upcoming crypto index service will add to the rapidly expanding cast of indexing and benchmarking tools available to cryptocurrency traders. Since 2018, several crypto index services have come online. At the time, S&P distanced itself from talk of a possible cryptocurrency index service from its stable.
Back in May 2018, Galaxy Digital founder Mike Novogratz partnered with Bloomberg to launch the Bloomberg Galaxy Crypto Index (BGCI). Earlier in the year, enterprise fintech outfit COTI announced the launch of a decentralized market index tool for cryptocurrencies.
Cryptocurrency Firmly Establishing itself on Wall Street
The S&P floating a crypto index is only the latest in a flurry of recent institutional-grade adoption news concerning the cryptocurrency space. As previously reported by BTCManager, a recent Chainalysis showed that institutional money is fueling the current bullish enthusiasm in the virtual currency market.
Payment giants like PayPal and Visa are now making concrete adoption inroads in the crypto space as expectations rise for more broad-based digital currency utilization in the coming years. The declining value of national fiat currencies brought on infinite quantitative easing (QE) is also seeing publicly-listed companies electing to hold Bitcoin (BTC) as a treasury reserve asset instead of cash.