Stake.com Founders Face a $580M Lawsuit from 'Developer'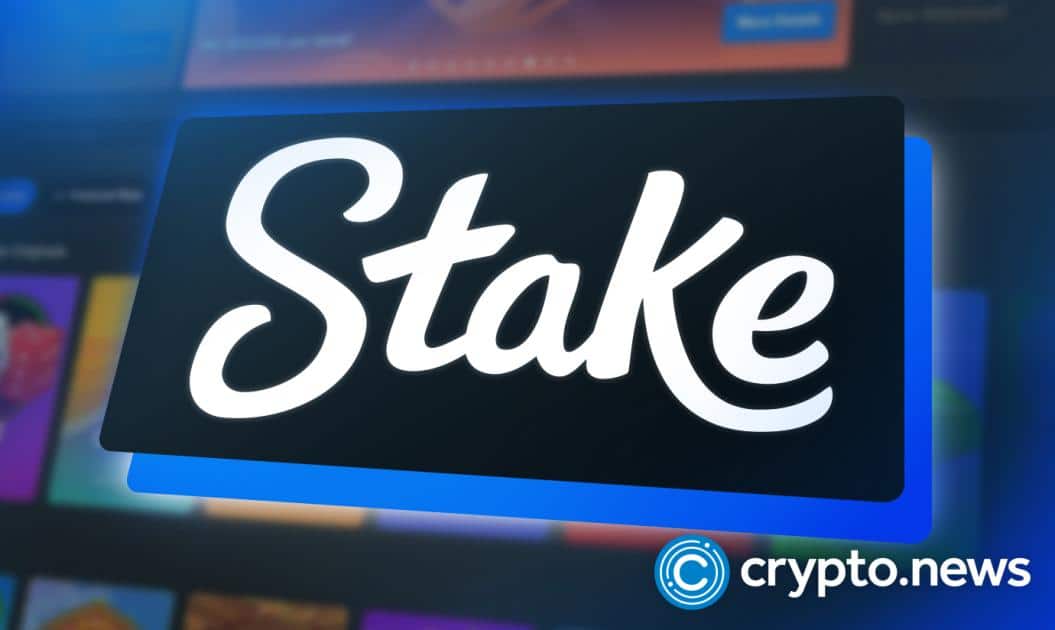 An ex-colleague who claims he was excluded from the wildly successful company is suing the Australian creators of the largest bitcoin casinos in the world in the US for $US400 million ($580 million) in reparations. However, the creators of Stake.com, Ed Craven and Bijan Tehrani, who just bought the most expensive apartment in Melbourne, have called the lawsuit "utterly ridiculous" and "provably wrong."
Stake.com Is a $1 billion business
According to a late 2021 investigation by The Age and Sydney Morning Herald, Craven and Tehrani founded the cryptocurrency casino Stake.com in Melbourne in 2017, contrary to popular belief.
Stake.com, the primary sponsorship deal of English Premier League soccer club Everton, has developed into a business with a prospective market valuation of up to $1 billion thanks to Canadian pop star Drake working as its principal brand ambassador.
Craven recently garnered attention in Australia when he broke the previous best for a Toorak mansion by paying $80 million. Companies associated with Craven early this year paid $38 million for another Toorak apartment.
Christopher Freeman, who is presently premised in Florida, has initiated civil litigation in the Southern District of New York, alleging that he was deceived into forgoing participation in the development of Stake.com. He is requesting $US400 million ($580 million) in punitive damages and reimbursement for his upfront outlay in a business that functioned as a forerunner to Stake.com.
Stake.com is also named as a defendant in action. In a comment, the company's attorneys described the charges as "frivolous" and "provably wrong." It declared it would dispute the claim if the company did not withdraw the lawsuit from the trial.
How It All Started
Freeman said that at the onset, he held 20% of Primedice while Tehrani and Craven each had 40%, reflecting their initial investments in the business.
Freeman asserts that within nine months of Primedice's establishment, Stake.com reduced his shares to 14% to pay other significant software development, team members.
Freeman asserts that this share transaction occurred notwithstanding the trio's consensus that Primedice would only award shares to people who have made financial investments in the business.
Freeman alleges that in 2016, as the worth of cryptocurrencies rose, he explored the idea of a virtual currency casino with his business associates. Still, Tehrani & Craven supposedly rejected it due to potential compliance issues.
Freeman alleges they dissuaded him from working for Tehrani and Craven's purportedly new company, Stake.com, within the same year after already being told he could only participate if he moved to Australia and that the new company would only operate in fiat money like the US dollar or the Euro.
Freeman, who was devoted to and comfortable with the fundamentals of online gambling, thought a fiat money casino was the incorrect course to take (online gaming aided by fiat is a widely used, significant industry), according to court filings.
"He argued that he did not want to be obliged to relocate to Australia in order to pursue a fiat-based gambling enterprise because it was very aggressive and carried unnecessary risks that he was not willing to face."
"The lawsuit submitted by Chris Freeman includes assertions that are inherently contradictory, purposefully deceptive, and demonstrably incorrect," Stake.com stated. The allegation was a "desperate attempt to distribute false information," the company said, adding that Freeman had no legal right to the compensation he claimed to be entitled.