Survey Says 65% of PayPal Users Primed for Bitcoin Adoption in Retail Shopping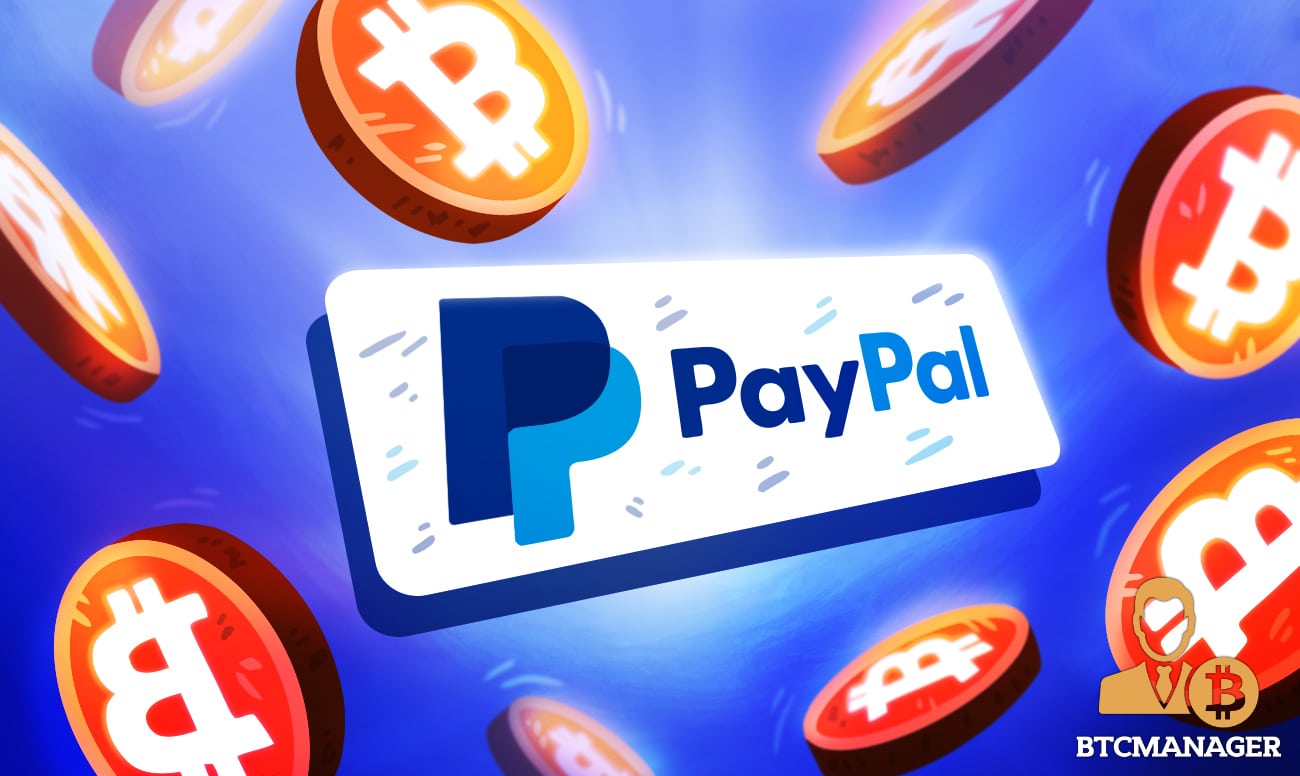 US PayPal users are gearing up to use Bitcoin as a funding source for online shopping which is the exact purpose for which the payments giants adopted cryptos in the first place. PayPal's 2020 cryptocurrency foray is seen as one of the triggers for the current bullish streak that has seen the total market capitalization top $560 billion.
20% of PayPal Users Already Traded Bitcoin
According to the data reported by Mizuho Securities from its survey, about 65% of active PayPal users are ready to utilize Bitcoin for online payments across the platform's 28 million merchants. The news ties in with the company's stated goal for its recent cryptocurrency foray which is to promote the adoption of virtual currencies as funding sources for facilitating retail payments.
Bitcoin ripping in part because PayPal and Square are buying loads of it to facilitate customer trading.

Analyst jacks $PYPL stock-price target 35% above current quote based on Bitcoin excitement.

Quit waiting for the fun part to start folks, you're in it… pic.twitter.com/mGRpDvApsZ

— Michael Santoli (@michaelsantoli) December 1, 2020
Apart from the retail adoption readiness, the Mizuho survey also reported that over a fifth of the PayPal users have already bought cryptocurrencies using the platform's service. Putting PayPal's user base at 346 million active customers brings this figure to about 69 million people.
As previously reported by BTCManager, PayPal officially announced its crypto adoption plans back in October. The news ended months of speculation regarding the plans by the US payments giant to board the cryptocurrency express.
Apart from enabling its customers to purchase cryptos, PayPal is also reportedly looking o acquire cryptocurrency businesses with crypto custody service provider BitGo reported among the list of firms on the company's radar. Back in November, PayPal also revealed plans to develop a digital wallet service in 2021 amid rising virtual currency demand on its platform.
The cryptocurrency market has been on a high since the PayPal adoption news. Reports suggest that the massive appetite for Bitcoin (BTC) among PayPal and Square users is driving BTC scarcity. "Coin" prices have seen a boost with Bitcoin reaching a new all-time high (ATH) and stopping short of crossing the $20,000 psychological barrier.
However, PayPal's crypto foray hasn't drawn universal acclaim from stakeholders in the industry with some critics urging users to be wary of trusting another centralized service. Also, reports surfaced of a user incurring a permanent ban and having his account locked for high-frequency day trading.
In PayPal's defense, with the current zero-fee structure, high-frequency crypto day trading on its platform will rack up a huge amount of transaction costs for the company. PayPal has said its goal is to be a crypto purse and not a cryptocurrency exchange.