Tesla's Bitcoin Holdings in the Red as BTC Falls to Around $28,000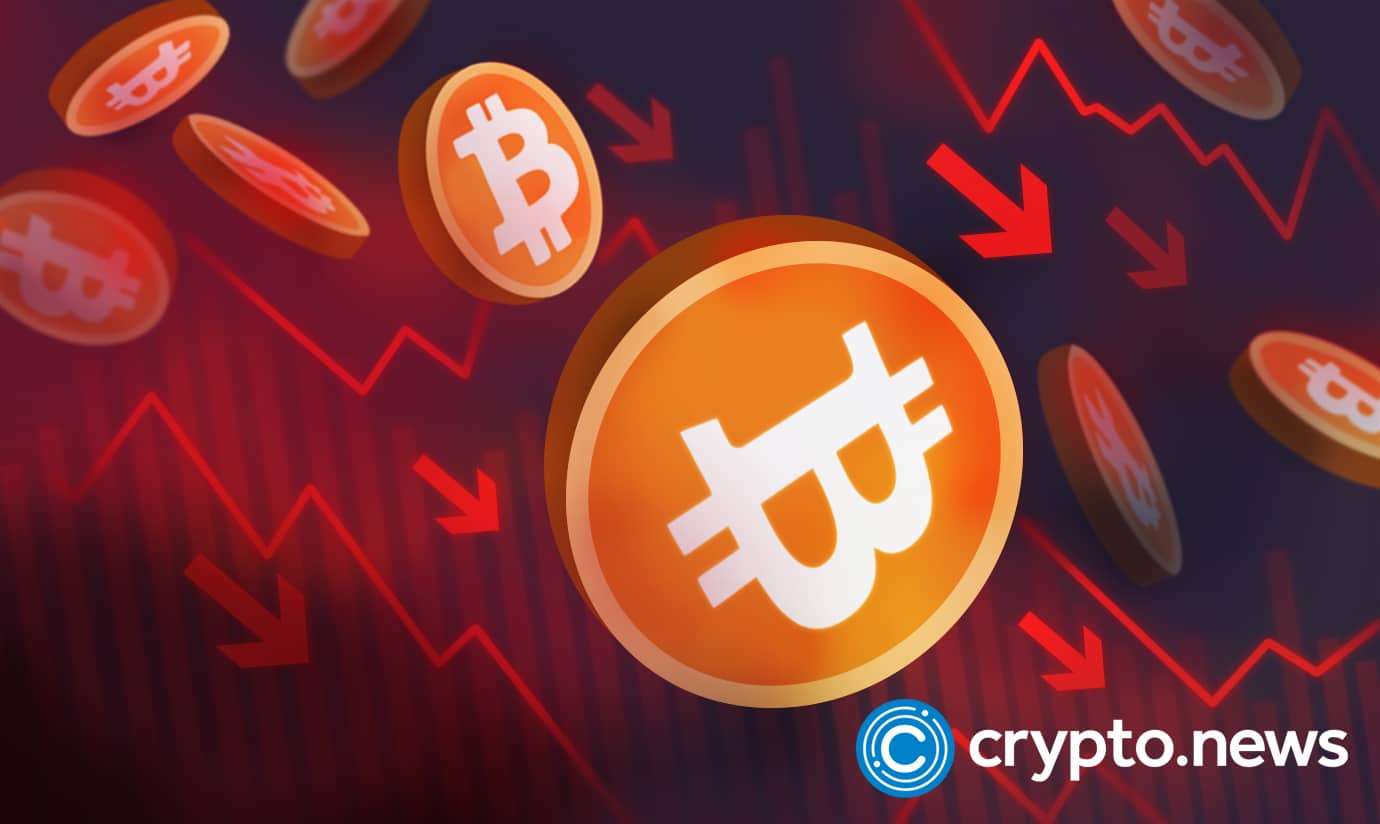 The ongoing bitcoin bloodbath has wiped off all Tesla's gains on its BTC investment, although CEO Elon Musk has not said if the company would sell off its stash or hold through the bear market. 
Bitcoin Price Crash Erases Tesla's Investment Gains
The electric vehicle (EV) manufacturing giant Tesla made headlines back in February 2021, after the company revealed a bitcoin buy worth $1.5 billion, news that triggered a bullish advance for the crypto at the time.
Later in April, Tesla sold a tenth of its bitcoin holdings, to prove BTC's liquidity according to Elon Musk. The EV manufacturer also supported bitcoin payments for its products but later suspended the option due to environmental concerns.
In November, the price of bitcoin reached an all-time high (ATH) of over $69,000, with Tesla's realized and unrealized profits at $1.5 billion, a 100% return on its BTC investment.
But the situation has changed with the current bloodbath in the general cryptocurrency market. After struggling around the $30,000 range this week, bitcoin's price plummeted to $28,000, the lowest it has been since December 2020, and even dip further before a slight recovery.
At the time of writing, bitcoin is nearly 60% down from its ATH in November, causing Tesla to lose all gains on its BTC holdings. According to Fortune, the company could suffer an accounting loss of around $500 million, if the bitcoin price falls below $20,000.
Meanwhile, neither Tesla nor Musk has said that it would sell its remaining BTC holdings amid the market sell-off.
Corporate Bitcoin Treasuries Underwater
Apart from Tesla, the bear market has also affected the value of MicroStrategy's bitcoin holdings. The American business intelligence company holds 129,218 BTC, bought at an average price of $30,700 each.
However, with the biggest crypto asset by market capitalization currently trading around $28,000, it means that MicroStrategy's investment is in the red, with a paper loss of $330 million.
The company made its first BTC purchase back in August 2020 and continued to accumulate the cryptocurrency ever since. The latest purchase was made in April 2022, with MicroStrategy revealing that it bought 4,167 BTC for $190 million.
MicroStrategy's founder and CEO Michael Saylor is a vocal bitcoin proponent who does not seem fazed by the latest cryptocurrency market plunge. Saylor recently said that the company will not sell any of its BTC holdings.
The CEO also clarified MicroStrategy's obligations regarding its bitcoin-backed loans, stating that the firm has "a $205 million term loan and needs to maintain $410 million as collateral." Saylor added that 115,109 BTC of its total stash of 129,218 bitcoins remains unencumbered.
Meanwhile, the current decline was majorly caused by Terra and LUNA's collapse. Algorithmic stablecoin UST has since depegged, with the price dipping to 33 cents. LUNA, on the other hand, has completely lost its ATH recorded in April 2022 and is trading at $0.016, according to CoinGecko.