Tether Burns More than 500 Million USDT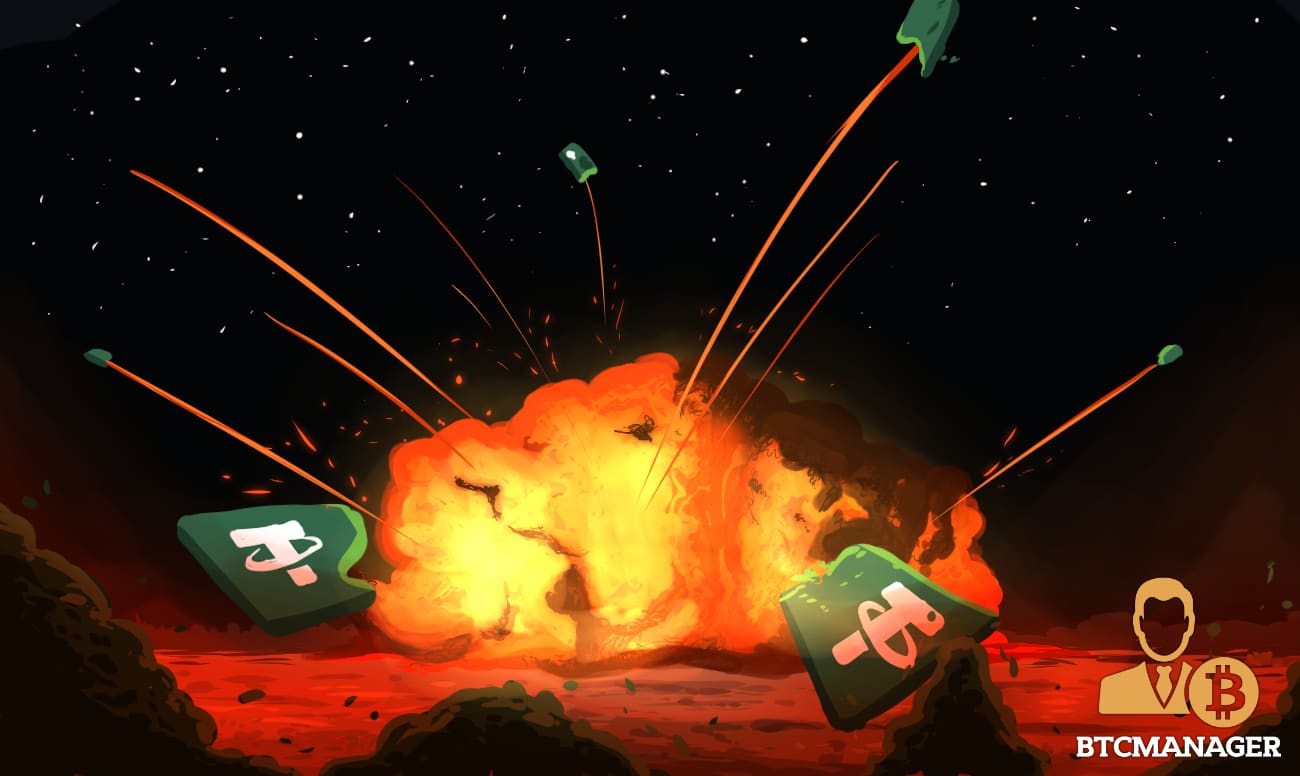 Tether, the company that issues the world's largest stablecoin USDT, announced via Twitter that they redeemed 500 million USDT tokens from the Tether treasury wallet. According to the press release published on October 24, 2018, Tether will leave the remaining 466 million USDT in the wallet to prepare for future USDT issuances.
Tether Destroys USDT from Treasury
According to Tether, the destroyed USDT tokens consisted of 52.8 percent of their former supply. The redemption of the tokens can be seen on the OMNI blockchain Explorer, which confirms a transaction date of 500 million Tether in block 547,155. Tether mentioned on their press release that the company is following an issuance and redemption process outlined in their white paper.
While it's unclear why the company destroyed 500 million tokens, Tether has experienced many controversies concerning its transparency in the past. From unclear audits to the dissolved relationship with their previous auditor, and a conflict of interest by being run, owned, and managed by Bitfinex, many people from the cryptocurrency community cast suspicion and doubt over the company's claims.
Unrest over Tether Instability
In early September, when Bitfinex's cold wallet balance fell by approximately 100,000 bitcoin, members from the cryptocurrency community such as @steadydee hypothesized that Bitfinex was selling off their bitcoin holdings to take Tether off the market to either stabilize the $1.00 value or exit the company. At the beginning of October, Bloomberg also reported that Noble Bank, the Puerto-Rican banking partner for both Bitfinex and Tether, faced financial difficulties and is no longer profitable.
These problems may have spooked the cryptocurrency community and their confidence in the stablecoin, contributing to its significant influxes in price. From October 14, Tether's value slipped below $1.00, falling to almost $0.90 as seen on CoinMarketCap. While Tether's price has improved, the USDT is currently trading below its peg. According to CoinCodex, Tether is trading for $0.977 on Kraken and Bittrex.
Tether has managed to remain in its position as the most popular stablecoin in the market and the eighth most popular cryptocurrency in regards to market capitalization. The company will be facing fierce competition, however. Three new legalized stable coins have recently entered the market which includes the Gemini Dollar, Paxos, and USDC by Circle and Coinbase.