Thailand Seeking to Adopt Crypto Adoption in Tourism Industry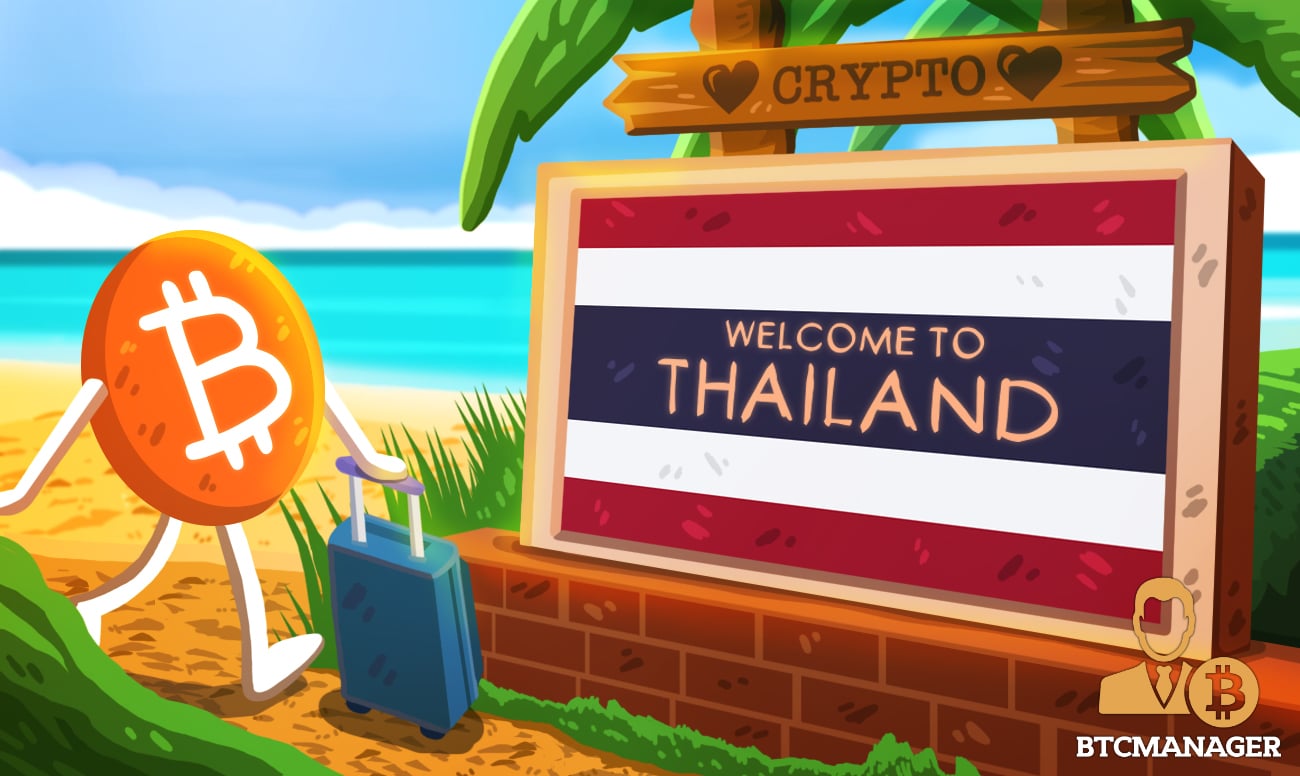 Thailand's tourism agency is looking to introduce cryptocurrency into the tourism industry, as part of its plans to attract international tourist crypto holders.
Thai Tourism Agency Targets Japanese Crypto Travelers
According to the Bangkok Post on Friday (Feb. 19, 2021), the Tourism Authority of Thailand (TAT), under the country's Ministry of Tourism and Sports, is planning to take advantage of the emerging cryptocurrency sector. TAT's initial plan is to attract tourists from Japan who hold cryptocurrency.
The tourist agency decided to introduce bitcoin into the tourism industry following a meeting with Technology Promotion Association (Thailand-Japan). TAT is also carrying out research on the possibility of integrating cryptocurrency at tourism destinations.
As part of the plans for crypto adoption, TAT is reportedly liaising with the central bank, hotels, tour operators, and other stakeholders.
Meanwhile, one of the major reasons the agency is targeting Japan is because the country has one of the highest bitcoin holders in the world. Commenting on the planned initiative, the TAT governor Yuthasak Supasorn,
"If we can prepare the country for the cryptocurrency market, it will help attract more opportunities from high-spending tourists, especially the young and wealthy generations." 
For Supasorn, while the agency is keen on boosting crypto adoption, the TAT governor stated that the cryptocurrency use must comply with Thailand's central bank regulations while addressing anti-money laundering issues.
Thailand's tourism industry took a hit with the onset of the COVID-19 pandemic. In a bid to revive the sector, Thai authorities have been prioritizing digital technology and contactless protocols.
Furthermore, TAT has set a 1.2 trillion baht revenue target and is looking to boost international travels in Q3 2021.
Thailand's tourism agency pursuing a crypto adoption agenda is a pointer to the growing cryptocurrency utilization in the country. Earlier in February, Thai regulators announced plans to create qualification criteria for retail virtual currency trading.
COVID-19 Driving Digital Adoption in the Travel and Hospitality Industry
In the wake of the coronavirus pandemic, crypto adoption is growing in the travel and tourism industry. As previously reported by BTCManager, Peninsula Visa announced that it would accept bitcoin as payment for U.S.-based passports.
Back in October 2020, authorities in Macau and Guangdong adopted a blockchain-based system to help in removing restrictions in travel between both cities.